I truly believe that Brussels could be one of the most ignored cities in Europe, which is a shame. Whatever the case may be, Brussels should definitely be on your list of photography destinations because it has a surprising number of places to shoot. Check out these tips of the best photo locations in Brussels before you visit.
Grand Place
First things first, get acquainted with Grand Place. It will probably be your central point of the city and it has been voted by some as the best square in the world. The buildings around Grand Place are extremely historic and are eloquently decorated with details of gold. For the best light, visit Grand Place in the evening as the sun is going down because they shine lights on the exteriors of the buildings.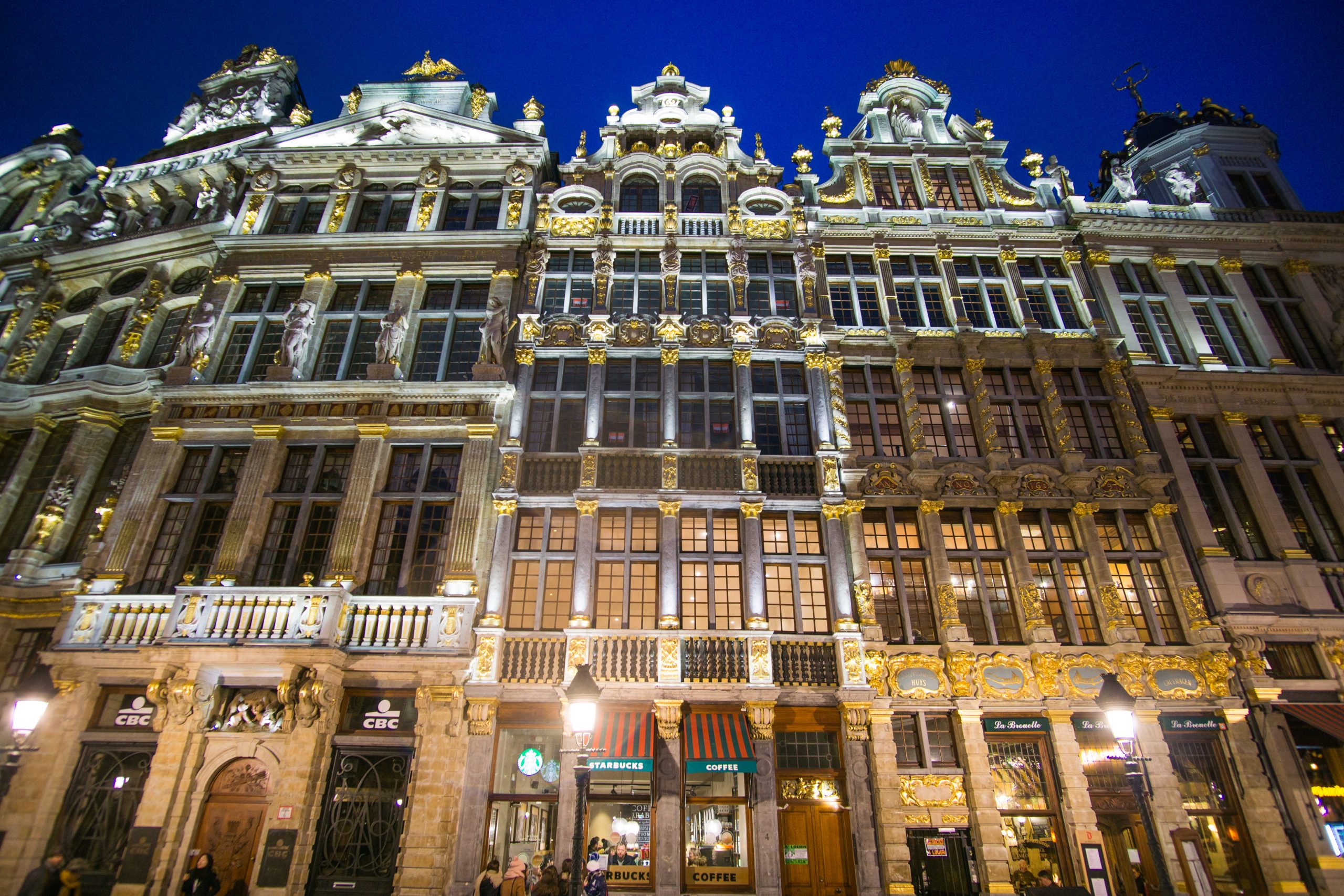 However, I want to challenge you to take more photos than you think you need in Grand Place. Sometimes photographers will take one photo and call it quits, but there are too many details in this location to be ignored. Walk around for at least an extra hour and find nice detailed windows to shoot the buildings through. I actually shot this image of one of the towers of Grand Place through a window from inside a Starbucks!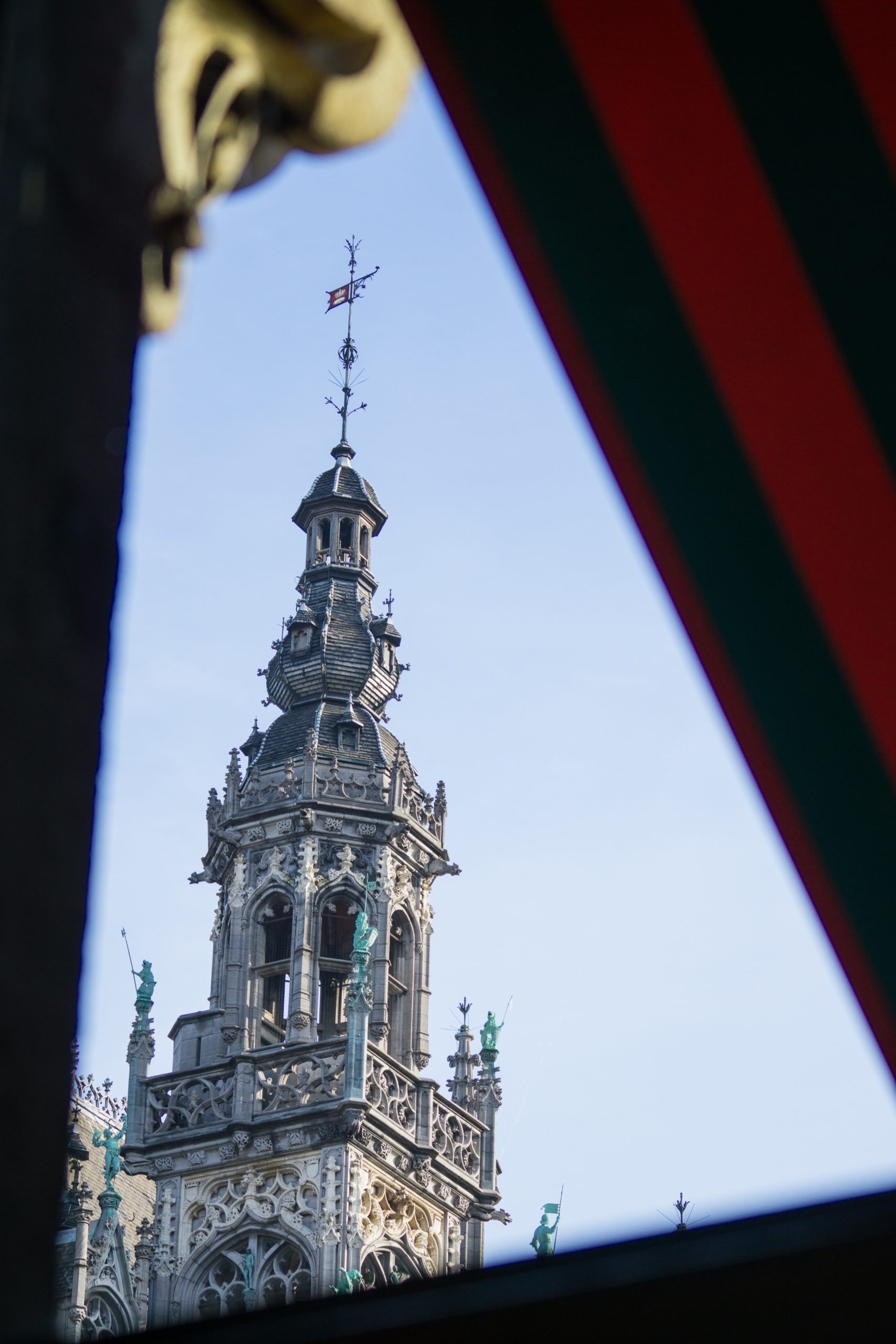 Side Alleys
Right after you shoot Grand Place in the evening, you should head out to the adjoining side alleys where most restaurants and bars are located. In the alleys, you will find narrow winding paths with interesting lighting features illuminating the streets from above. These alleys are also good to shoot in because they don't always have as many tourists in them as Grand Place does.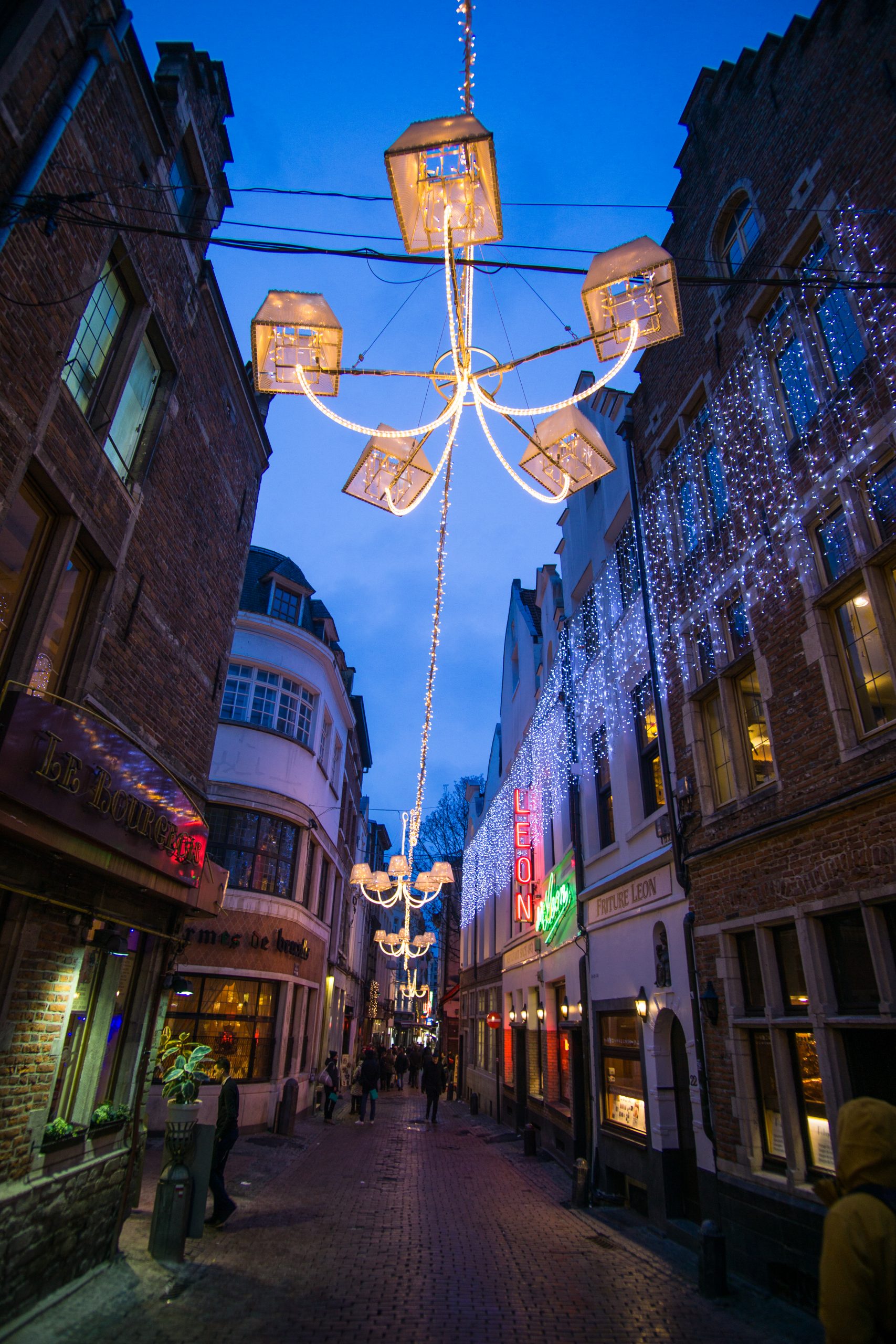 Bruges
Okay, I'm cheating with this location, but Bruges is still close enough to Brussels to be included in this list. Take a cheap train ride an hour northwest of Brussels to a town called Bruges. This old town is literally stuck in medieval times and was protected during World War II to preserve its beauty.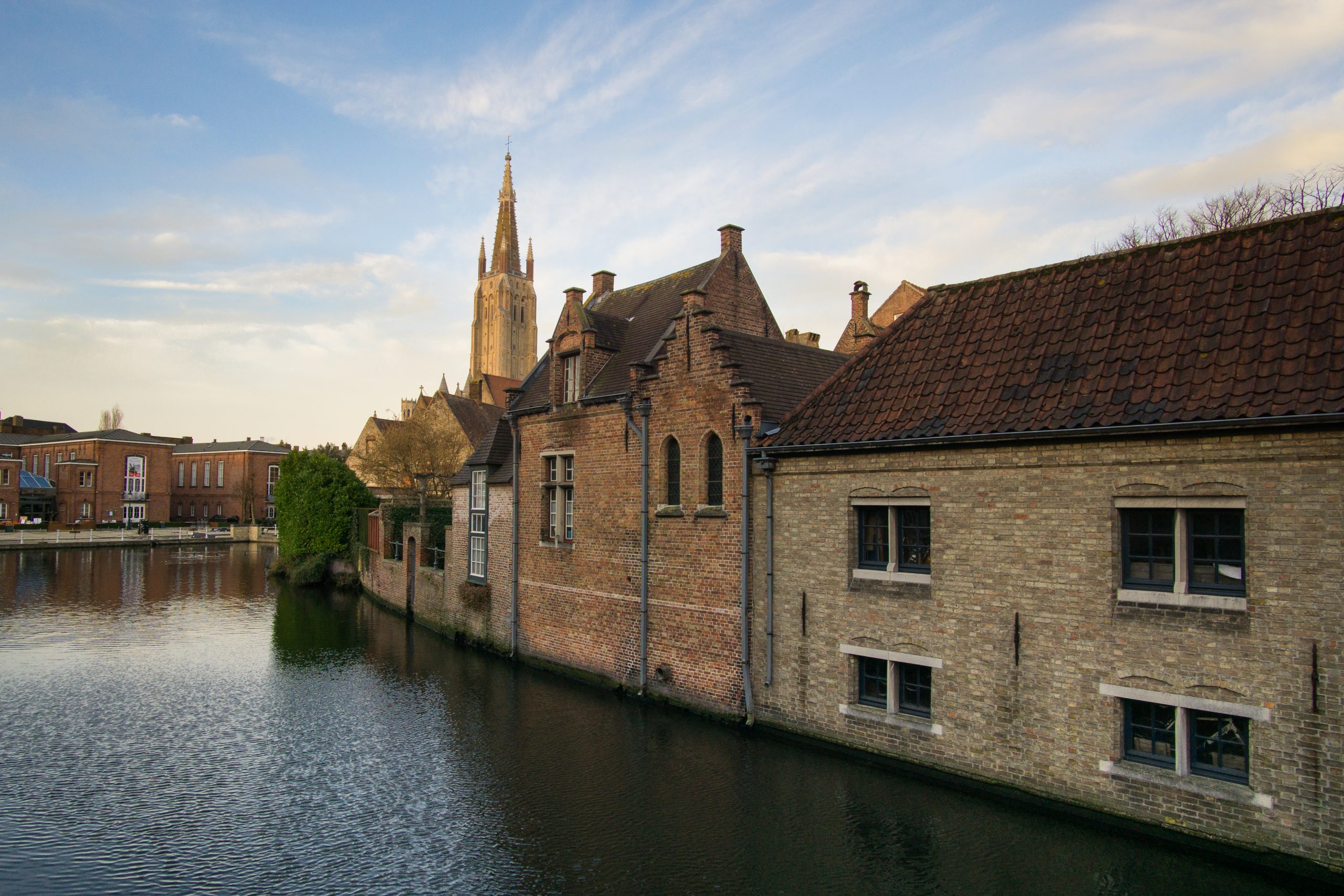 To get the best outdoor views and secret locations, I recommend taking a walking tour of Bruges. Spend a whole day there scouting locations and taking photos. The lighting will be best in the morning and evening, but I still found plenty of things to shoot during midday hours as well. I found this unique location on top of the roof of a brewery in Bruges.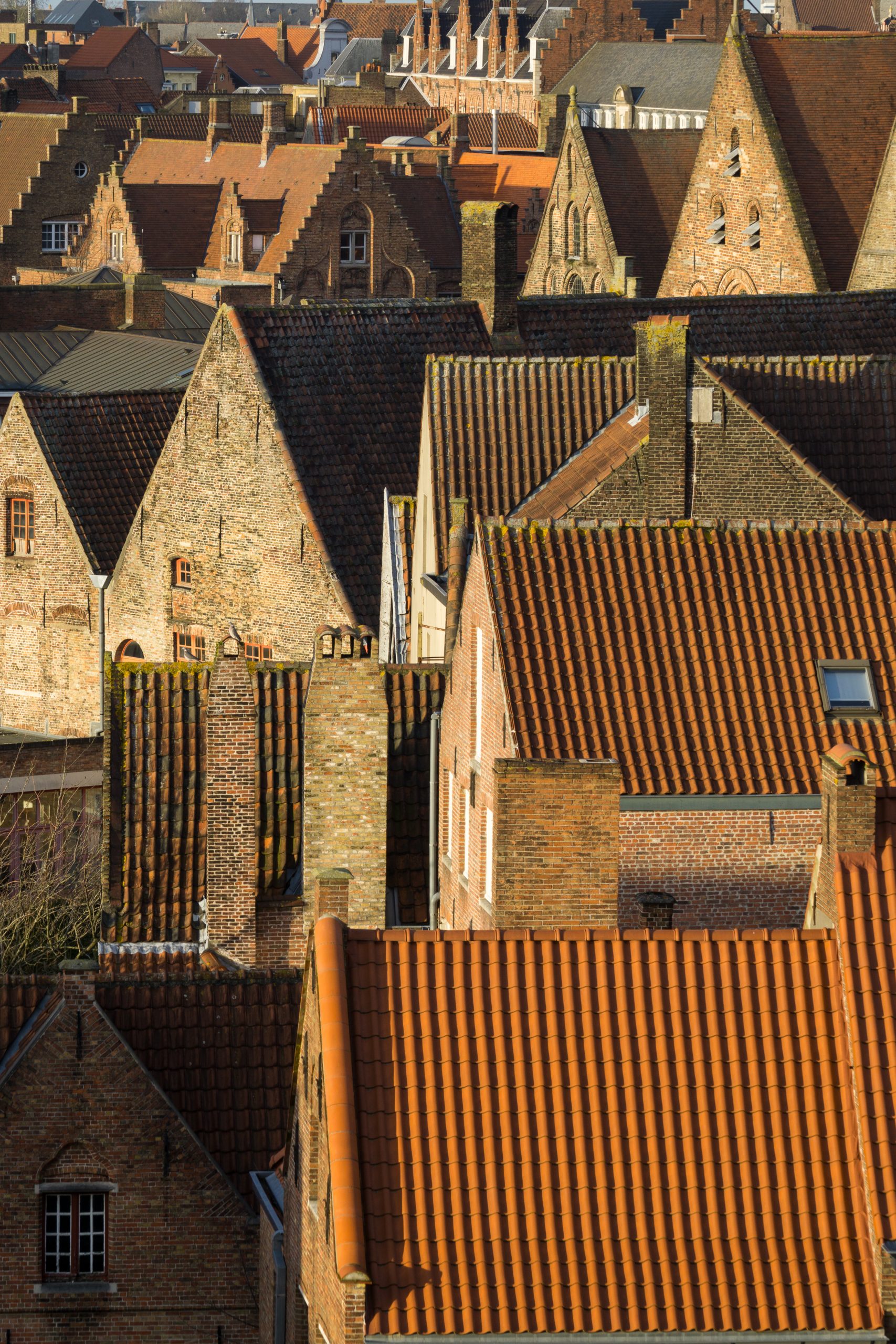 Mont Des Arts
The first tip for this location is to visit in the spring or summer. I visited in the winter and it was still spectacular, but the main most people go is for the garden that you can use as a foreground. In the winter, there is still some color, but it's a stretch. In the summer you will get way more vibrant colors from the flowers and evergreens planted there.
Also, this is a good photo location to be visited in the morning with soft light. Use a 70-200 or telephoto lens to photograph Mont Des Arts because a wide-angle separates the garden from the city's skyline too much. I found that the best composition was to get to an elevated staircase and shoot in the southeast direction, framing the city behind this garden tapestry.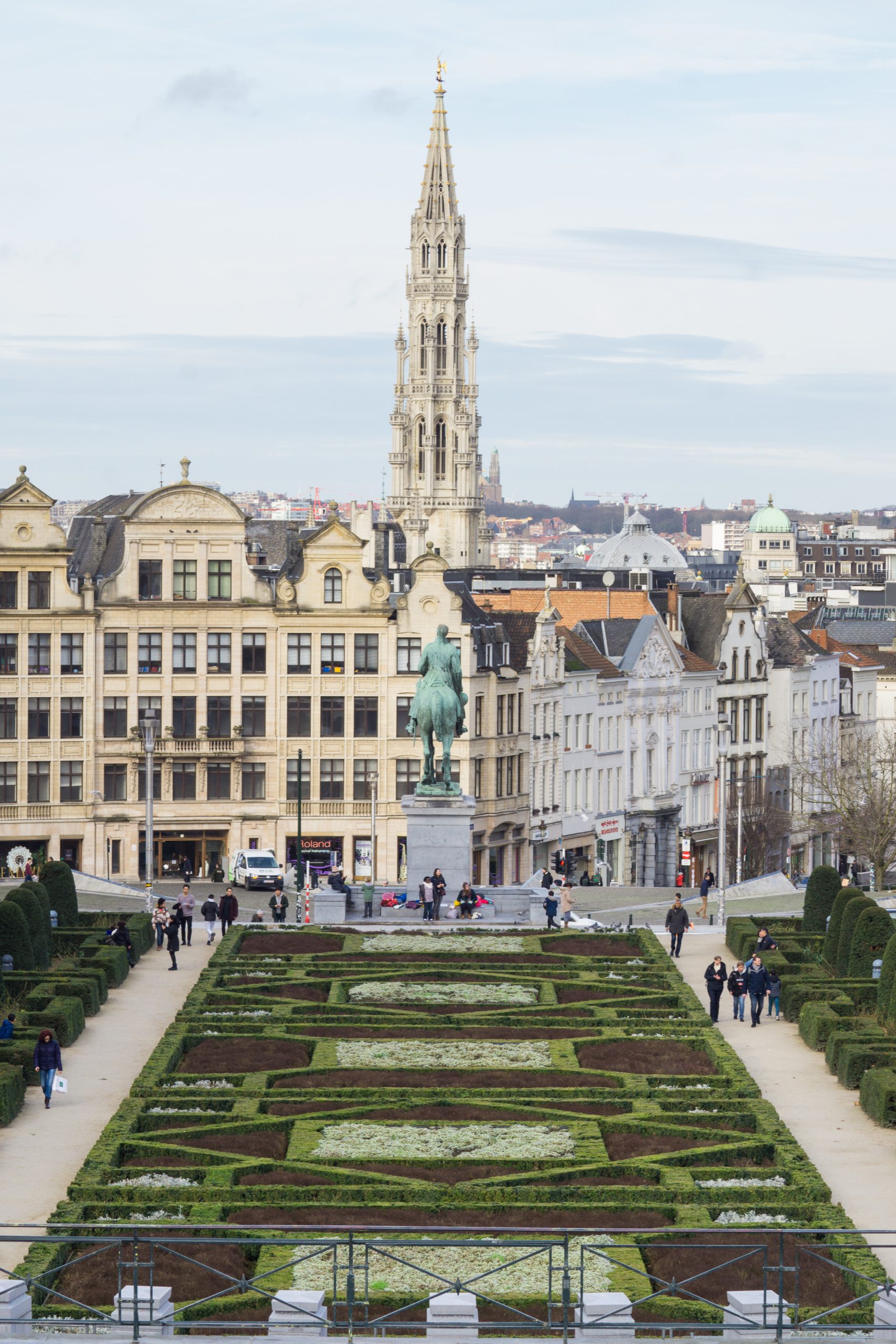 Atomium
What is there to say about Atomium except that it's the most unique building that I've ever visited. Yes, this is a building that you can go into and it has a restaurant in the top. Atomium was built for the World's Fair when it was hosted in Brussels and was designed to represent an atom. It has been a tourist attraction ever since.
You definitely need to visit Atomium at dusk or at night for the best light. When the sun goes down, small lights are illuminated on the balls of the structure and the chrome exterior reflects a lot of interesting lights and colors. A building this futuristic deserves a composition as different as it is. So, try different low angles with a wide-angle lens to show how wild Atomium can be. I thought it would be interesting to capture cars driving by with long exposures for the foreground.
I hope you consider Brussels as a photo destination for your travels because it is truly a unique location. For even more tips on shooting in Brussels, watch this video made to give you more of an advantage of capturing great images.