Editing Time-Lapse Photography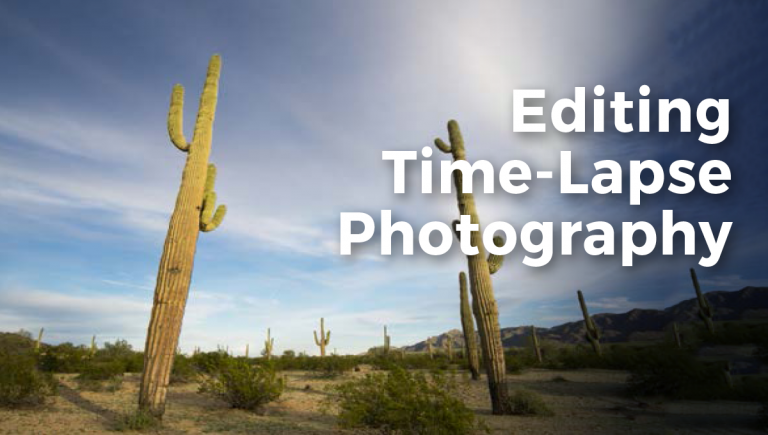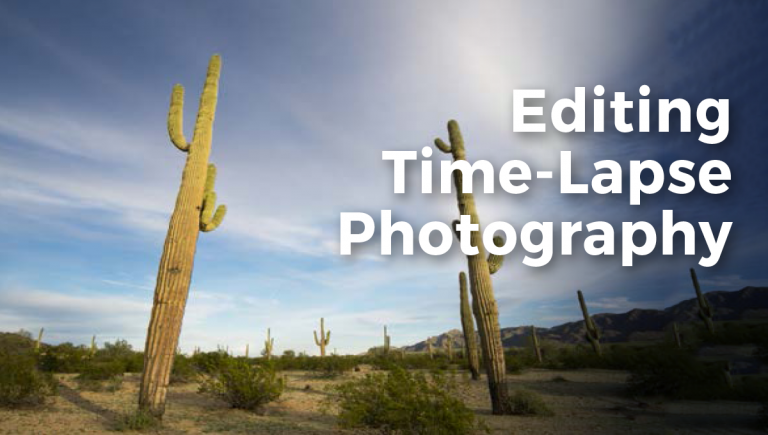 In-depth Instruction; over 67 mins
On-demand video access anytime
Bonus downloadable PDF resources
Access to class Q&A
Available for purchase: $24.99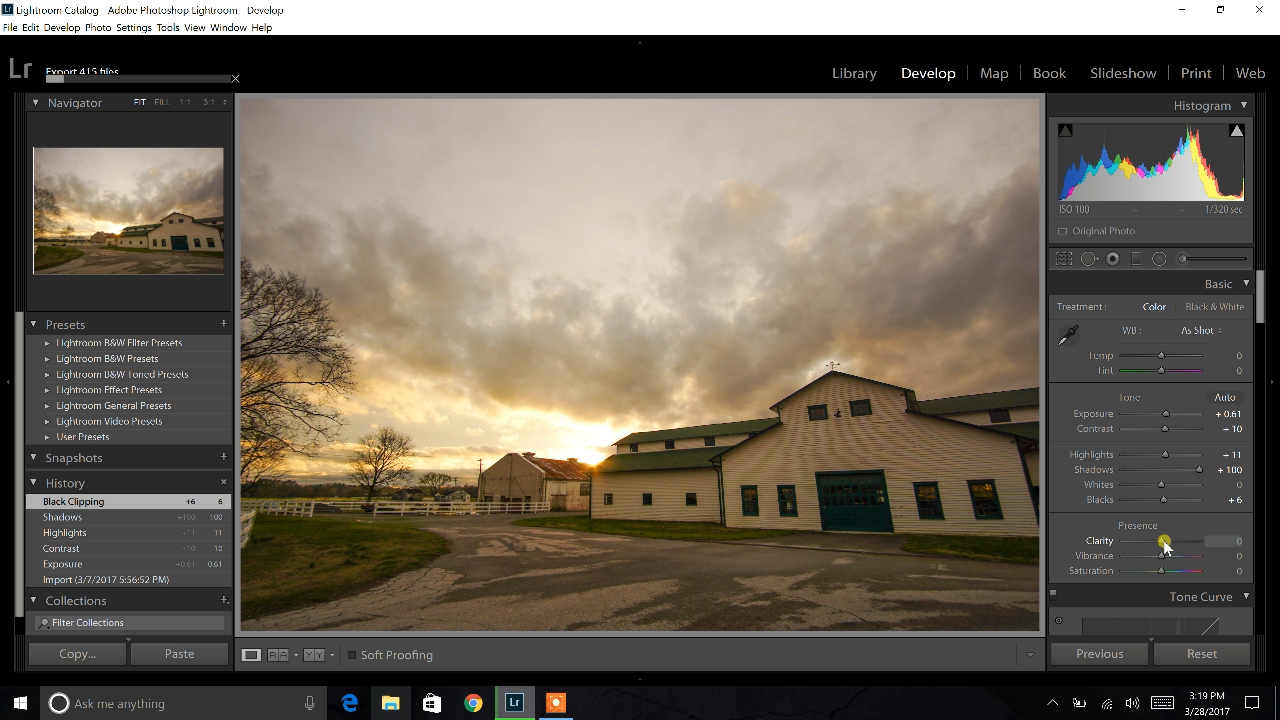 Session 1: Lightroom
29:27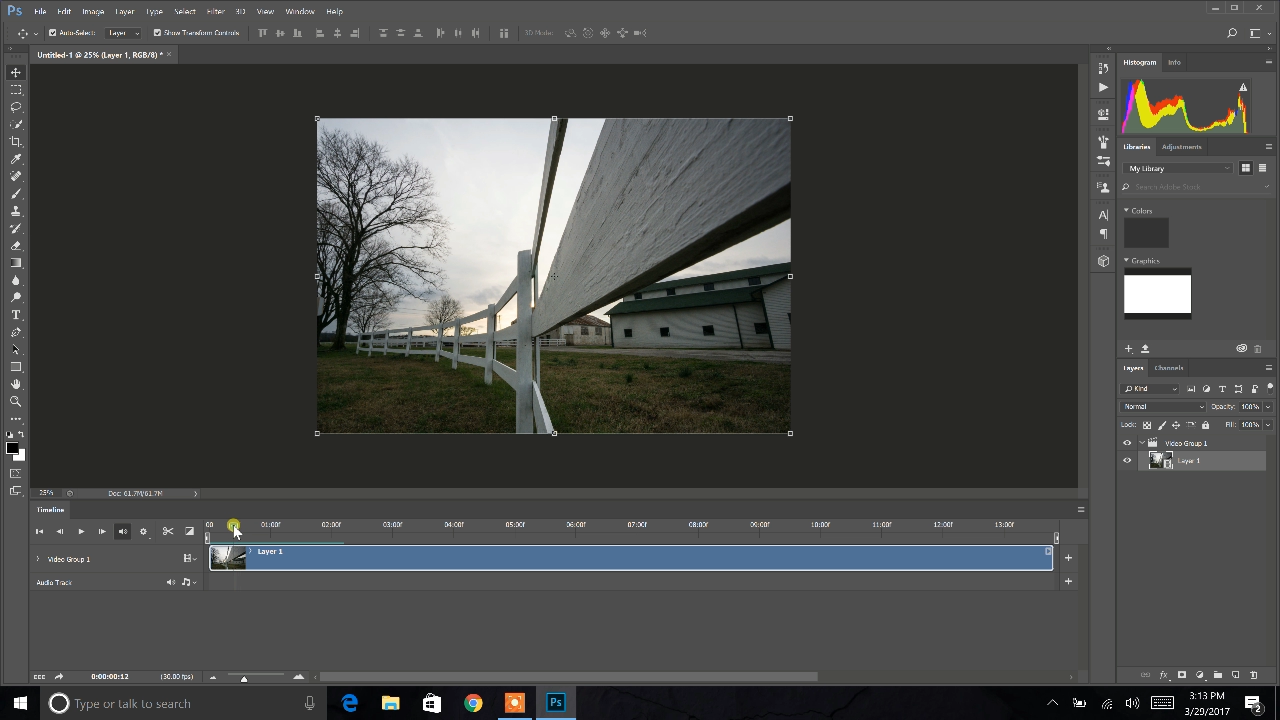 Session 2: Photoshop
25:19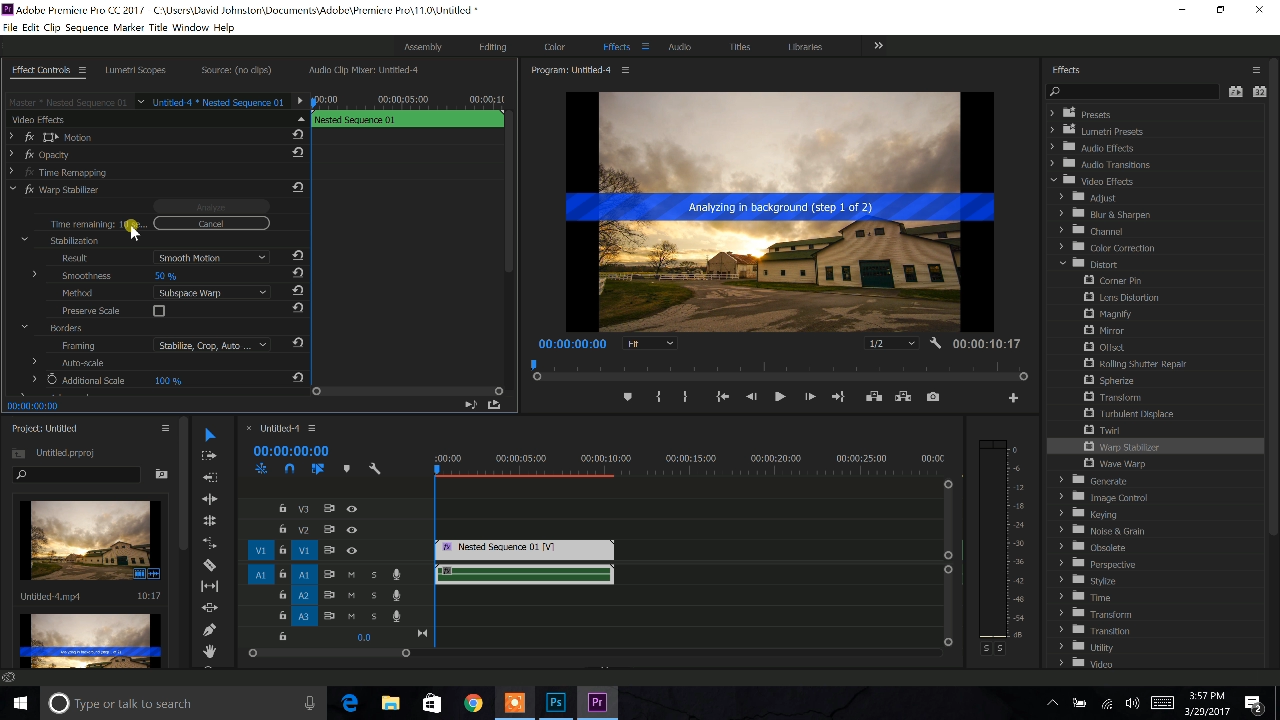 Session 3: Premiere Pro
11:33
With every type of photography, there is involved in-field work that takes a lot of preparation and planning, and then there is post-processing when you are able to take what you've shot and complete the edits necessary to bring your images to life.
Editing your time-lapse photography is no different. However, the steps you need to take to create a professional time-lapse sequence are very important. In this class, you'll learn:
Editing your sequence in Lightroom
Using quick steps to mass process your images
Skills and steps to properly export a time-lapse from Lightroom
How to work in the motion workspace in Photoshop
Importing a sequence to video format
Using Photoshop options to pan and zoom a stationary sequence of images
How to work with a video timeline
Exporting your sequence as a video from Photoshop
Working with videos in Premiere Pro
How to fix camera shake in Premiere Pro
THE STEPS MATTER
The steps you take to create a time-lapse sequence in Lightroom, Photoshop, and Premiere Pro are very important to follow exactly how we go through them in this class. If you miss a step or click one wrong button, your time-lapse won't work properly. That's why we've taken the time to go through each and every step, and show you options you can use, when you're post-processing your time-lapse sequence.
FIXING THE SHAKE
Camera shake while shooting a time-lapse will destroy your sequence. A shaky sequence is completely unusable. It typically happens when you're shooting with a telephoto lens in windy conditions. However, you don't have to dump all of your images. You'll learn how to quickly remove camera shake in Premiere Pro to save your time-lapse sequence.
In addition to the detailed video help you'll receive in this class, you'll get a downloadable class guide that was designed to complement the topics you'll explore so you can take notes as you learn how to edit time-lapse photography.
EXPERIENCE LEVEL: Advanced
Bonus materials available after purchase
How do I know what the Class covers?
Do I have to be a Member of Outdoor Photography Guide to purchase a Class?
How do I purchase a Class?
How do I access/view my Class?
Do I have to take the Class right away?
Is there a limit on the times I can view my Class?
Can I view a Class on my tablet device or mobile phone?
How do I get access to the Bonus Materials for the Class?
How does the Class Q&A Resource benefit work?
Can I print out Class details?
What are PDF downloads?
Are there any system requirements to view the Class video content?
Why do you need my email?
Can I get a refund if I don't like the Class?
How do I contact OPG Academy?
Purchase Class
Purchase class and add to your personal library with on-demand video access.
Enjoy on-demand video access to this content anytime, anywhere for the one-time cost below.
You won't lose access, with or without an active current Membership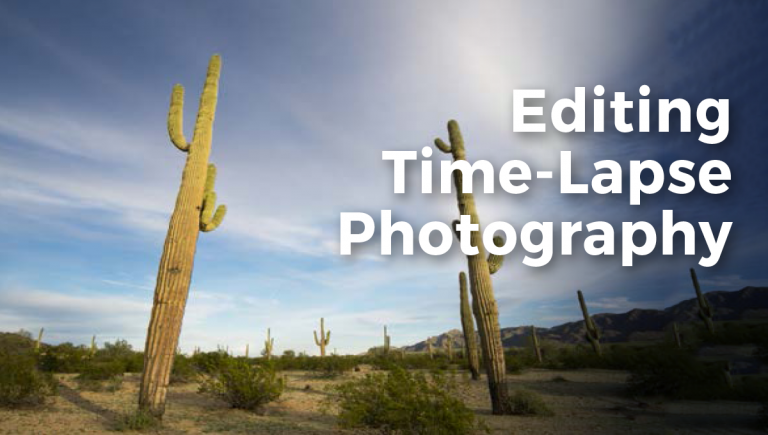 Editing Time-Lapse Photography
Editing Time-Lapse Photography
Purchase this class for $24.99.