The total solar eclipse that recently graced the United States has long been on my mind. I first learned of the eclipse at the beginning of the year, and I immediately marked my calendar and started researching potential photography options. The idea of making a wide-angle landscape photo featuring dramatic scenery beneath the eclipsed sun caught my imagination.
I studiously poured over maps showing the 70-mile wide path of totality (the area where observers could see the moon completely blocking the sun) as it arced across the continental United States from Oregon to South Carolina. I spent hours researching natural areas along the path, looking for places with the following criteria: (1) dramatic scenery, (2) reasonable public access, and (3) strong likelihood of clear skies in August. My search quickly narrowed to a location 17 miles within the Wind River Mountains of Wyoming, requiring a minimum of four days of grueling trekking to get in and out. I needed to be reasonably confident of my weather forecast before taking the plunge and committing to this remote spot.
Arriving in Wyoming
Early on the morning of August 19, the forecast looked good for the next few days, so I drove to the trailhead along with my friend Simon, who decided to tag along. It turns out that we weren't the only ones heading into the backcountry to view the eclipse: the parking lot was full of hundreds of hikers and climbers coming in for the big show. Luckily, we managed to snag one of the last remaining parking spots in the overflow parking area, hoisted our packs, and started our long trek into the wild.
I've never seen a backcountry wilderness area so packed with people before! I kept an eye out for tripods, but saw only one or two beyond my own, which was a relief as I didn't want to be fighting other photographers for prime photography spots. Good camping space was hard to find, however, and even worse than the crowds were the hordes of mosquitoes, which were relentlessly vicious despite temperatures plunging below freezing at night.
On our second day of trekking, we finally reached our destination, and after setting up camp, started exploring to find the best locations to shoot. After identifying a promising location, Simon and I returned to camp to eat dinner and sleep, anxiously awaiting the eclipse the following day.
I awoke the next morning to crystal clear skies, but my hopes were suddenly dashed when clouds came out of nowhere and completely covered the sky. This is what I was most afraid of: that at the last moment the weather would change and I would be stuck in the wilderness, unable to simply hop in my car and drive to a better location. With fingers crossed for good luck, I headed to my chosen composition, hoping that the clouds would pass.
Sure enough, almost as if on cue, clear skies prevailed just when the eclipse started! After setting up my wide-angle shot, I donned my cheap eclipse glasses and sat down to watch as the moon slowly crept across the sun. I knew that the best time for photography would be during totality, so I had plenty of time to relax and get ready.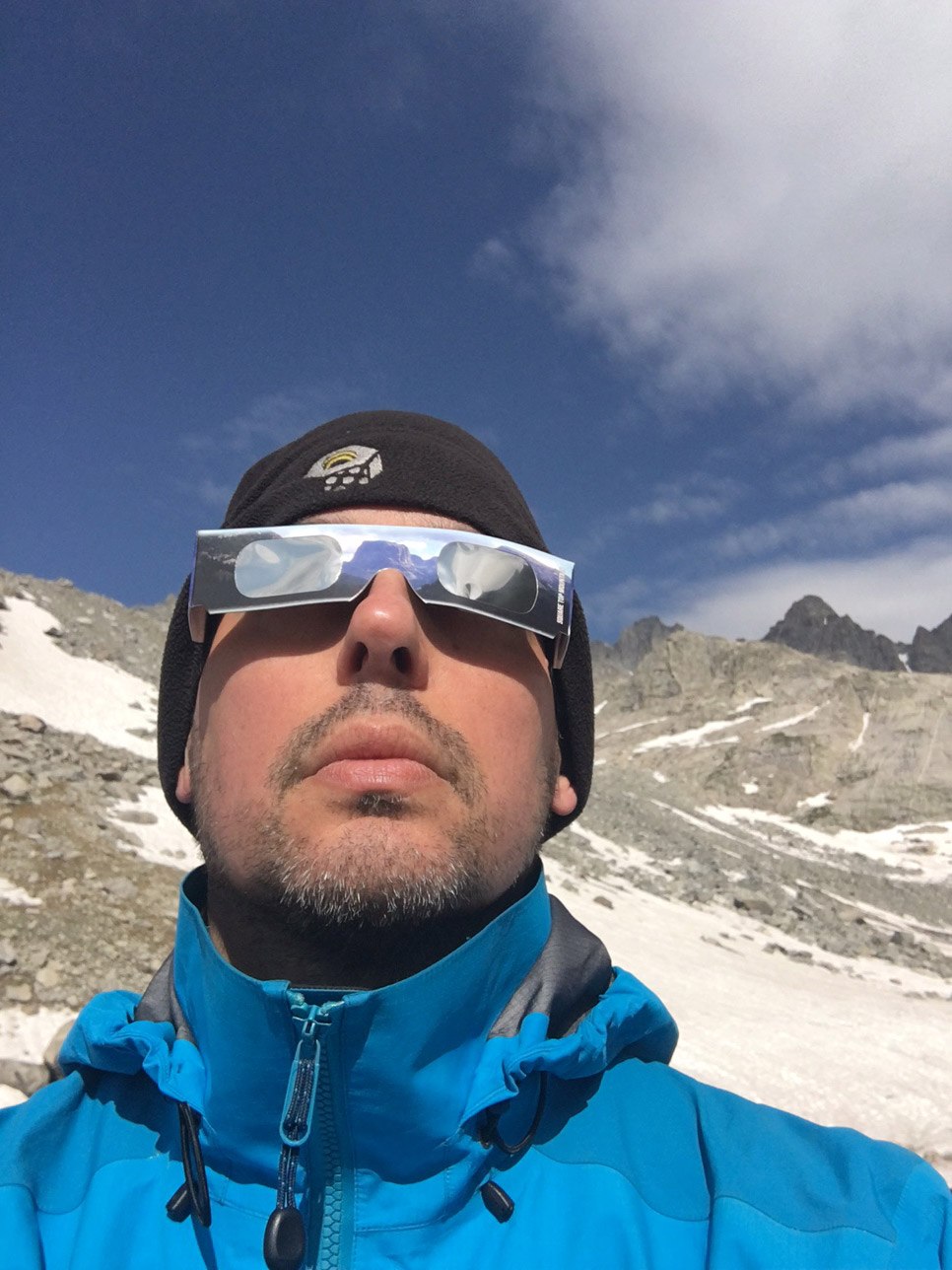 iPhone self-portrait of me watching the solar eclipse deep within the wilderness of the Wind River Mountains.
And then, it happened: totality had arrived, and I had less than two minutes to get my photos. I spent my time as productively as possible, multi-tasking between triggering wide-angle exposures with one camera mounted on a tripod, and taking telephoto shots with another camera hand-held. My only experience of the event was through my camera's viewfinder. I wish totality lasted longer so that I could have paused and simply enjoyed the eclipse with just my eyes, but viewing it through the lens was still an unforgettable experience.
For my telephoto shots, I used my Canon 100-400mm lens with a 2x extender. Using the extender on that lens rendered autofocus inoperable, so I had to focus manually. I tilted my camera while taking this shot to give the sun's corona a more energetic diagonal orientation across the image frame.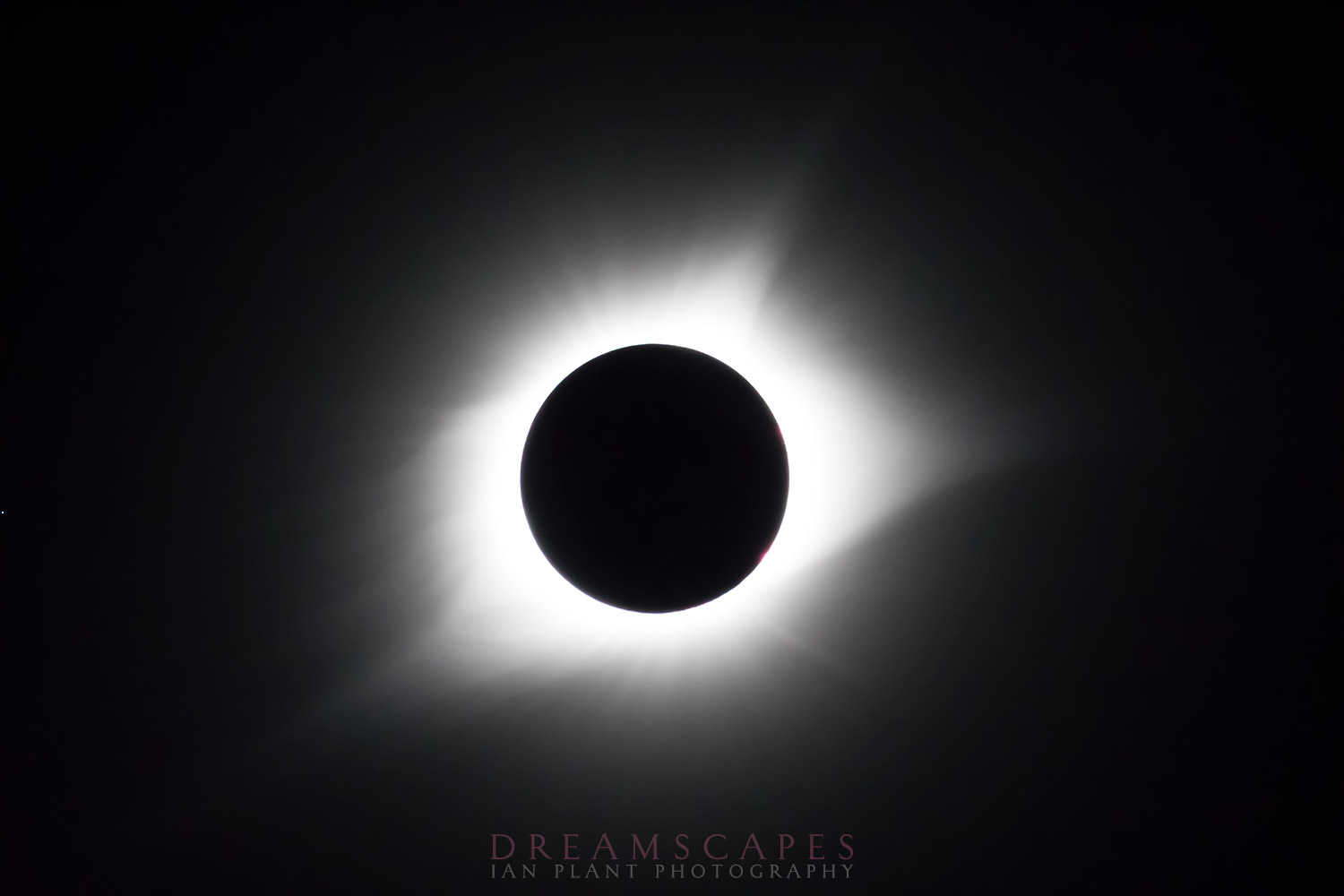 Canon 5DIV, Canon 100-400mm f/4.5-5.6 lens, Canon 2x extender, ISO 12,800, f/11, 1/250 second.
For my landscape photo, because the sun was so high in the sky, I had to go wide to simultaneously capture the rushing stream in my foreground and the eclipse. It got very dark during totality, requiring long exposures. I knew that the sun would blur during an exposure longer than a few seconds, and that its off-center position would cause it to be affected by wide-angle distortion; the result of both would make the sun appear like a flattened oblong disk rather than its more familiar circular appearance. To correct this, I also took a shorter exposure with the sun in the center of the image frame, and later blended the distortion-free sun over the distorted sun of the base exposure using Photoshop. I did not alter the position of the sun or otherwise alter the rest of the photo, staying true to the scene as viewed by my eyes.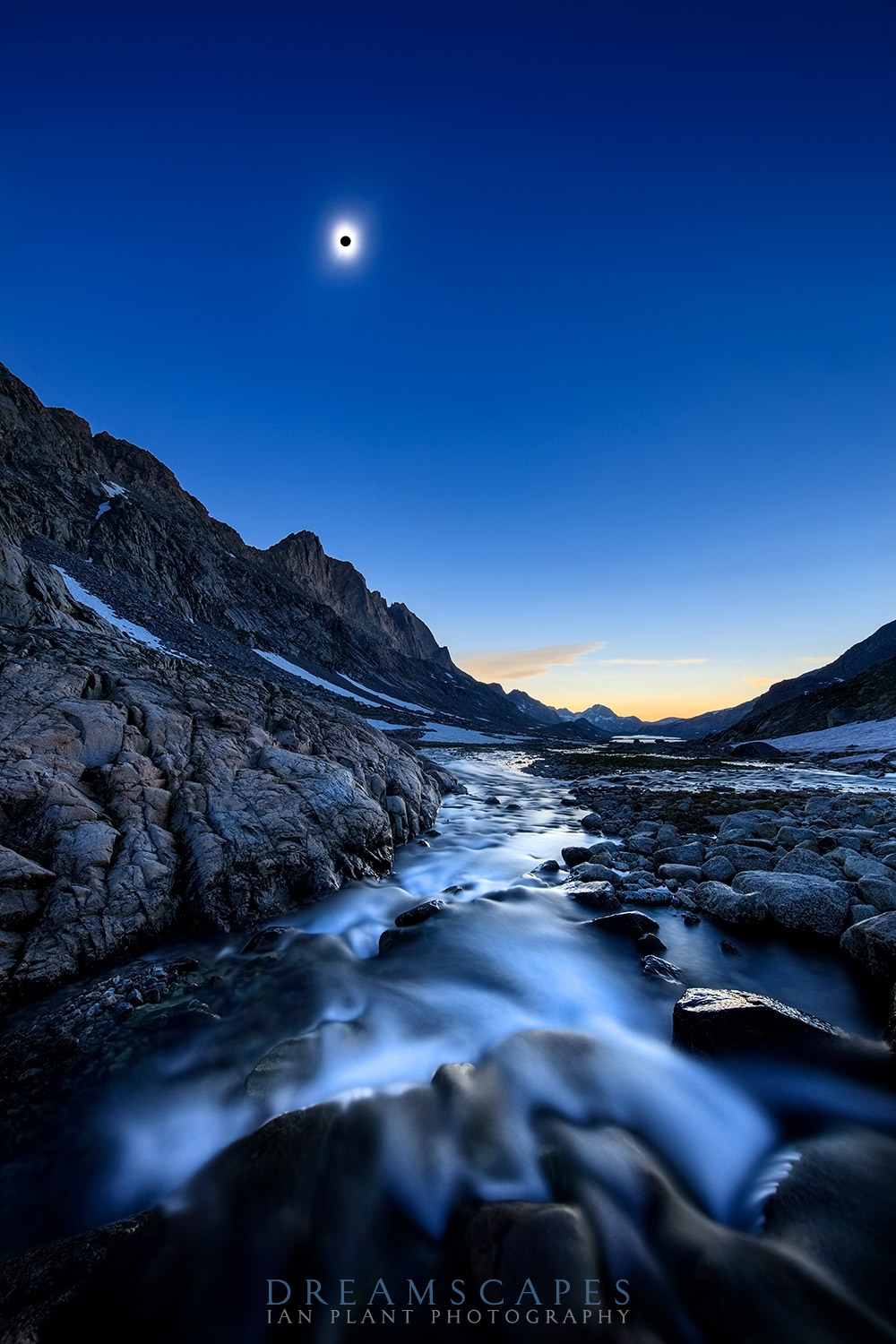 Base exposure: Canon 5DSR, Canon 11-24mm f/4 lens, ISO 100, f/11, 10 seconds.
Totality was over much too fast, but nonetheless, the solar eclipse will rank among the best two minutes of my life, and it made all the hard work, discomfort, and mosquito bites worth it. In fact, I'm already planning for the next solar eclipse in 2019 which will pass over Chile and Argentina. I'm hoping I can build on my experience, and make an even better photo next time!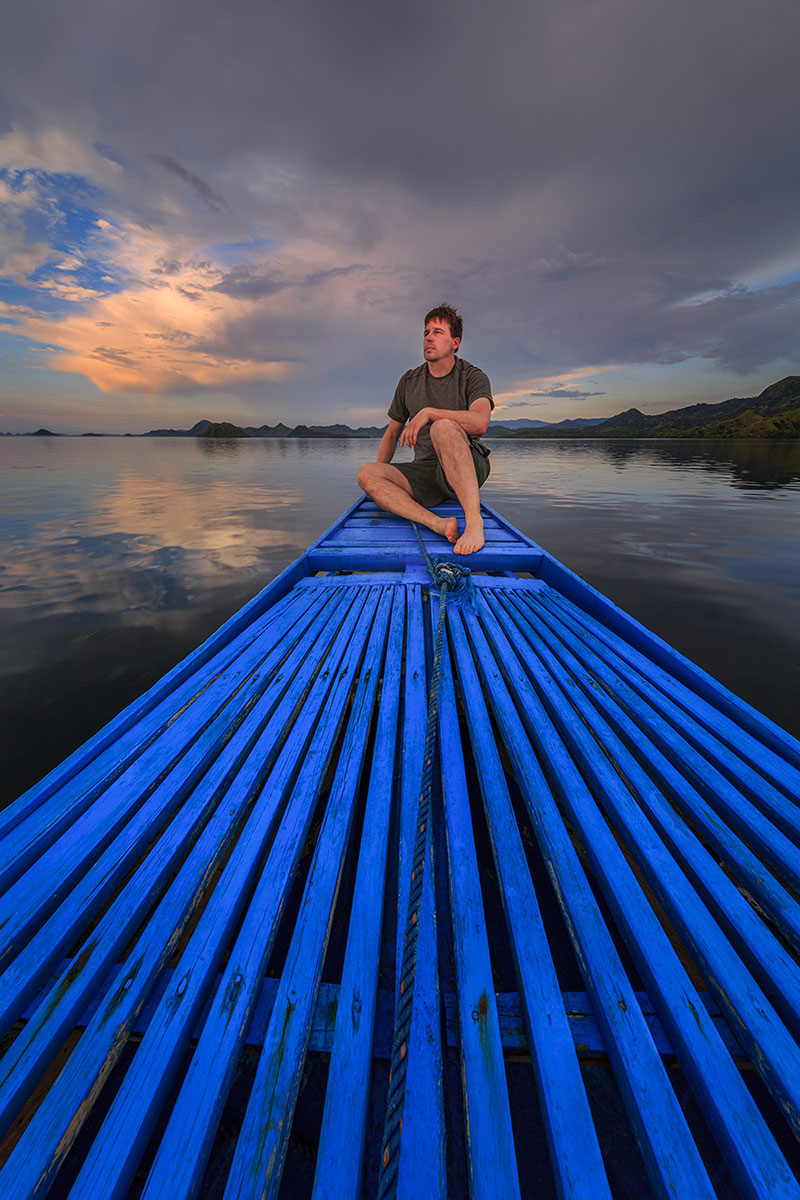 About the author: Managing Editor of Outdoor Photography Guide, world-renowned professional photographer and Tamron Image Master Ian Plant is a frequent contributor to leading photo magazines including Outdoor Photographer, Popular Photography, and Landscape Photography Magazine. You can see more of his work and download his free photography how-to eBook "Essential" at www.ianplant.com.
Have something to add to the story? Leave a comment or email editor@outdoorphotographyguide.com.