The story behind every photograph is different. There can be great experiences that lead to the perfect photo, and there can be wild stories that tell of the hardship that went into shooting something. We are going behind the lens to get the full story behind my photograph of Cockspur Lighthouse in Savannah, Georgia.
There are days when everything goes right. Then there are days when everything… well, goes the opposite direction. This is one of the stories that goes downhill quickly.
Cockspur Lighthouse is located between Savannah, Georgia and Tybee Island. It's an old and historic lighthouse that can no longer be accessed. In fact, you can only get remotely close to the lighthouse either by kayak or by one trail located at Fort Pulaski National Monument. Fort Pulaski is more famous for the Civil War relics than the lighthouse, so I knew crowds wanting to see the lighthouse would be small. I was particularly excited for this trip because my wife decided to accompany me on the trail, which is rare.
Once we arrived at Fort Pulaski, we looked at the map and started off on the only thing that we could see to be a trail.
It wasn't but a few feet until we realized our short trail hike could turn into a long morning of torture. You see, the trail we took was surrounded by high-tide marshes. In the deep south, standing water isn't a great thing because mosquitoes breed in the stagnant marsh. I've decided that there's something in the water around Fort Pulaski, because these mosquitoes better resembled small birds than tiny insects.
We took off running.
After being on the trail (and being bitten about one hundred times) we realized we were actually not on a trail at all. So, we did the only thing we knew to do, which was turn around and run back to where we started, swatting all around us on the way.
Once we returned to our initial starting point, we noticed a small orange cone just to the left of the trail we took. It was in fact the trail head to the correct lighthouse trail. However, the orange cone indicated that the trail was closed. Now, I'm a huge advocate for respecting parks and not trespassing on fragile lands, so I did not go on the trail, but the temptation to ignore the closure was strong!
I decided to rescue any hope for a photo opportunity at Fort Pulaski, so I went inside the fort and shot a couple photos along the way. First, I found a great use of framing of the interesting arched passageways inside the cannon walls.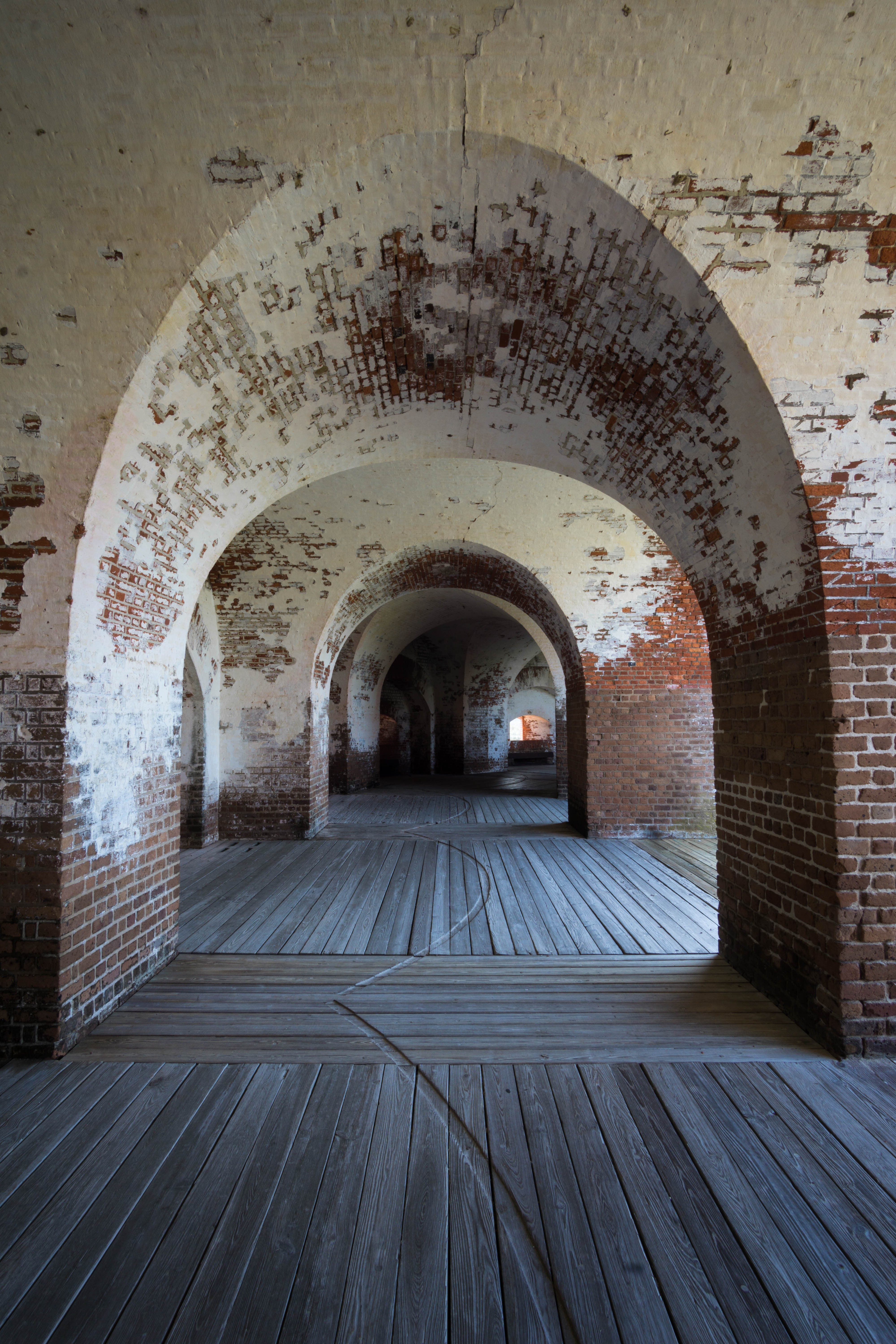 After shooting the arches, I noticed a small doorway that led into a very narrow set of old spiral stairs. I decided to explore the stairs even though I had no idea where they would lead me. Lo and behold, those stairs led up to the roof of Fort Pulaski and to a view of the Cockspur Lighthouse! Even though it's not nearly as close as I wanted to get, I was happy to get a glimpse of it.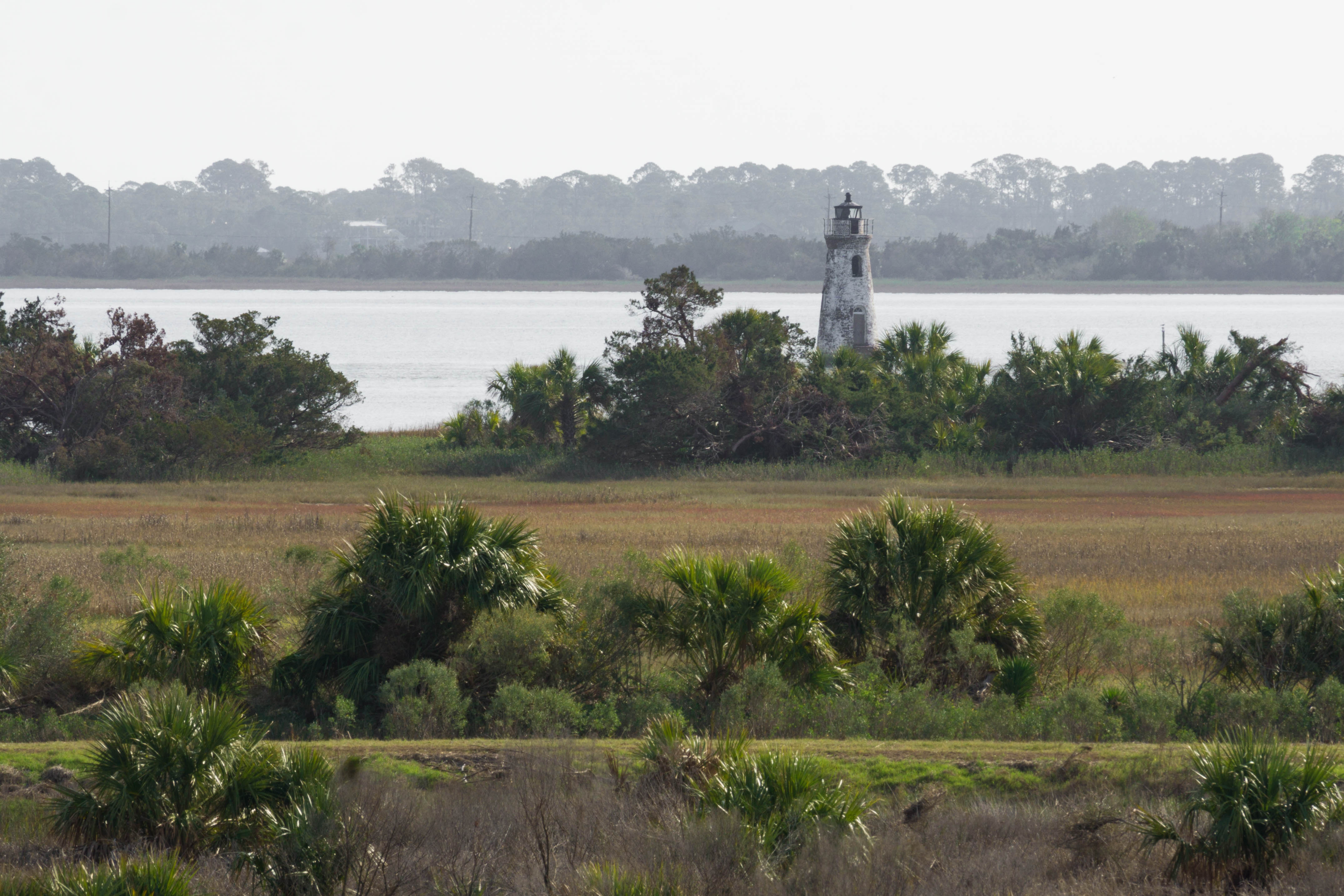 As I felt a little bit of self-respect return to my thoughts, I could tell my wife had been through enough. We each had about 250 mosquito bites at this point. So, we headed back to the car and set off for an afternoon on Tybee Island.
And maybe my luck was starting to turn because when we got to Tybee, we showed up in perfect timing to catch a shot of the scaly low-country swamp resident known as the alligator.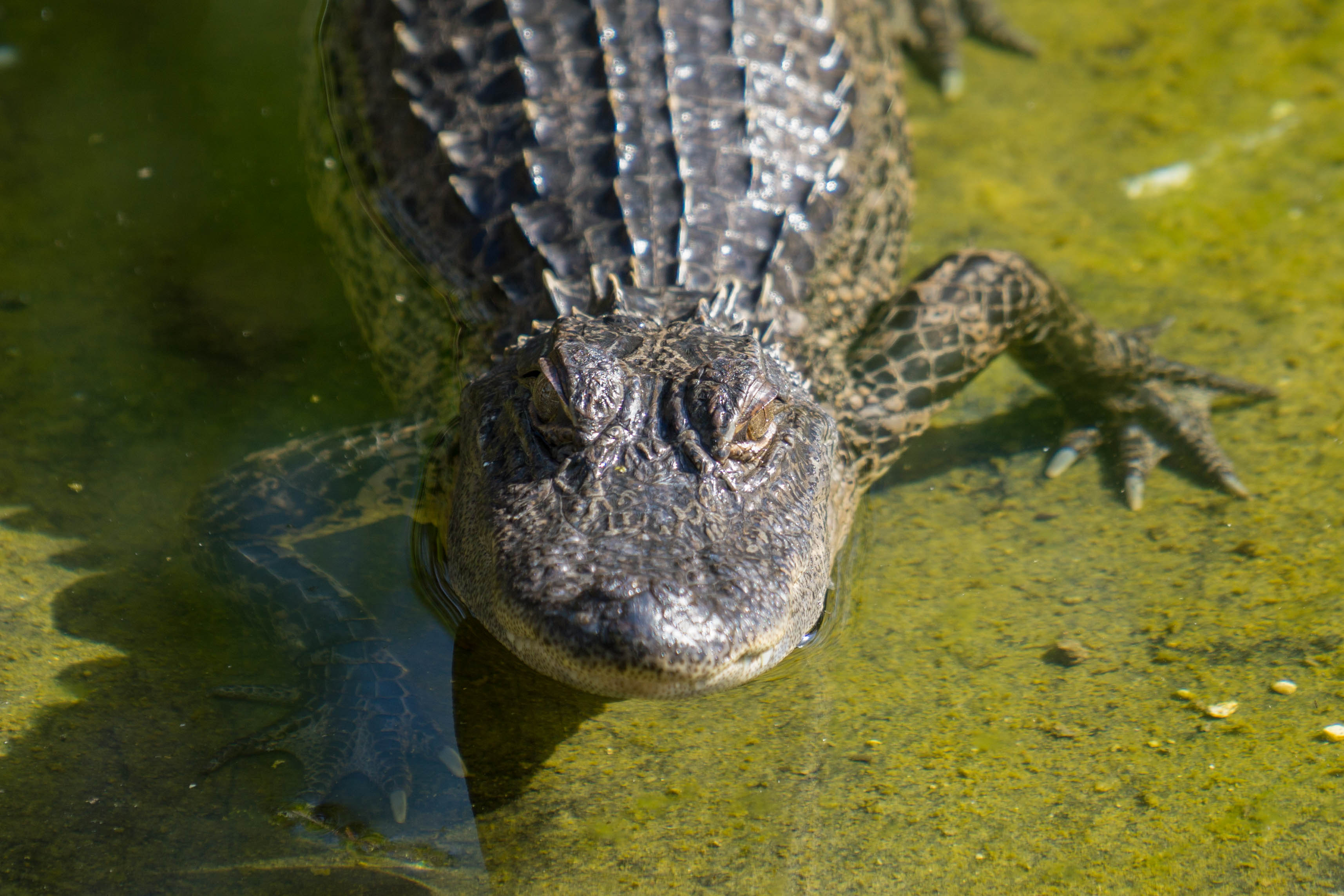 Even the worst experiences make for some of the best memories.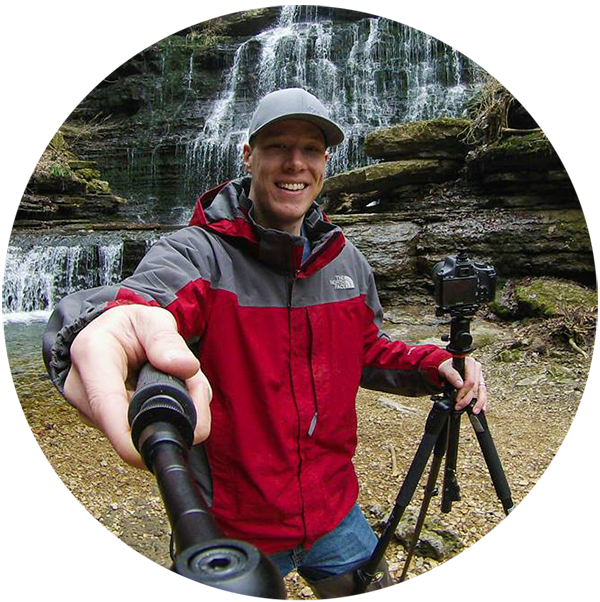 About the author: When David Johnston isn't leading photography workshops and tutorials or hosting his popular photography podcast, Photography Roundtable, he can be found traveling the world taking photos to awe and inspire his viewers. David has a passion for sharing his knowledge of photography and has many educational offerings designed to help photographers improve their work. Visit his website at https://www.davidjohnstonart.com/.