Make every photograph worth a thousand words! Everyone – and everything – has a story to tell, and it is the photographer's job to figure out what that story is, and to present it to others in a compelling way. And although it might be easier to tell a story when photographing people or animals, good landscape photography requires story telling as well.
Every landscape is different, with each scene possessing its own unique magic. As a nature photographer, your mission is to find that unique magic, to reduce it to its essence, and to capture it with your camera so that you may share it with others. Your goal should always be to impart a sense of place in your photographs, and to present an artistic creation. To successfully accomplish this takes practice and learning to see the landscape abstractly, not as mountains and trees and rapids, but rather as a jumbled collection of form, shape, color, and tone. Your job is to put the pieces together in a way that makes sense to the viewer, and helps convey your artistic vision.
In June 2015, I spent a week photographing the redwood forests of northern California. These amazing trees are the tallest in the world, and can live thousands of years. It is truly humbling to stand dwarfed beneath these massive trees, some of which are among the oldest living things on the planet. But despite their colossal stature, I wasn't really making successful photographs, and certainly wasn't making anything that told a story about this amazing landscape – until some fog rolled in, that is.
Redwood National Park, USA. Canon 5DIII, Canon 16- 35mm f/4L lens, polarizer filter, ISO 100, f/11, 1/25 second.
I always tell my photo workshop students that "a little bit of moisture goes a long way" for telling a story with landscapes. A bit of fog transformed this scene into something evoking a magical forest glen, and allowed me to get creative with the light and composition. Through the process of photographic transformation – using the photographic process to present your subject in an artistic way – I was able to create an expressive image by creatively using light, moment, atmosphere, and exposure. I knew I finally had my story!
I carefully selected my composition to feature the sunlight streaking through the fog, with a bit of the forest floor spot lit below. I put a polarizer filter on my lens to reduce glare on the wet foliage, thus enhancing color and contrast in the scene. Then I waited for the fog (which was moving slowly in the breeze) to interact with the sunlight just the perfect amount. When the sunrays were at their peak, I triggered the shutter and captured the moment.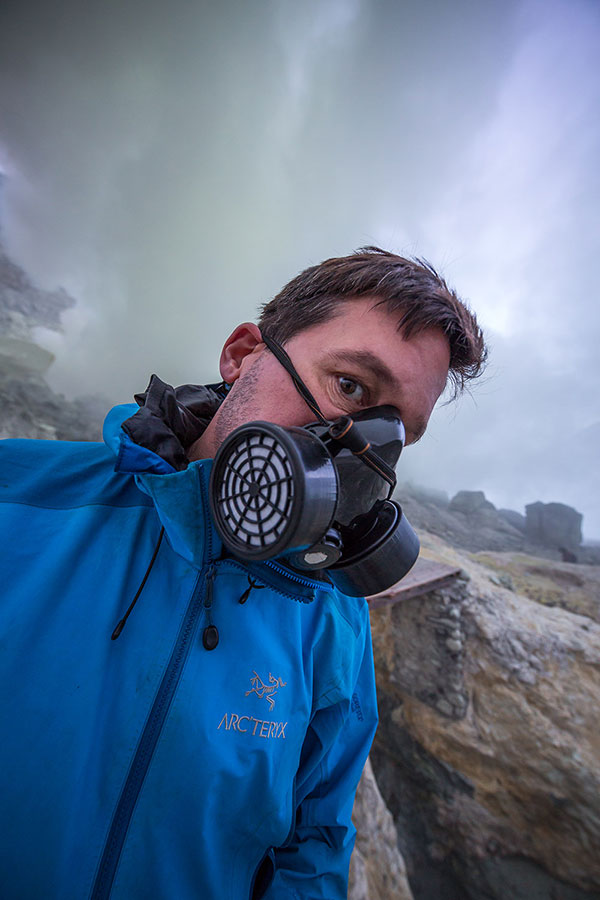 About the author: World-renowned professional photographer and Tamron Image Master Ian Plant is a frequent contributor to several leading photo magazines and the author of numerous books and instructional videos. You can see more of Ian's work at www.ianplant.com.
Have something to add to the story? Leave a comment or email editor@outdoorphotographyguide.com.