Although there is no force of nature more destructive than a volcanic eruption, there are actually a few places in the world where you can photograph lava as it explodes, erupts, or oozes out from the molten core of the Earth safely. Hawai'i Volcanoes National Park in the United States, Nyiragongo Volcano in the Democratic Republic of the Congo, Mount Yasur in Vanuatu, and Stromboli Volcano in Italy are a few of the places where tourists and photographers can witness and photograph lava in action.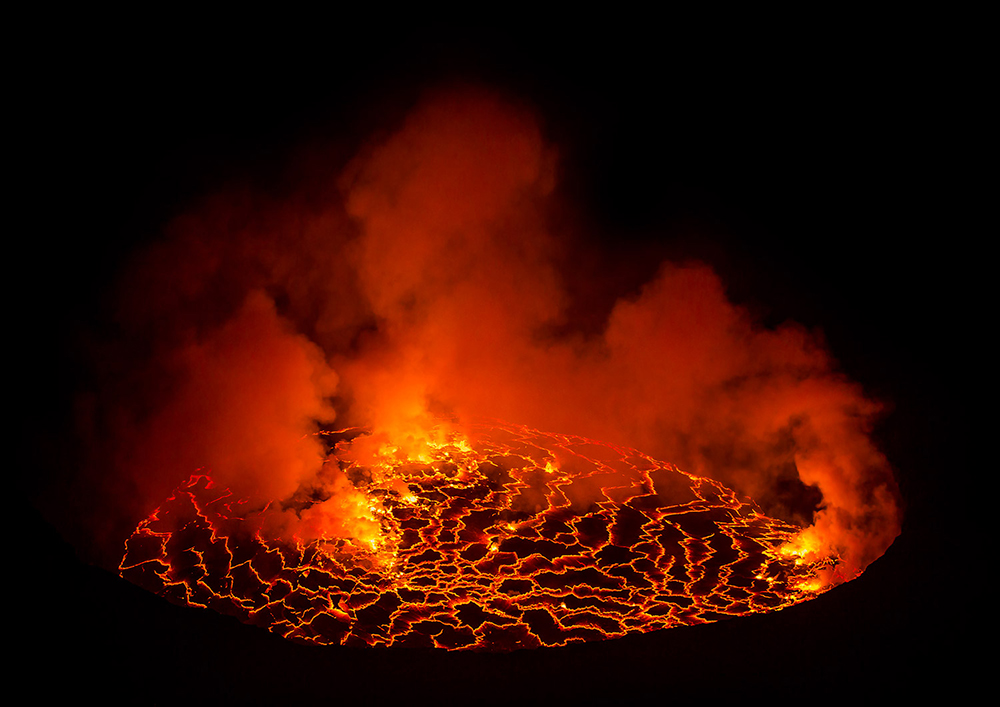 There are only a handful of stable lava lakes in the world, such as this one found in the summit crater of Mount Nyiragongo, located in Virunga National Park, Congo (DRC). Canon 5DIII, Canon 100-400mm f/4.5-5.6 lens, ISO 800, f/4.5, 1/50 second.
Lava is typically best seen—and photographed—at sunrise, sunset, twilight, and night, when ambient light levels drop enough for the lava to be brighter than its surroundings. In full sunlight, the lava really doesn't look particularly bright or colorful, but when in shadow, it stands out quite nicely, with the effect getting stronger as the ambient light fades. To be able to show some of the lava's surroundings, it is best to shoot when the ambient light is balanced with the brightness of the lava, allowing you to easily retain detail in both shadows and highlights in one exposure.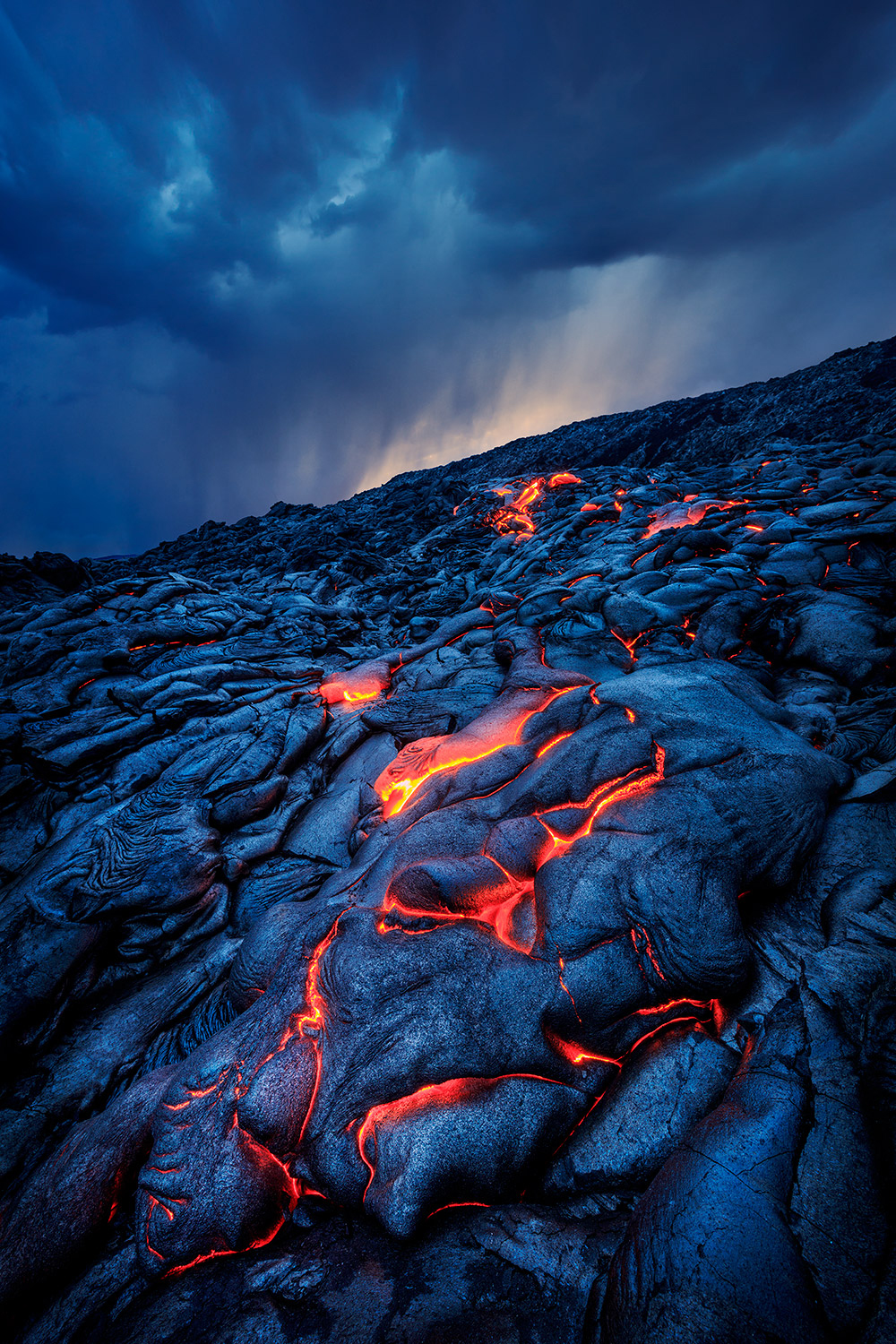 For this photo of a surface flow of lava under stormy skies, I went ultra-wide and got close—mildly singeing my forearms in the process. Wear protective clothing if you plan on getting close to surface lava, and be extremely cautious! Hawaii, USA. Canon 5DSR, Canon 11-24mm f/4 lens, ISO 50, f/11, 5 seconds.
Although lava can be safely viewed and photographed in some places, just remember that lava can have temperatures ranging between approximately 1,200 to 2,300 °F. Needless to say, you don't want to ever touch lava; with temperatures that high, even close proximity to lava can be dangerous. And, of course, when lava is erupting, the danger substantially increases. So, when photographing lava, always keep safety foremost in your mind. Never forget that lava is extremely dangerous, so only make photos in areas that offer legal access, and obey all warnings from guides and officials. No photograph—no matter how awesome—is worth a fiery molten death!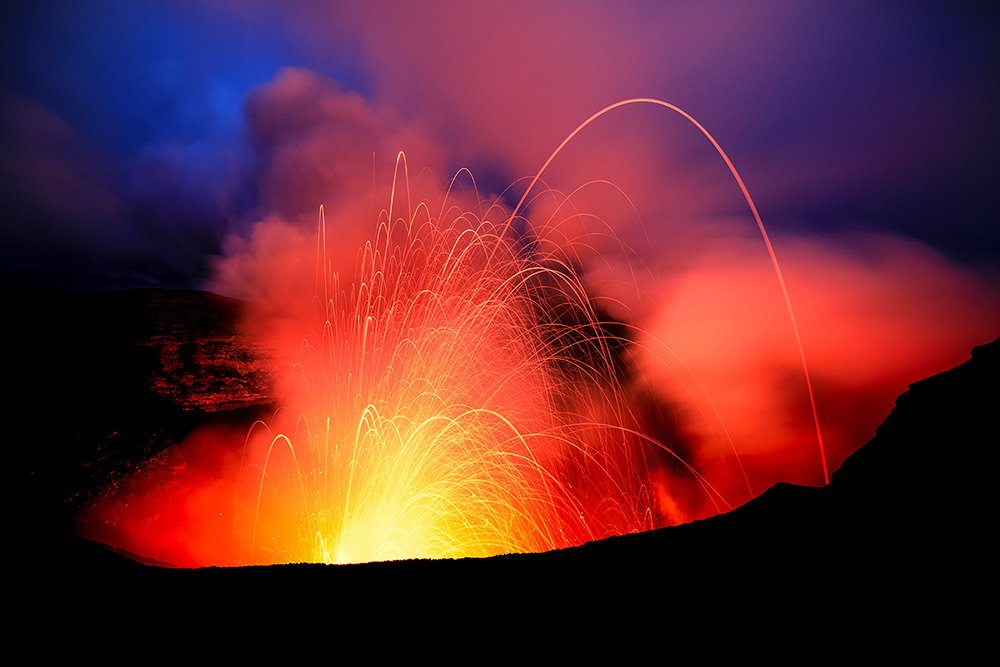 For this explosion, a shutter speed of fifteen seconds was perfect to capture the lava bombs as they completely arced through the scene. Yasur Volcano, Vanuatu. Canon 5DIV, Canon 16-35mm f/2.8 lens, ISO 400, f/4, 15 seconds.
When photographing lava, I like to put myself in the picture. Lava selfies are a great way to add a sense of scale to your lava photos, add visual interest, and just have some fun. If your camera has wifi, you can trigger shots using a remote app from your smartphone; otherwise, use your camera's 10-second timer so that you have time to scurry into position. Just make sure to keep a safe distance from the lava!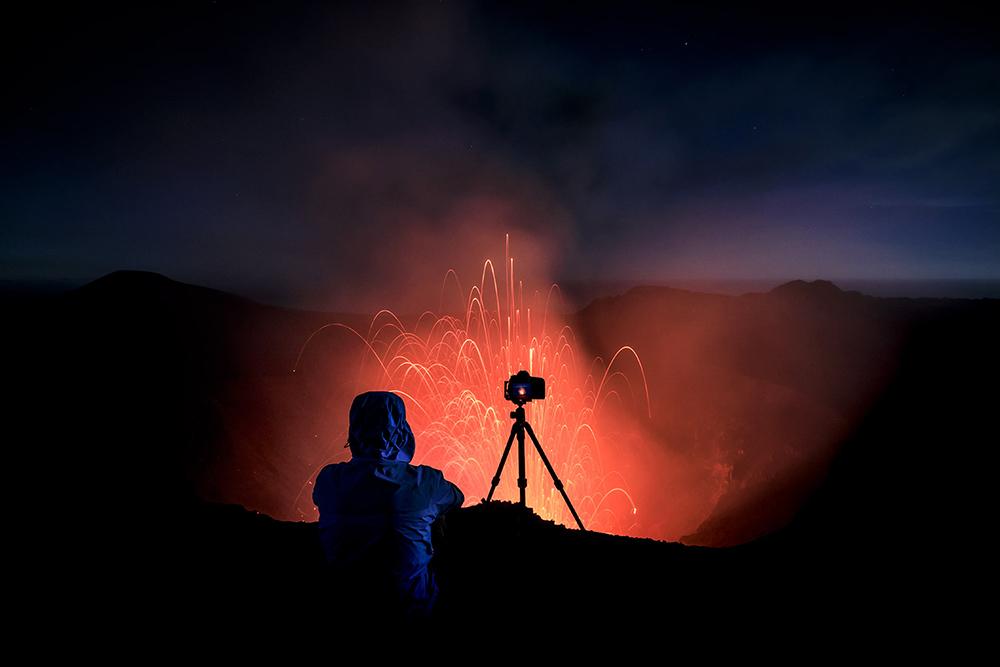 Lava photography can be a lot of fun, and allows you to take photos that most other photographers don't have. But never forget that lava is extremely dangerous, so above all, be safe!
Learn More
To learn more about photographing lava, check out my video course Vanuatu: Into the Heart of Yasur Volcano, which is bundled with my short ebook How to Photograph Lava.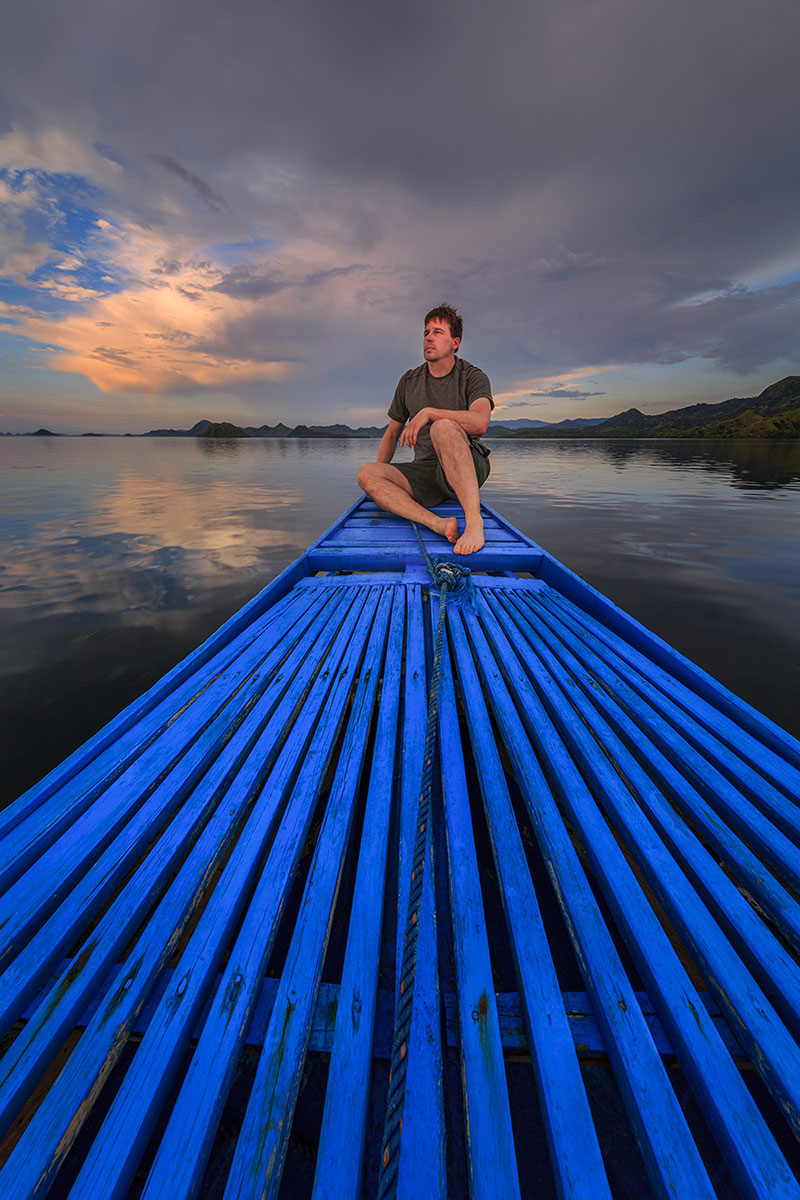 About the author: World-renowned professional photographer and Tamron Image Master Ian Plant is a frequent contributor to a number of leading photo magazines (including Outdoor Photographer, Popular Photography, Landscape Photography, and others). You can see more of his work at www.ianplant.com.
Have something to add to the story? Leave a comment or email editor@outdoorphotographyguide.com.