Thank you to everyone who participated in the Outdoor Photography Guide Wildlife Photo Contest! It's time to announce the winners! We have two honorable mentions, and an official winner.
Honorable Mention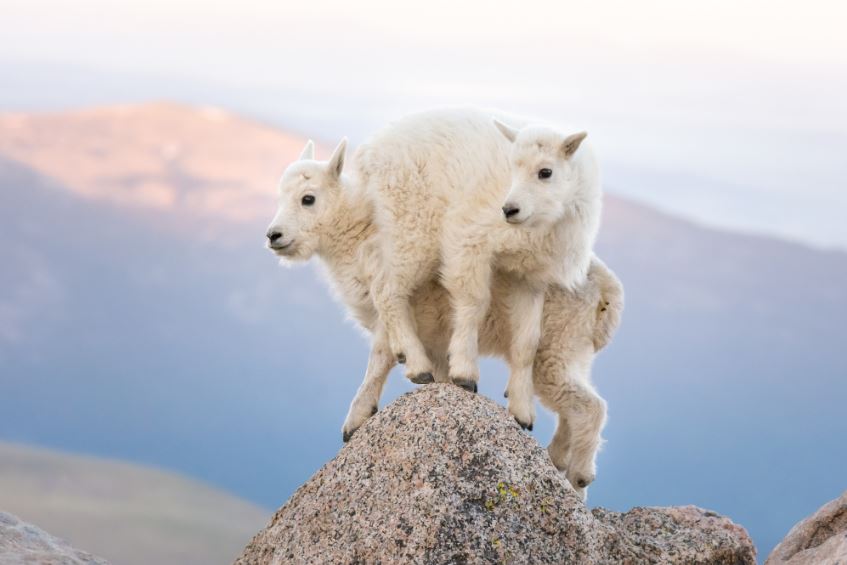 Submitted by emkuchta: Mountain Goat kids on top of a rock on Mount Evans, Colorado, USA.
Wildlife photography should always prominently feature the subject and elicit an emotion. This photo of two young mountain goats awkwardly balancing on a rock elicits humor, something not always seen in wildlife. The entire photograph shows balance. From the subjects balancing on a rock to the composition of stacked mountain ridges in the background, the image is extremely well balanced and eye catching.
Texture also plays a large role in the success of this image. With too much exposure, the texture would be muted. However, with the exposure used, you can easily see and feel the texture occurring in the two goats as well as the rock they are standing on.
Honorable Mention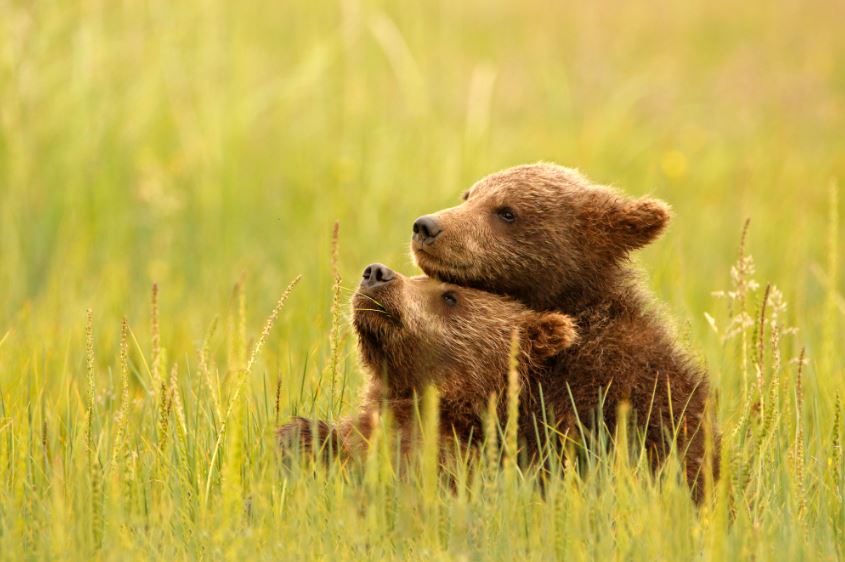 Submitted by momentsbyheathernicole: After a long summer day filled with running, playing, and wrestling, these two coastal brown bear cubs took a short break to enjoy a moment of peace and friendship.
Wildlife photography is extra stunning when the photo places the viewer in the scene. This image does a great job of that. The perspective used along with the blurred grasses make you feel like you're barely peeking over the grass to catch a glimpse of these two bears.
Capturing great moments is always extra special for wildlife photography. It's not every day that you see bears sharing a moment like this. The opportunity that was captured in this photo is once in a lifetime for most people.
Official Winner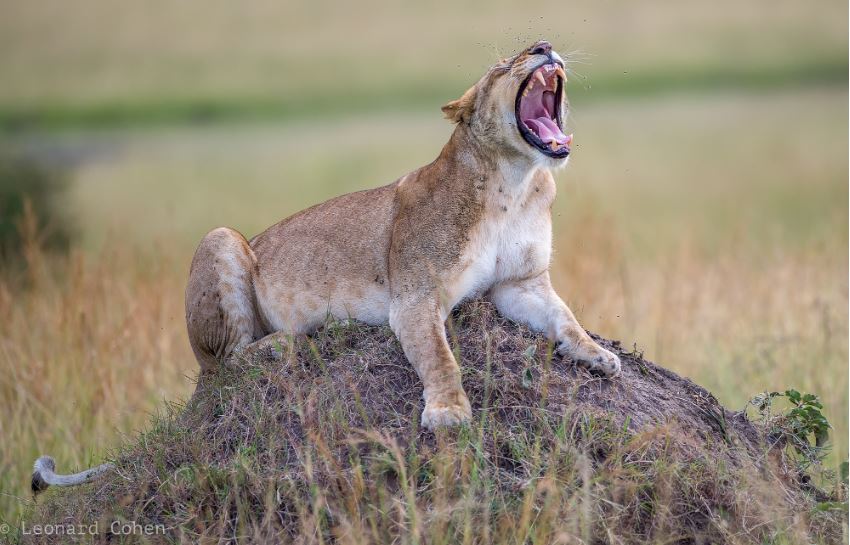 Submitted by lencohen: Lioness Yawning – Masai Mara
This photograph of a lion has everything you would want in a wildlife photo. It has mood, great composition, great light, and elicits emotion. Not only is the lion prominently filling the frame but is done so very well by placing it in front of a solid green and brown blurred background. This helps the subject stand out more in the photo.
One of the most difficult things about wildlife photography is filling the frame with the subject while also creating flow. While the lion is filling the frame, there is also just enough space on the right side of the frame to create flow so that your viewer doesn't feel stuck and continues to explore the photograph. Well done!
Thanks to all who participated! Keep an eye out for our next photography challenge!