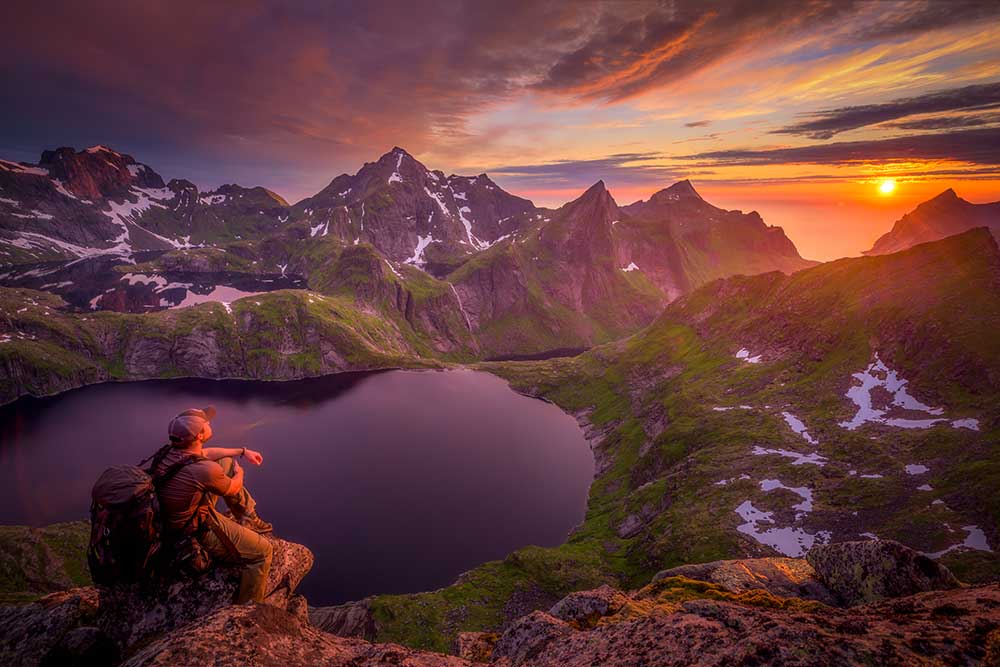 One of the most challenging aspects of photography is learning to be creative and see creatively. It's easy to believe that some people are born with natural ability and many of us assume that we just don't have it. However, this is not an excuse not to aim for a high level of achievement.
I've always told my students that photography, or any art for that matter, is NOT about natural talent. Nobody is born with the creative eye. No artist stumbled on their craft by accident. We all start off as beginners and we all go through the challenges of making it to the next level. Once we acknowledge that we are not limited by our natural born abilities – we can shift focus to our desire to learn and unlock our creative potential. There is no single formula to being creative or to create great images, but here are a few ideas that helped me along the way.
Pretend You Are an Artist
Many of us don't consider ourselves artists or artistic, but the next best thing is to simply pretend that we are. Ask yourself in any given situation what an artist would do. I remember doing this exact thing when I first got into photography. I would see an old bike leaning up against the fence, and instead of simply pulling out my camera and taking a photo – I would try to imagine other images or paintings of similar subjects. What made them unique? What made them work? What about them inspire me? Pretend you are that artist and then approach the subject with complete awareness of every aspect. What angles do you have to work with? What textures, what colors, what backgrounds?
Since you are pretending to be an artist, it is now your job to move around. Get low or get high, move left or right and try to create something artistic in the way you think an artist would. Every single subject I would shoot, I would imagine myself as a great artist and try to do what I thought they would do. Of course, most of the time I failed horribly. But this mental exercise was incredibly beneficial to unlocking my creativity.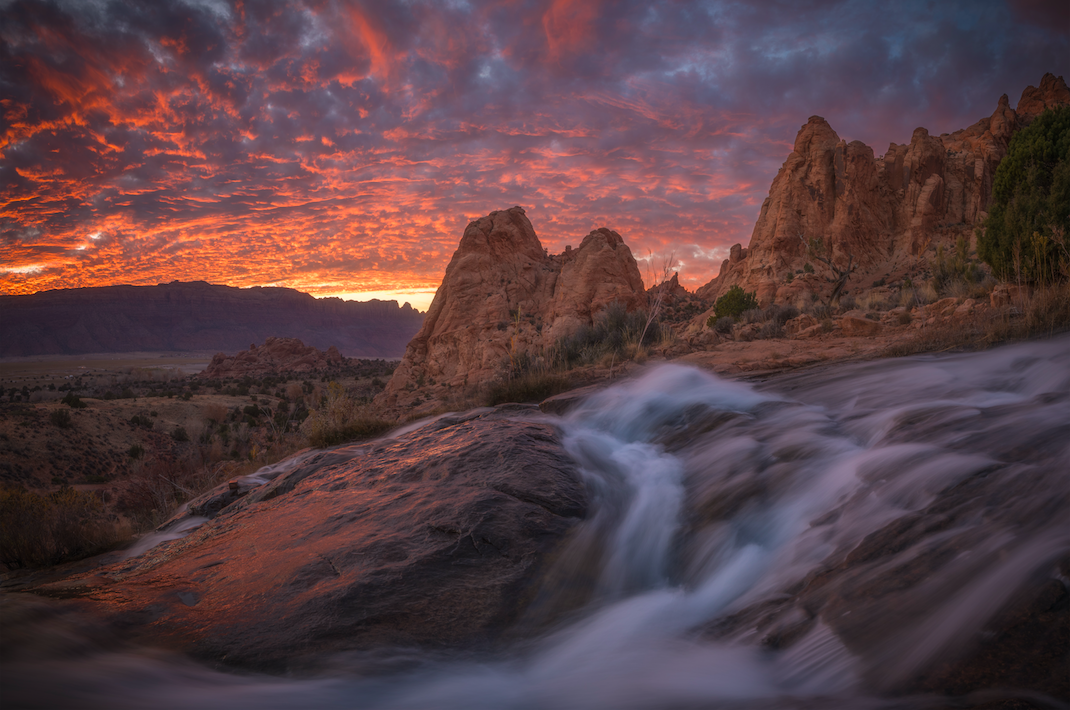 Camera as a Paintbrush
Photography is a strange medium. I feel that it is almost the reverse of traditional artistic mediums like drawing or painting. Instead of using a tool, like a brush, to lay your ideas down on paper or canvas, we are changing our position relative to our subject, to essentially draw or paint, by moving the camera. Imagine turning your camera or cell phone to live view mode where you can see the subject on the screen. Anywhere you are, simply spin in a circle and watch the world recompose itself on your screen. By turning or moving up and down – you are constantly "re-painting" the image you are creating.
Now imagine walking through the world with an ever-changing screen in front of you. Wherever you decide to stop and push the button is your artwork. Choosing the exact spot, exact angle, exact time of day and even the exact settings used – determines what this artwork becomes and how effective it is when it comes to moving a viewer. As photographers, the absolute most important thing we can do is be incredibly aware of where we are standing and how we change our position both in space and time to put something meaningful in front of our lens.
Look Closer
I always tell my students that you have a higher chance of creating better art if you were to take photos while locked in your bathroom than you would in a national park. In your bathroom, you are forced to be 100% present and aware and all your energy is going towards being artistic. In a national park, most people get overwhelmed by the beauty and forget to be artistic at all. If you can combine them both (an incredibly beautiful scene and 100% awareness and focus on being creative), you have the potential to create something truly great. The trick here is to force yourself to be just as creative in a beautiful place as you would be in your bathroom.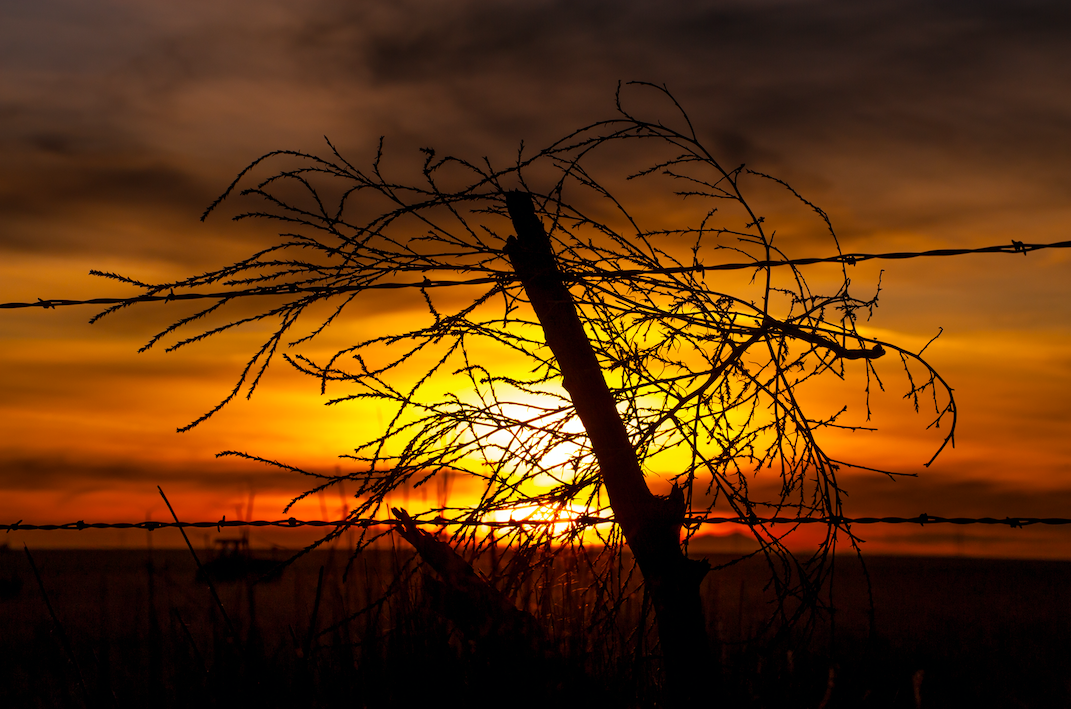 Also, keep in mind that you don't necessarily have to go to the most beautiful places to make great art. In fact, you are often better off focusing on a small area where you have the opportunity to look closer. I took some of my favorite images while living in Southeast Colorado, two hours from the mountains and surrounded by open plains. I was constantly amazed at what I would see while out shooting during a thunderstorm or great sunset. Scenes I would normally drive past during bad light or without complete focus would often become an incredible subject. But with the right conditions and level of awareness, even a simple fence post or temple weed can become a great subject.

Learn the Rules and Break Them
Just because an idea is out there and even if many people are sharing it, that does not mean it is correct. Information tends to get passed around online from person to person with the goal of sharing content versus providing original thoughts. Always feel free to do your own thing and never let yourself be put in a box. Listen to other's ideas, mesh everything you hear together and then make it your own — allowing you to have your own unique creative vision.
Pursue What Inspires You
Surround yourself with inspiring art and people. You can join a photo club or take a photography workshop as ways to discover new ideas. Spending as much time as you can looking at great art and studying what makes for powerful imagery in multiple mediums can also be extremely beneficial. This can mean analyzing photos from your favorite photographers or reading books on creating art for painters.
Don't Just Buy Expensive Camera Gear
Do it, don't just shop for it. Don't just buy an expensive camera. Great gear does make a difference in terms of technical quality, durability, ease of use and other factors – but creating a powerful, creative image is all about hard work. If you're willing to put in the effort, the rest will follow. My advice is to shoot with the best gear you can afford and definitely make sure you spend time researching and finding the best gear for your needs. But once you've done that and have the gear, make sure that almost all your focus is on creating art.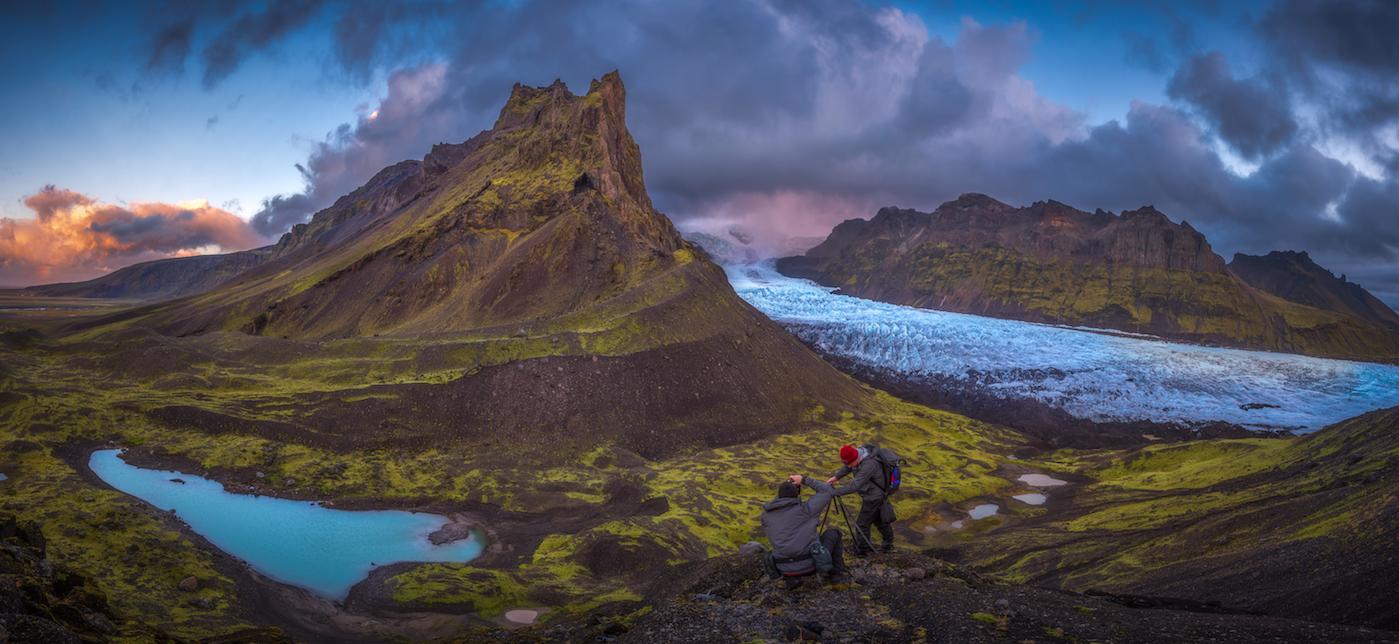 One thing that I have noticed after years of teaching is how many people fall into the category of "focusing on the gear" much more than enjoying photography. So often, I'll have students that know every single thing about every camera ever made, that have basically zero ability to actually create an amazing photograph. Alternatively, I have other students who don't seem to care about gear at all and are only interested in taking pictures. I doubt it will surprise anyone to learn that that latter creates infinitely better images. While there is nothing wrong with being interested in camera gear (and again, shooting with good gear is important), make sure you also spend time and get enjoyment out of using it.
All that said, the most important thing you can do is to get out and shoot. It doesn't matter where you live, where you work or how little time you have. Anytime you are out shooting you are getting more comfortable with your gear – so you don't have to think about it the next time conditions are perfect (and timing is everything). Not to mention, each time you shoot, you are flexing your creative muscles and keeping your mind open to possibilities. So, whenever you do find yourself in a beautiful place that you truly connect with, you'll be in a great position to create something powerful.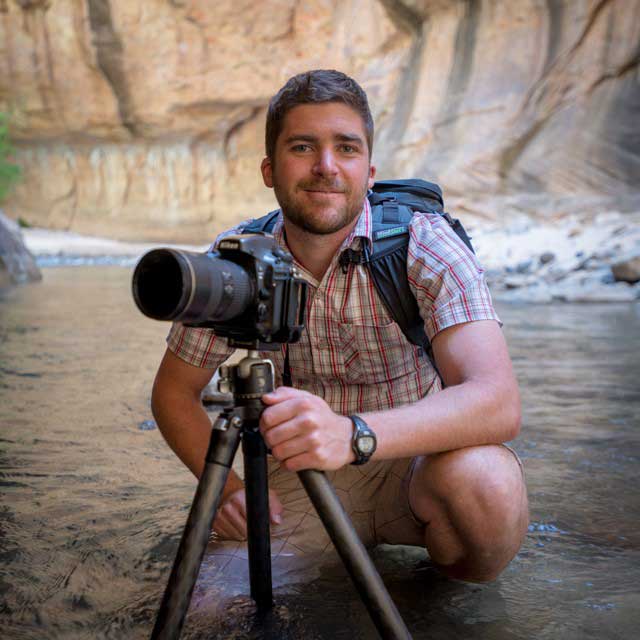 Dan Ballard is a pro travel and landscape photographer based in Colorado, where you can find him mountain biking, skiing, and seeking out dramatic landscapes (or a combination thereof). His love for photography comes from a love for being outside exploring and traveling around the world looking for a decent image. His latest work is focused on trying out new perspectives and techniques with the drone — challenging himself to create original images in a world where that is getting harder and harder to do. Dan also shares his passion as a workshop instructor, teaching the art of landscape photography across the States and globe. You can view his 2020 workshop schedule here: danballardphotography.com/photography-workshops
Have something to add to the story? Leave a comment or email editor@outdoorphotographyguide.com.