Wow, this Photo Challenge has been great so far, we've seen so many incredible images from participants! Now we've come to one of my favorite assignments: motion. We live in a world that is constantly in motion, but when we take a picture, that motion is frozen in a static two-dimensional representation. Our job is to find ways to creatively add the illusion of energy and motion to our photographs.
I made the photo below at night, using flash to light my subject while a thirty second exposure recorded the moonlit clouds above. I had my subject, a young Maasai man, stand as still as possible during the exposure, using the flash to freeze his features just in case he moved (which, of course, he did, as it is impossible to stand completely still for thirty seconds).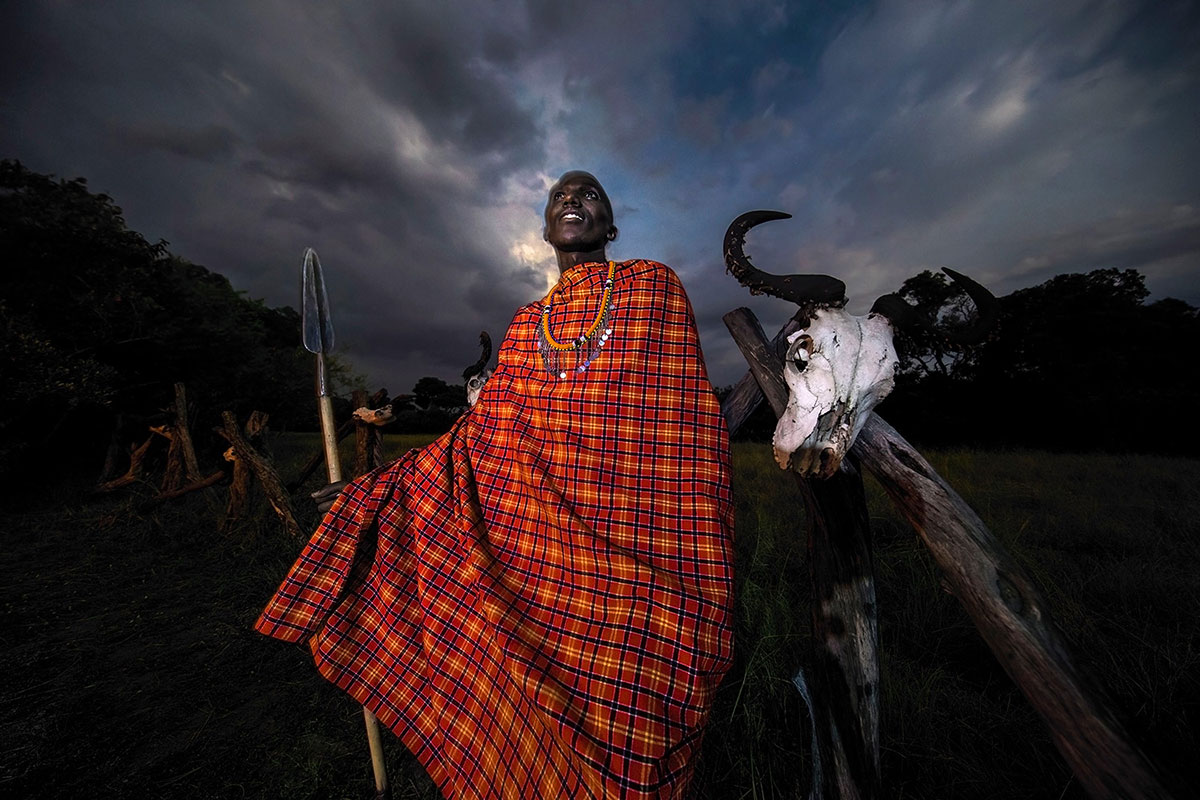 Maasai Mara National Reserve, Kenya. Canon 1DXII, Canon 11-24mm f/4 lens, ISO 1600, f/5.6, 30 seconds.

During the exposure, the moving clouds blurred, adding a moving element to the otherwise static capture. But it was not the motion of the clouds themselves that created the illusion of motion, but rather the compositional shape created by the clouds as they streaked across the sky while moving toward me: the clouds created an attractive pattern of radiating lines pointing to the man, adding considerable visual interest and energy to the photo.

But one can't simply rely on moving elements to create energy, so I spent a considerable amount of time arranging my composition to make the design as dynamic as possible. Everything: the diagonal lines created by the fence posts, the visual relationship created by the placement of the man's head and the wildebeest skull attached to the fence, and even the leaning position of his spear, were all chosen to make the composition more energetic and to complement the radiating pattern formed by the clouds in the sky.

So when working with motion for this week's assignment, think critically about the overall composition of your images.

Good luck!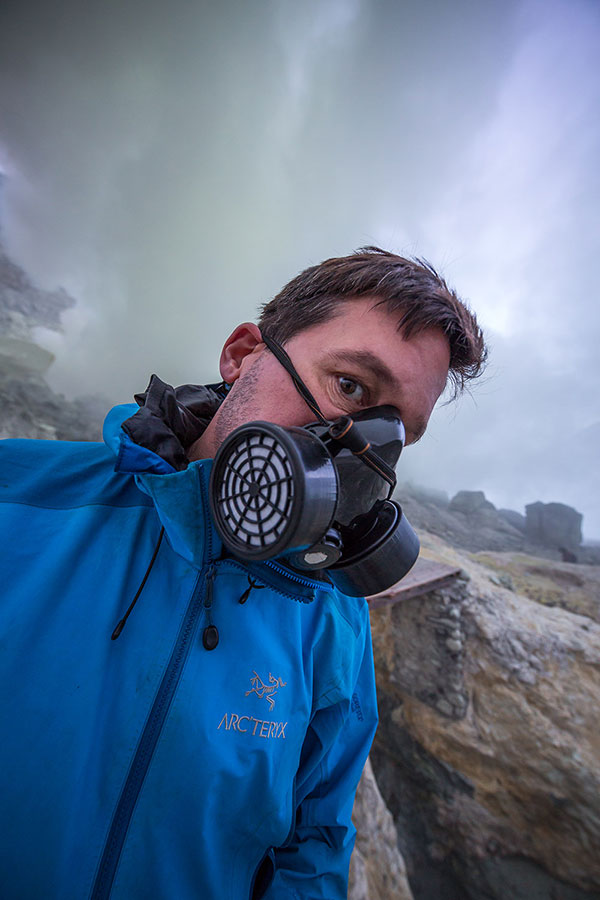 About the author: World-renowned professional photographer and Tamron Image Master Ian Plant is a frequent contributor to several leading photo magazines and the author of numerous books and instructional videos. You can see more of Ian's work at www.ianplant.com.
Have something to add to the story? Leave a comment or email editor@outdoorphotographyguide.com.
No Comments