Hi everyone, this week's assignment for the Outdoor Photography Guide Photo Challenge is something I like to call "Shooting Through." In the meantime, I just wanted to add a few more thoughts on the subject, and share a recent shooting through photo example.
What do I mean by "shooting through?" It is quite simple, really: shooting through means putting something between you and your subject. Doing so adds depth to the photograph, and can make the composition more appealing.
For example, I took this self-portrait recently while inside a sandstone sea cave along the coast of Lake Superior (okay, I guess it should be called a "lake cave," but I'm not in charge of the English language, so "sea cave" it is). Rather than just having a composition featuring me looking out of the cave, I selected a position behind this small circular opening. Because I was really close to the opening with a wide-angle lens, it looks a lot bigger than it really was (to get through the opening, I would have had to crawl), and I look a lot smaller in the background because I was farther away. After setting up the composition, I triggered the shutter button with the camera set to a 10-second delay, then dashed over to my other camera set up on a tripod and assumed an interesting pose (by the way, this photo is also a good example of an "artistic selfie," which is the topic of week 9). By shooting through, I was able to make things more interesting than if I had chosen a straightforward approach.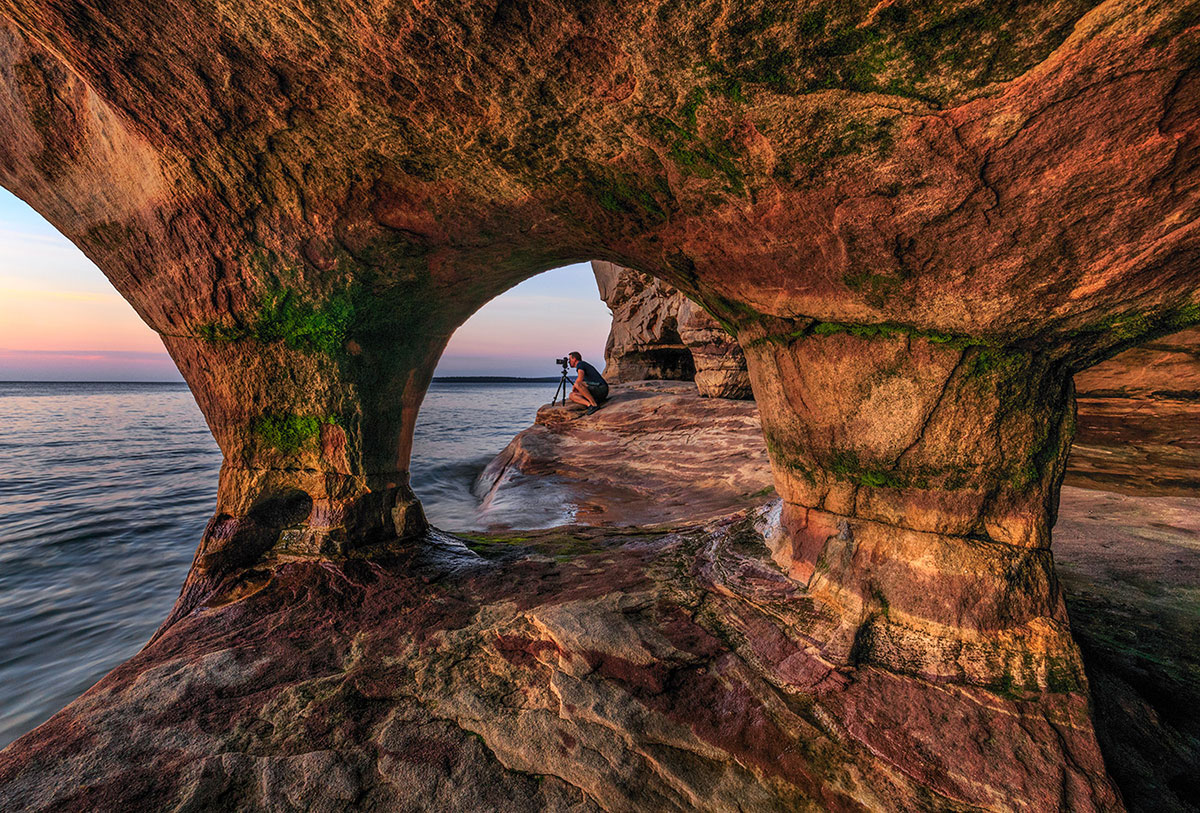 Canon 5DIII, Tamron 15-30mm f/2.8 lens, ISO 800, f/16, 0.8 seconds.
I look forward to seeing your "shooting through" photos in this week's assignment. Good luck!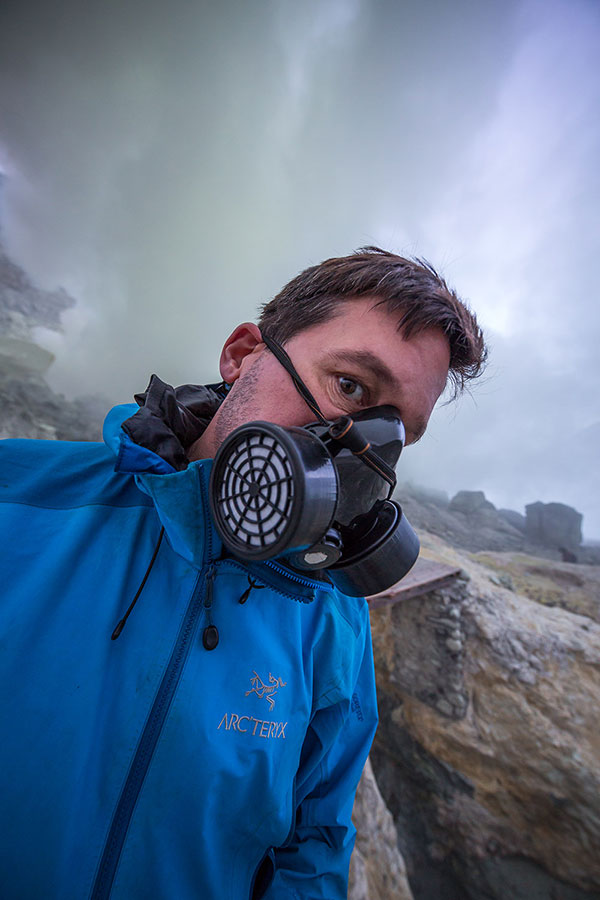 About the author: World-renowned professional photographer and Tamron Image Master Ian Plant is a frequent contributor to several leading photo magazines and the author of numerous books and instructional videos. You can see more of Ian's work at www.ianplant.com.
Have something to add to the story? Leave a comment or email editor@outdoorphotographyguide.com.