Hi everyone! Although the Photo Challenge is approaching the end (we've only got one more week to go!), I'm amazed at the enthusiasm and level of participation from members of the group. It makes it difficult for me to pick some photos to share during the recap—I can't possibly review them all—so as always, the following photos don't represent the "winners," rather, these are just a few that caught my eye.
I can offer one general observation, however, from the photos I have seen: although I saw a lot of images with bokeh in them, I didn't see many that used bokeh as a dominant creative element. So the photos I've included in this recap are ones that exemplify the spirit of this challenge, and that have used bokeh as a primary artistic device. Here are some of my favorites.
This week's best shots
Berger Canon (from Slovakia!) submitted this lovely photo, which is really more about the bokeh than anything else. He included something tangible for the viewer to grab onto, but the rest of the composition is entirely made up of a pattern of out of focus lights. I love it!
This next photo by Alyce Bender demonstrates flawless execution of a traditional use of bokeh. She surrounded her main subject by a generous swath of completely blurred color. A very shallow depth of field is necessary for a shot like this, the result of being very close to her subject and using a wide-open aperture.
Another photo by Berger Canon caught my eye. Here, he combines bokeh with a wonderful high-key exposure effect. I really like how everything is bright, warm, and colorful. The out of focus areas nicely enhance the overall effect.
Liviu Ivănescu submitted this colorful and expressive photo of splashing water. I love how everything in this shot is a bit out of focus, giving this a playful, impressionistic look.
James Brown got creative with narrow depth of field, transforming something mundane into a beautiful, artistic photograph. I'm curious as to how he achieved this effect: was it a tilt-shift lens? Inquiring minds want to know…
Andrea Torselli submitted this wonderfully abstract photo. The bokeh formed by drops of water on the lens, made colorful by the background lights, become the main theme of the image. I love how creatively this photo turns what is basically "nothing" into something wonderful and artistic.
The specular highlights in this photo by Daryl Gilbert are muscular, and when combined with the black chess pieces, the result is graphic and dramatic. This photo screams bokeh!
Susan Hay's submission, on the other hand, speaks with a gentler voice, and the use of bokeh here is subtle, although no less effective. The sunstar reflected in the water droplet takes this over the top.
Finally, Paul Dyer gives us a very nice photo full of color and compositional power. I love how the out-of-focus background complements the shapes of the gecko and flowers in the foreground. The overall result is to create several diagonal lines, leading the viewer from lower right to the upper left in the composition. The red/green color combo works really well too!
Well, that's it for Week 8, thanks everyone for participating and sharing your wonderful photos. I'm looking forward to getting a glimpse of the people behind the lens in Week 9: Artistic Selfies!
Make sure to check out the Facebook group to see even more of the wonderful submissions this week.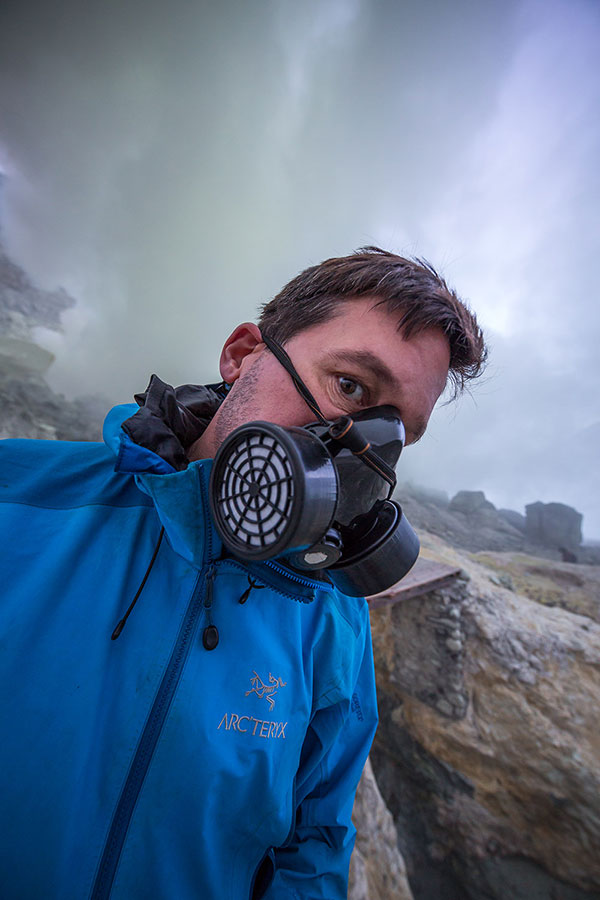 About the author: World-renowned professional photographer and Tamron Image Master Ian Plant is a frequent contributor to several leading photo magazines and the author of numerous books and instructional videos. You can see more of Ian's work at www.ianplant.com.
Have something to add to the story? Leave a comment or email editor@outdoorphotographyguide.com.