So, you're interested in getting serious about taking landscape photos. Is your current digital camera up to the task? Landscape photographs require a digital camera that is capable of capturing lots of detail and working in less than ideal lighting conditions. A full frame DSLR is probably your best camera for landscape photography, but there are several alternatives worth considering that might appeal to you more because of budget or weight concerns. I used a full frame camera for the image below taken in the Nevada desert.
Canon 5DIII, Canon 11-24mm f/4 lens, ISO 100, f/11, ¼ second.
Important Features for Landscape Photography
Advanced predictive autofocus, fast frames per second, and super high ISO performance aren't really necessary for landscape work, so you won't need to buy the same cameras being used by professional sports or wildlife photographers. Since these features tend to drive up camera price considerably, as a landscape photographer, you'll likely be able to save a few bucks. There are some important features however that are useful for landscape work, including the following:
High resolution
You'll want a camera that produces enough resolution for making large reproductions. Sixteen megapixels is sufficient, although twenty or more is better. Top end full frame digital cameras currently offer as many as 50 megapixels (medium format cameras go even higher; see more below).
Live view
This feature allows the photographer to preview composition, focus, and exposure on the camera's LCD screen. Personally, I find live view to be essential to my field workflow.
Raw files
If you want total control over how your images look, you'll need a camera that allows you to shoot raw files. Of course, you'll also have to learn how to process your raw files, but that's an entirely different matter outside the scope of this article.
Dynamic range
The more dynamic range your camera sensor has, the easier it is for you to capture detail in highlight and shadow areas at the same time.

Types of Digital Cameras for Landscape Photography
Keeping this in mind, there are four basic types of digital cameras from which to chose.
Full frame DSLR: the landscape king?
Full frame DSLR ("digital single lens reflex") cameras have a sensor that is the same size as traditional 35mm film (36mm x 24mm). Full frame cameras are typically more expensive than digital cameras with smaller sensors, but offer higher resolution, better noise control, and superior dynamic range performance, making them perfect for capturing fine detail in landscape images. Full frame camera systems also have a wider variety of lenses available for use than any other system. Full frame digital cameras represent an almost ideal compromise between image quality, flexibility of use, and weight, making them the preferred option for most landscape photographers. My primary landscape camera is a full frame DSLR, as it gives me an unparalleled combination of quality and lens variety.
Torres del Paine National Park, Chile. Canon 5DIII, Canon 11-24mm f/4 lens, ISO 100, f/16, 0.5 second.
Crop sensor cameras: light on the wallet – and around your neck.
These cameras have sensors that are smaller than the traditional 35mm full frame cameras, and therefore are cheaper and lighter than their full frame cousins. When lenses are used on a crop sensor camera, their angle of view is altered and the apparent focal length changes. The most common crop factors are 1.5x or 1.6x (these sensors are known as APS-C size). For example, a camera with a 1.5x crop factor and a 24mm lens has the same angle of view as a 36mm lens on a full frame body (24 x 1.5 = 36). Although crop sensor cameras are typically adequate for landscape work, they won't deliver quite the same quality as full frame cameras; image quality, noise control, and dynamic range are typically less than with full frame cameras. As for me, I often carry a crop sensor camera with me, but tend to use it mostly for wildlife photography, where the crop factor is a huge advantage.
Mirrorless cameras: the best of both worlds?
These cameras don't have a mirror (which is an integral part of the design of the traditional DSLR camera), making them smaller and lighter than most DSLRs. As a result, mirrorless cameras don't have traditional viewfinders – instead, these cameras have electronic viewfinders or work exclusively through a feature called live view – which can make composing and focusing difficult in low light. Despite these difficulties, some landscape pros are successfully using high-end mirrorless camera systems, and mirrorless camera features are quickly improving.
Medium format: perfect when photographing from your yacht.
These large DSLRs are based on the old 6×4.5cm film format. Medium format digital cameras offer higher quality than full frame cameras, but are much more expensive (a complete system can cost more than $50,000 for just the camera and a few lenses) and much less versatile, making them less ideal for field work. Lens options and variety are limited for medium format systems, most notably on the wide angle end of the spectrum. The quality differences between medium format and full frame cameras have gotten a lot smaller in recent years; I think it is fair to say that you'll get a lot more bang for your buck with a full frame camera. Buy hey, if you are mega-rich, and you want to make huge prints for your yacht, then go for it!
Conclusion
All things considered, a high end full frame DSLR is likely your best camera for landscape photography. But the truth is that you really can't go wrong if you chose one of the other available systems.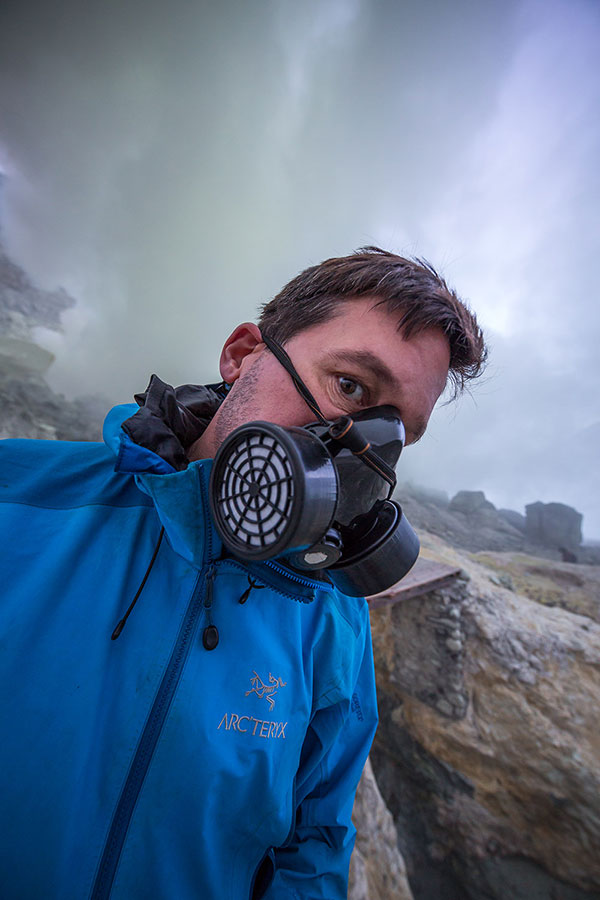 About the author: World-renowned professional photographer and Tamron Image Master Ian Plant is a frequent contributor to a number of leading photo magazines (including Outdoor Photographer, Popular Photography, and others). You can see more of Ian's work at www.ianplant.com.
Have something to add to the story? Leave a comment or email editor@outdoorphotographyguide.com.