I recently spent a week in Hawai'i Volcanoes National Park, located on the Big Island of Hawaii. I had heard that after a long hiatus, lava was once again flowing into the sea, so with a little bit of free time and some frequent flier miles to burn, I decided to head out and do some lava photography!
Early one morning, I hiked out to the lava flow with my friend Bruce Omari, who along with his business partner Tom KualiʻI are the undisputed kings of Hawaii lava photography (seriously, check them out: ExtremeExposure.com). Walking through the lava field in the moonless dark, we were lucky to have clear skies; I made this photo of the ocean entry—were the lava flow meets the sea—as the stars twinkled in the sky above.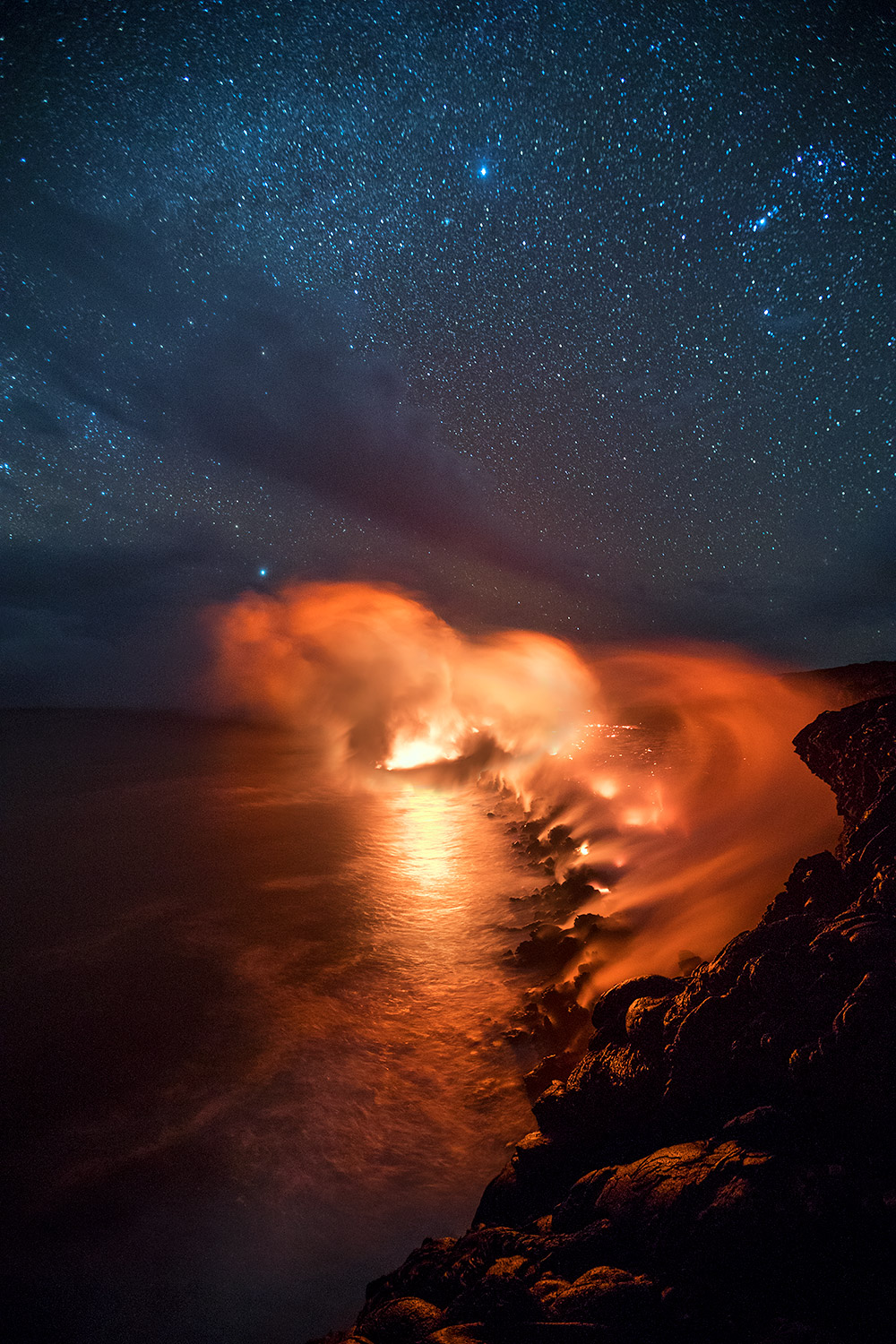 Canon 1DXII, Canon 16-35mm f/2.8 lens, ISO 3200, f/2.8, 30 seconds.
Well, that's about as long as my luck lasted: torrential rain poured almost nonstop for the rest of the week, causing widespread flooding and making it difficult to see anything through the steam resulting from water interacting with hot lava. Also, although the ocean entry was active, there wasn't much lava flowing on the surface during my visit. Nonetheless, I was fascinated by the patterns in the twisted landscape, formed as flowing lava quickly cooled and hardened. So I switched my focus to photographing intimates and abstracts of the incredible shapes in the landscape, heading out whenever the heavy rains paused long enough for me to snap a few shots.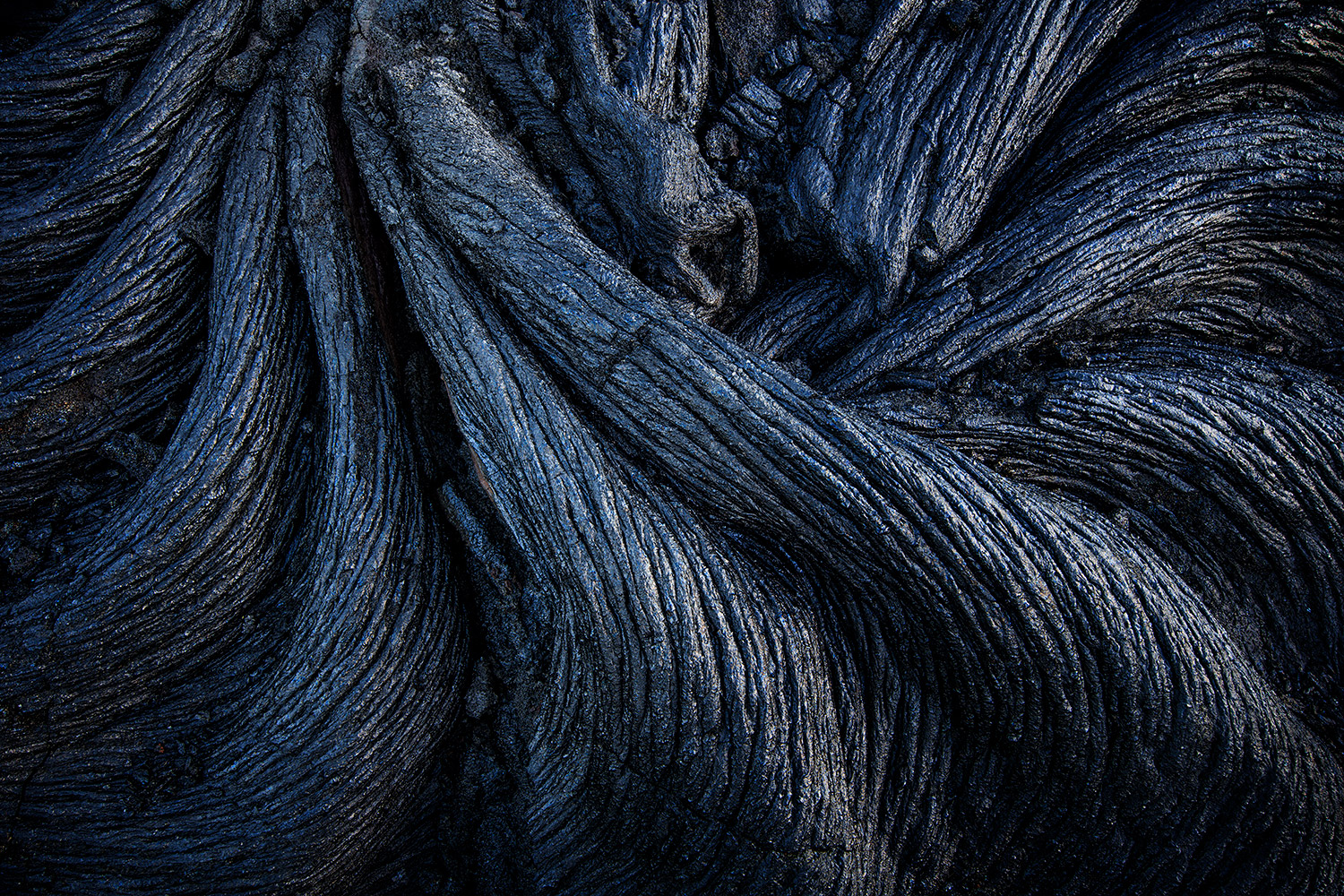 Canon 5DSR, Canon 16-35mm f/2.8 lens, ISO 50, f/8, 2.5 seconds, focus stack blend for enhanced depth of field.
One afternoon, I went out with guide Erik Storm of Kilauea EcoGuides to explore the lava field looking for surface flows. We covered fourteen miles in six hours, scouring what seemed to be the entire field. I strongly encourage anyone wishing to explore the lava field to go with a guide, as they know where any surface flows might be located, and also can steer you clear of hidden dangers. For example, the lava mostly flows underground in lava tubes, which can be unstable, and unwary hikers crossing a fragile tube can break through (you can probably guess the results). Unfortunately, despite Erik's herculean efforts, we couldn't find any surface lava, but I did see some amazing landforms. At sunset, I stopped to take a few quick photos of the smoking landscape, including this one, which is my favorite from the trip. The smoke plume in the background is rising from the ocean entry.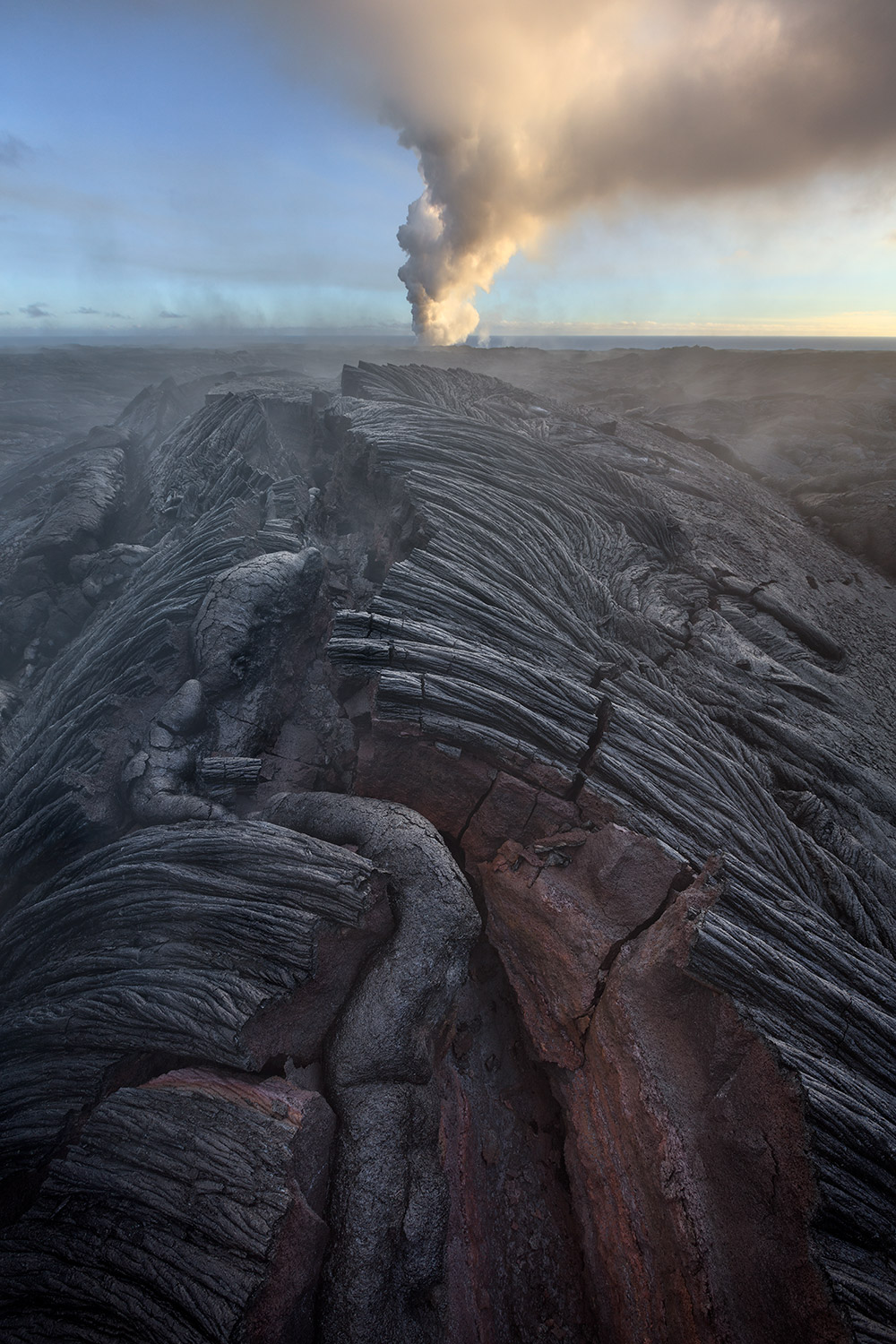 Canon 5DSR, Canon 16-35mm f/2.8 lens, ISO 100, f/11, 0.4 seconds.
A combination of extremely bad weather, and bad luck with timing in between good surface flows, meant I didn't get to take the images I was hoping for, but I still had a great time and made some photos I really like. You can be sure I'll be back to Hawai'i Volcanoes National Park sometime soon. In the meantime, here's a very short video I produced showing some of the volcanic activity at night. Enjoy!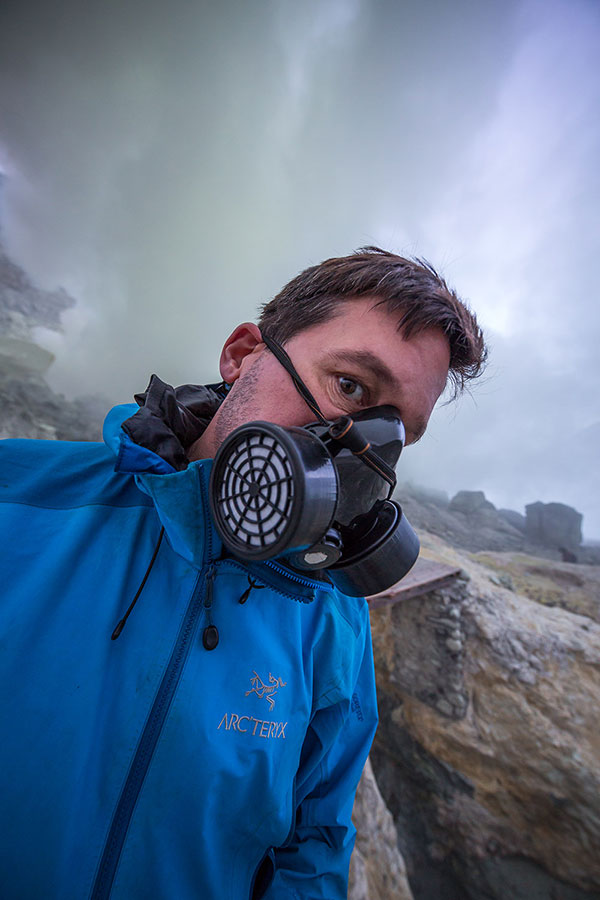 About the author: World-renowned professional photographer and Tamron Image Master Ian Plant is a frequent contributor to a number of leading photo magazines (including Outdoor Photographer, Popular Photography, Landscape Photography, and others). You can see more of his work at www.ianplant.com.
Have something to add to the story? Leave a comment or email editor@outdoorphotographyguide.com.