In August 2015 I visited Zambia, located in southern Africa. Zambia is a beautiful country with stunning scenery and incredible wildlife viewing opportunities. Three of my favorite places I visited were Victoria Falls, Kafue National Park, and Lower Zambezi National Park.
Victoria Falls is one of the greatest attractions in Africa, and one of the most spectacular waterfalls in the world. Located along the Zambezi River, its straddles the border between Zambia and Zimbabwe with a heart-pounding 350-foot drop. Famous explorer David Livingstone was the first European to see Victoria Falls, and he named it in honor of Queen Victoria—but to the locals it was known as Mosi-oa-Tunya, "the smoke that thunders." Victoria Falls is considered the largest falls in the world; although it is neither the tallest nor the widest, its height multiplied by its width results in the world's largest sheet of falling water. The volume of water going over the falls is simply amazing, and watching the sun set behind the spray is truly a remarkable experience.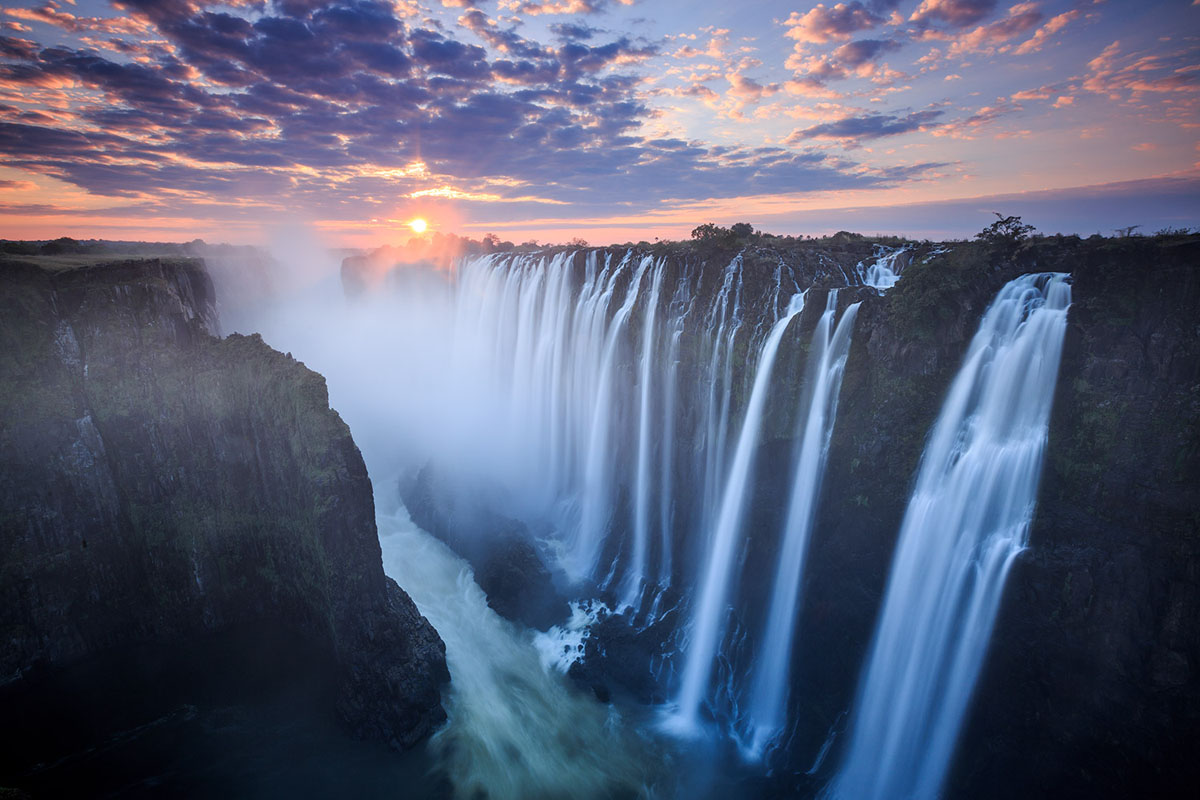 Victoria Falls, Mosi-oa-Tunya National Park, Zambia. Canon 5DIII, Canon 16-35mm f/2.8 lens, polarizer filter, 2-stop reverse graduated neutral density filter, 3-stop neutral density filter, ISO 50, f/14, 3.2 seconds.
Kafue National Park is located in the center of western Zambia, and is the oldest and largest of Zambia's national parks. The park remains sparsely developed and rarely visited, with large tracts of virgin bush. Although game is abundant and diverse in Kafue, some locations have had problems with poaching, which scares the wildlife away from those areas. During my visit to Kafue, I saw plenty of puku and hippos, as well as elephants, waterbuck, impala, and many different bird species. If you don't mind some exploration and adventure, and can handle ravenous tsetse flies that sometimes plague visitors to the park, Kafue offers an authentic and wild African experience.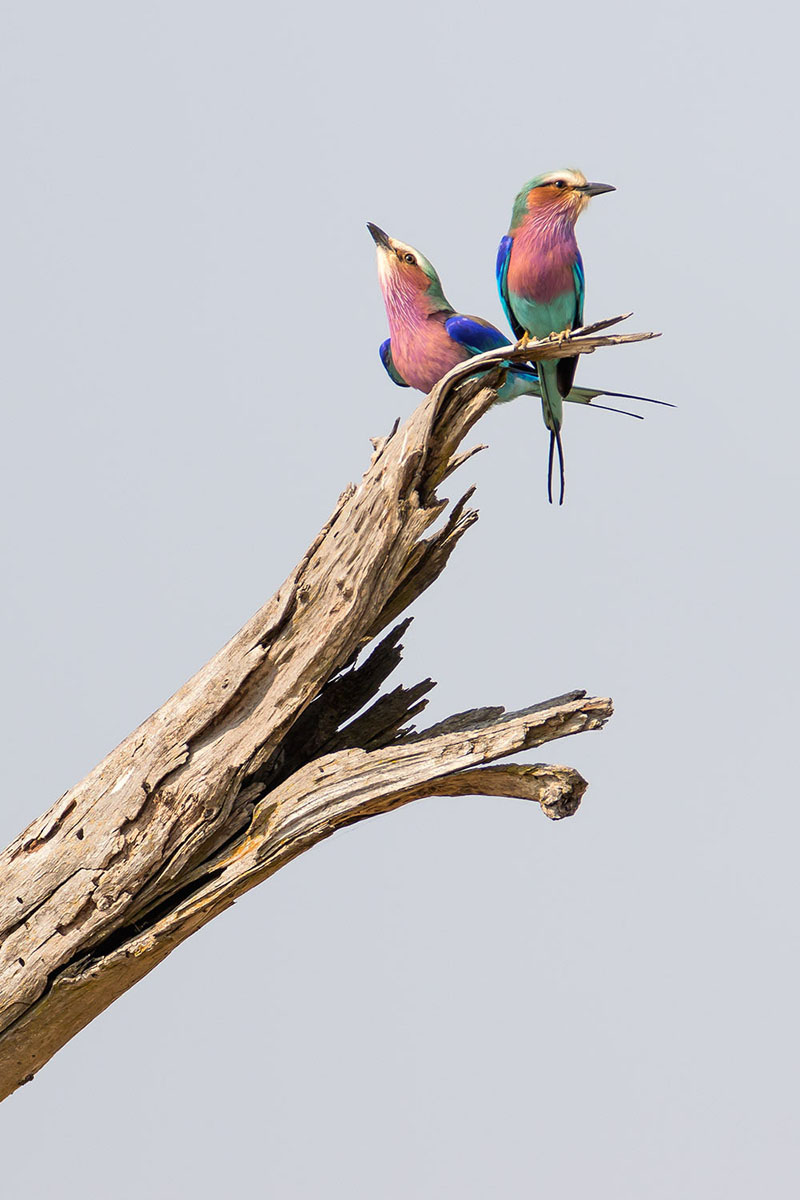 Lilac-breasted rollers, Kafue National Park, Zambia. Canon 7DII, Canon 200-400mm f/4 lens with built-in 1.4x extender, ISO 160, f/6.3, 1/500 second.
Lower Zambezi National Park lies on the north bank of the Zambezi River. The park is relatively undeveloped, and the wildlife is concentrated near the river, allowing for plenty of opportunities to get close to game. Most of the park is heavily forested with winterthorn trees and acacias, creating an interesting backdrop to the abundant wildlife. There you will find large herds of elephant, buffalo, baboons, hippos, crocodiles, waterbuck, impala, lion, and leopard, as well as many other species.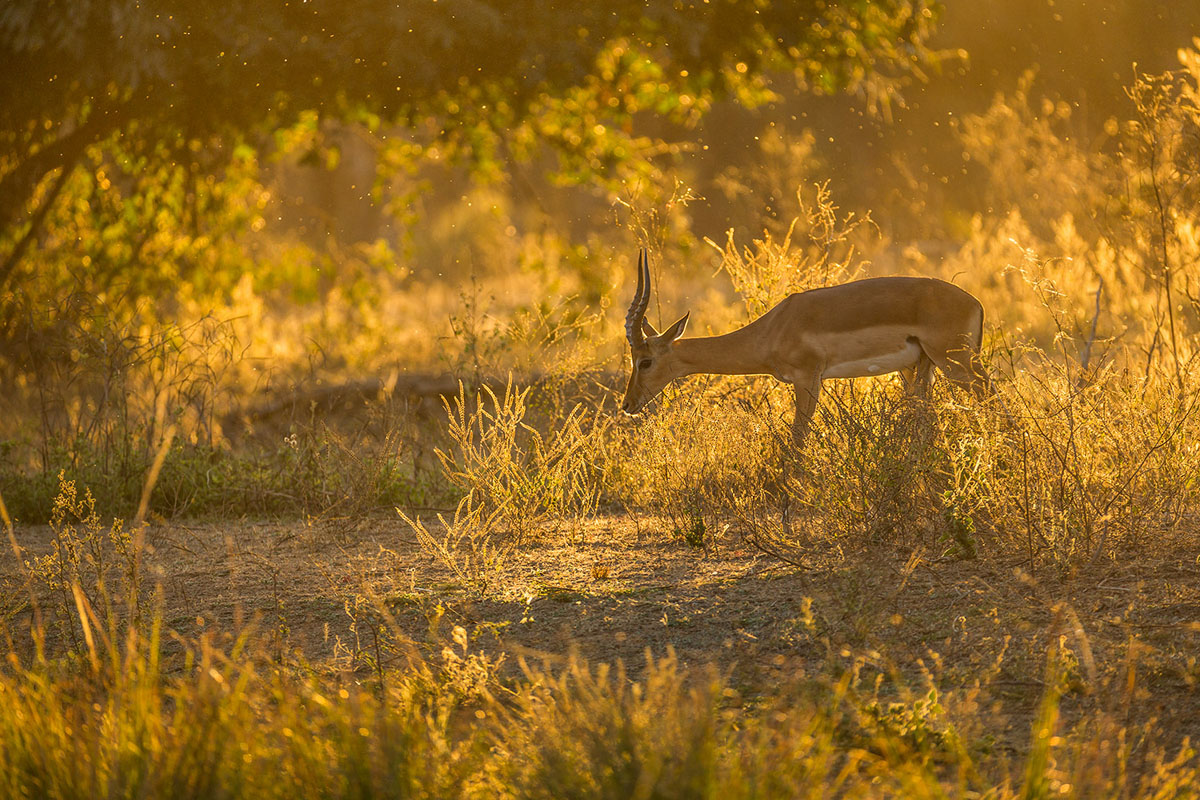 Impala, Lower Zambezi National Park, Zambia. Canon 5DIII, Canon 200-400mm f/4 lens with built-in 1.4x extender, ISO 400, f/6.3, 1/250 second.
You can see more of my Zambia photos on my website at: Dreamscapes – Zambia.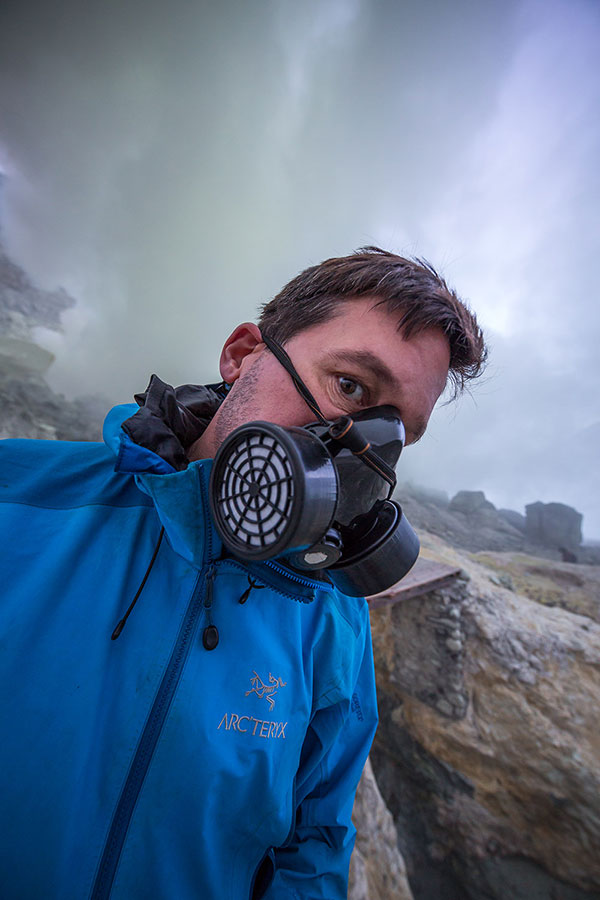 About the author: World-renowned professional photographer and Tamron Image Master Ian Plant is a frequent contributor to several leading photo magazines and the author of numerous books and instructional videos. You can see more of Ian's work at www.ianplant.com.
Have something to add to the story? Leave a comment or email editor@outdoorphotographyguide.com.
One

Response to "Trip Report: Zambia"