Mountain gorillas are elusive, making their homes in the high altitude forested volcanoes of East Africa. In summer 2014, I spent several days photographing mountain gorillas in Rwanda, a beautiful and peaceful country in the heart of gorilla territory. It was an amazing experience I will never forget.
The cornerstone of Rwanda's tourism efforts is Volcanoes National Park, home to the mountain gorilla. Today, the mountain gorilla is critically endangered, with the total population estimated at under 1000 (mostly concentrated in the Virunga Mountains of Rwanda, Uganda, and Congo). Although their numbers are slowly increasing as a result of conservation initiatives, gorillas continue to face major threats from habitat loss and poaching. A burgeoning tourist economy focused on the gorillas is probably their best hope for long term survival.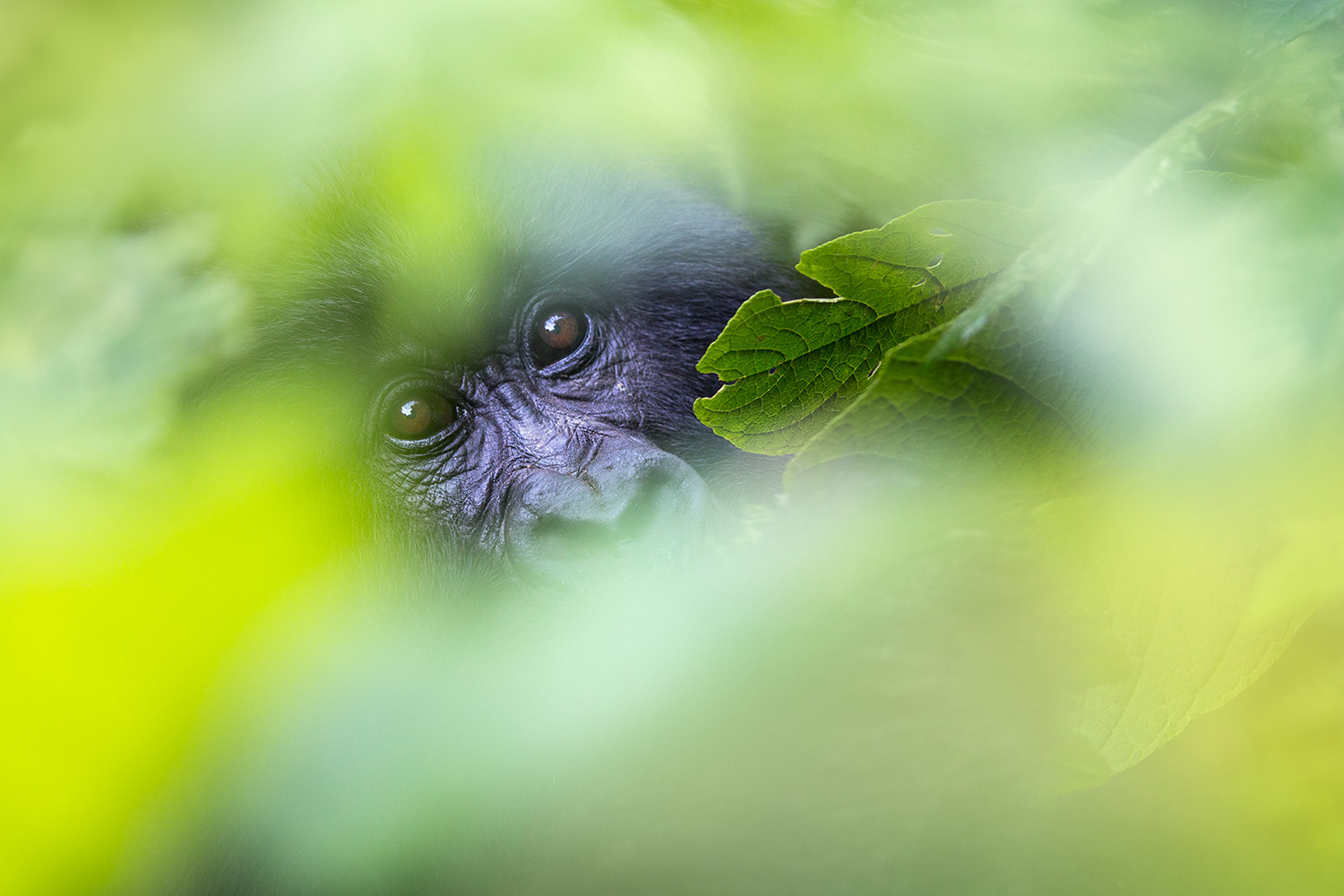 Volcanoes National Park, Rwanda. Canon 70D, Tamron 70-200mm f/2.8 lens, ISO 200, f/2.8, 1/500 second
Gorillas are peaceful and magnificent animals, living in cohesive groups of anywhere between five and thirty individuals (sometimes even more). Sharing 98 percent of their DNA with humans, gorillas are among our closest cousins in the animal kingdom. When looking into the unfathomable depth of their eyes, it is hard not to see us staring back.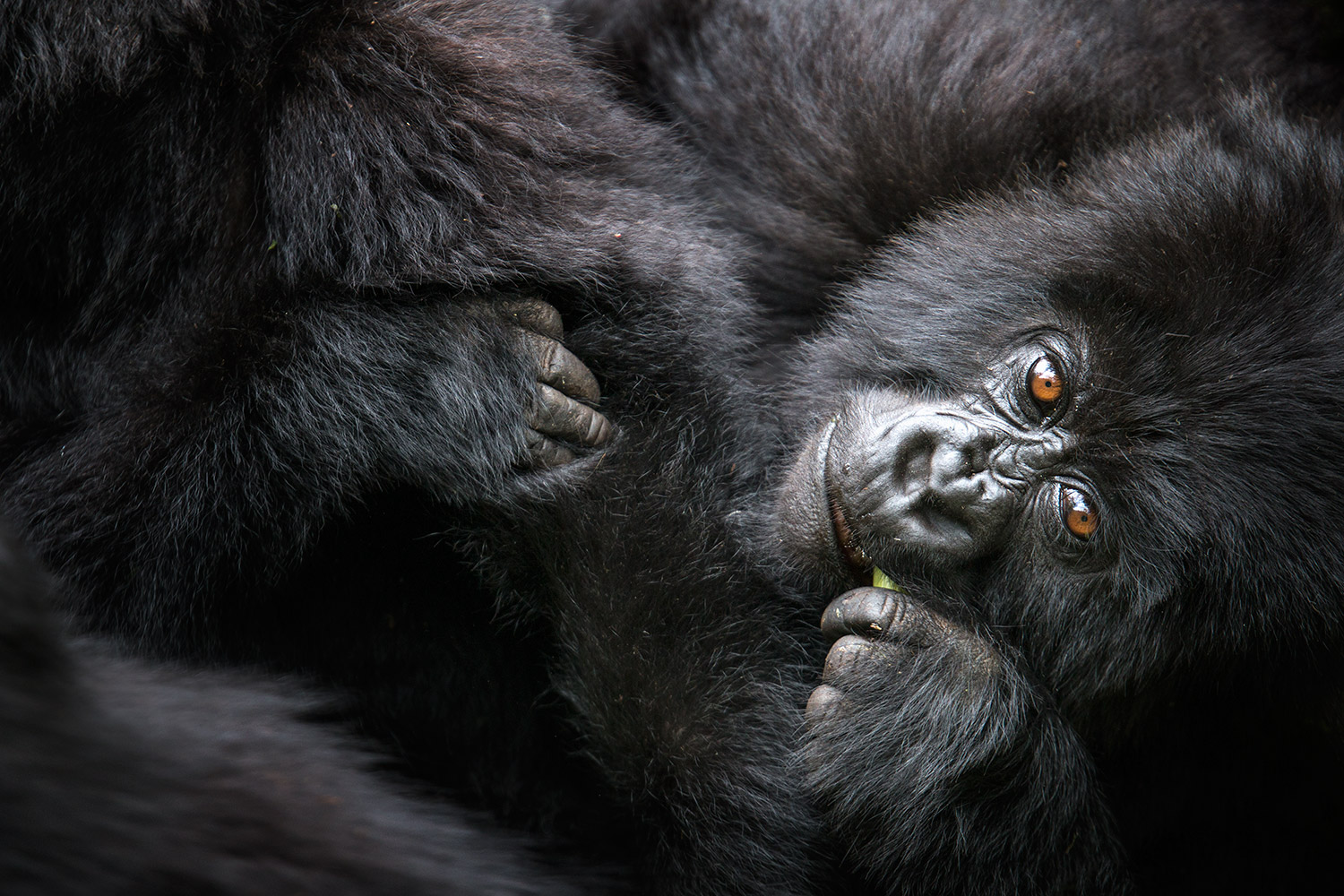 Volcanoes National Park, Rwanda. Canon 70D, Tamron 70-200mm f/2.8 lens, ISO 200, f/3.2, 1/400 second.
Trekking with gorillas is a remarkable experience. Depending on which family group you are assigned to, your trek can be as short as 45 minutes or as long as several hours. The trekking can be very difficult, as it is often steeply uphill at high altitude, through seemingly impenetrable thickets of stinging nettles. The guides and trackers do a great job hacking a path out of the jungle, and porters are available to carry heavy camera equipment. When you find your assigned gorilla group, you are limited to one hour of interaction, which never seems enough time to be among these gentle giants.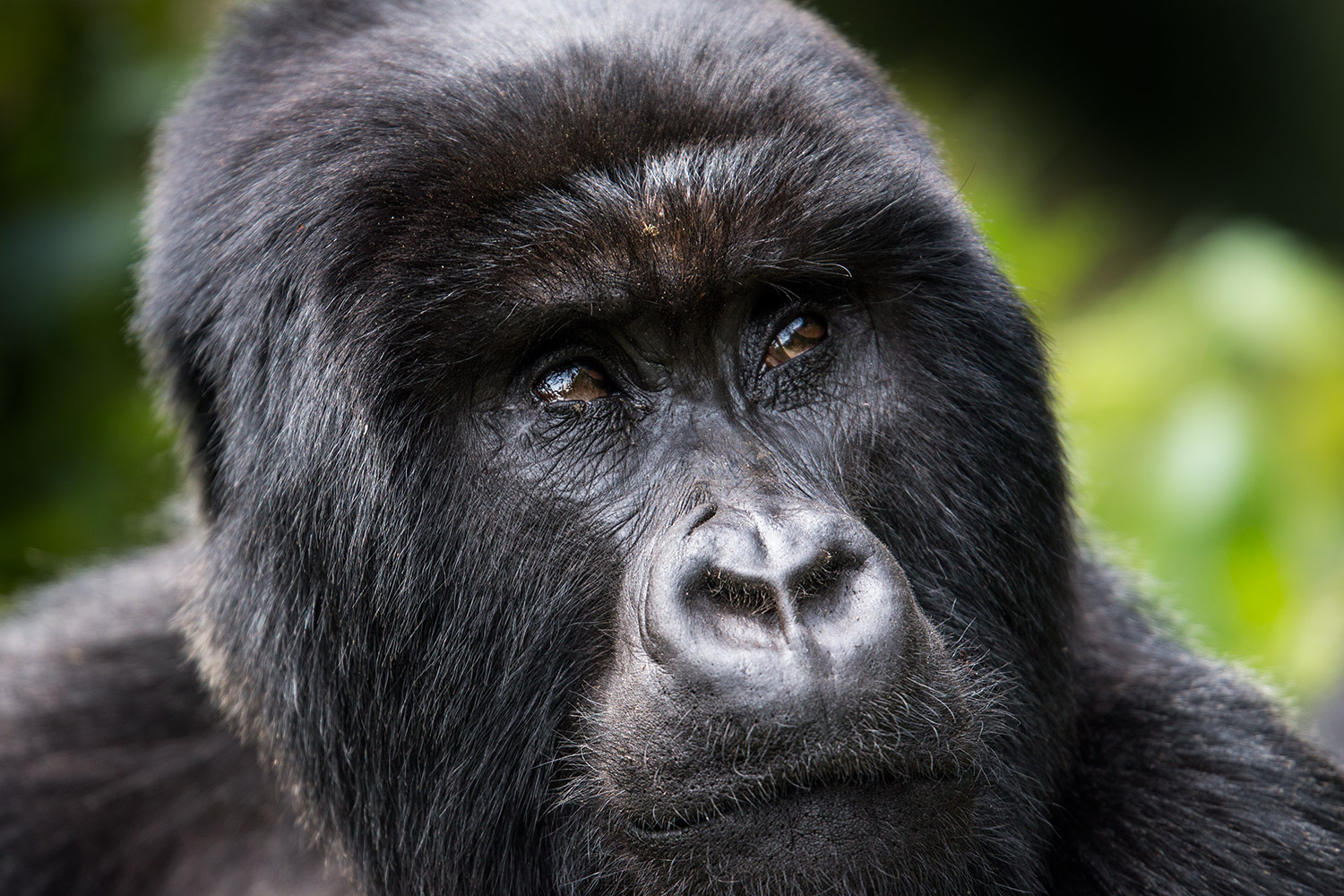 Volcanoes National Park, Rwanda. Canon 70D, Tamron 70-200mm f/2.8 lens, ISO 160, f/2.8, 1/500 second.
It is amazing how close you can get to these wonderful animals, so I found my 70-200mm lens to be sufficient for most of my photography. My tripod was pretty much useless, as the ground was extremely uneven and the gorillas were almost always moving around; using a monopod or handholding your camera is a better option. The light was constantly changing, so I used my camera's auto ISO setting, allowing me to keep my attention focused on my subjects.
To learn more about conservation efforts to protect mountain gorillas, go to the African Wildlife Foundation's website: awf.org. You can see more mountain gorilla photographs on my website: Dreamscapes – Mountain Gorillas.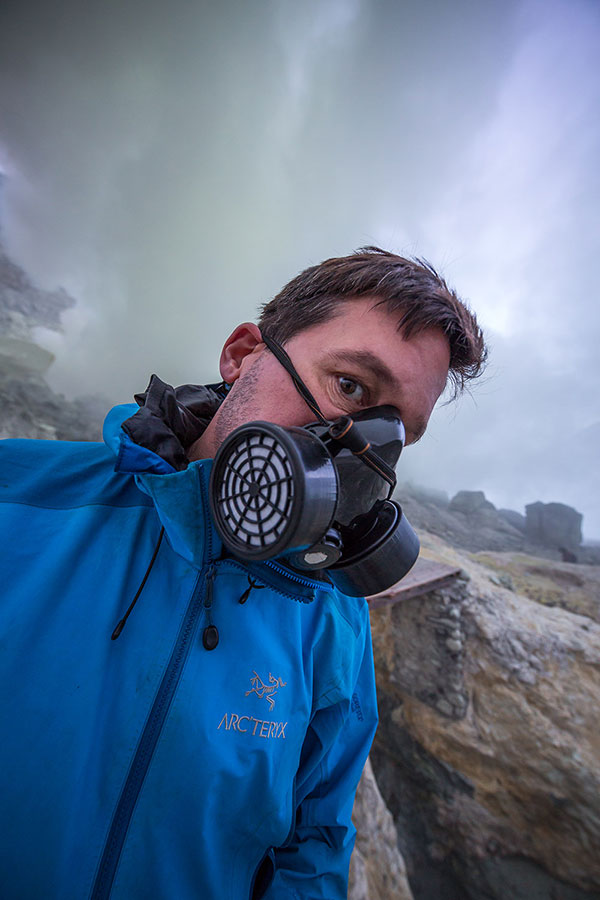 About the author: World-renowned professional photographer and Tamron Image Master Ian Plant is a frequent contributor to several leading photo magazines and the author of numerous books and instructional videos. You can see more of Ian's work at www.ianplant.com.
Have something to add to the story? Leave a comment or email editor@outdoorphotographyguide.com.
33

Responses to "Mountain Gorillas of Rwanda"