Devils Tower is one of America's most famous landscape icons. Location of the alien mothership's landing in the 1977 blockbuster hit movie Close Encounters of the Third Kind, the tower is an igneous intrusion standing tall above the surrounding grasslands, revealed by millennia of erosion. When the magma that formed Devils Tower cooled, it contracted, forming hexagonal columns that give the formation its distinct appearance.
Devils Tower gets photographed a lot, making it a challenge to create a unique photograph. I spent several days there in August 2017, with most of my time dedicated to exploring the area, trying to find a perspective or angle that might have been overlooked by the hordes of photographers that have visited before. One day, I spotted a rainwater pool on top of one of the many thousands of boulders at the base of the Tower (the result of the occasional column collapse). Its position was perfect to capture a reflection of Devils Tower at sunset, when the formation would be bathed in colorful light.
I returned two hours before sunset, prepared to sit on the composition the entire time, just in case any other photographers had seen the pool and had gotten a similar idea. Luckily, no one else did, but a number of photographers did walk past me as I waited for the best light, with hardly a glance in my direction. One photographer spotted me squatting over the rainwater pool, saw what I was doing, and yelled over to me: "you're going to get the best shot of the day!" My excitement grew after I began to experiment with different compositions, and I began to have a feeling that she was right.
Ultimately, I opted for a tight composition of the rainwater pool. I did try several compositions with a wider angle of view, but I was too close to the base of the Tower to get wide enough to effectively include the formation and its reflection at the same time. Besides, clear skies meant that there wouldn't be any clouds at sunset, so I wasn't much interested in including the sky anyway. The teardrop shape of the pool became the focus of my composition; I selected a low camera position (perhaps one foot off the ground) to center the Tower's reflection within the pool.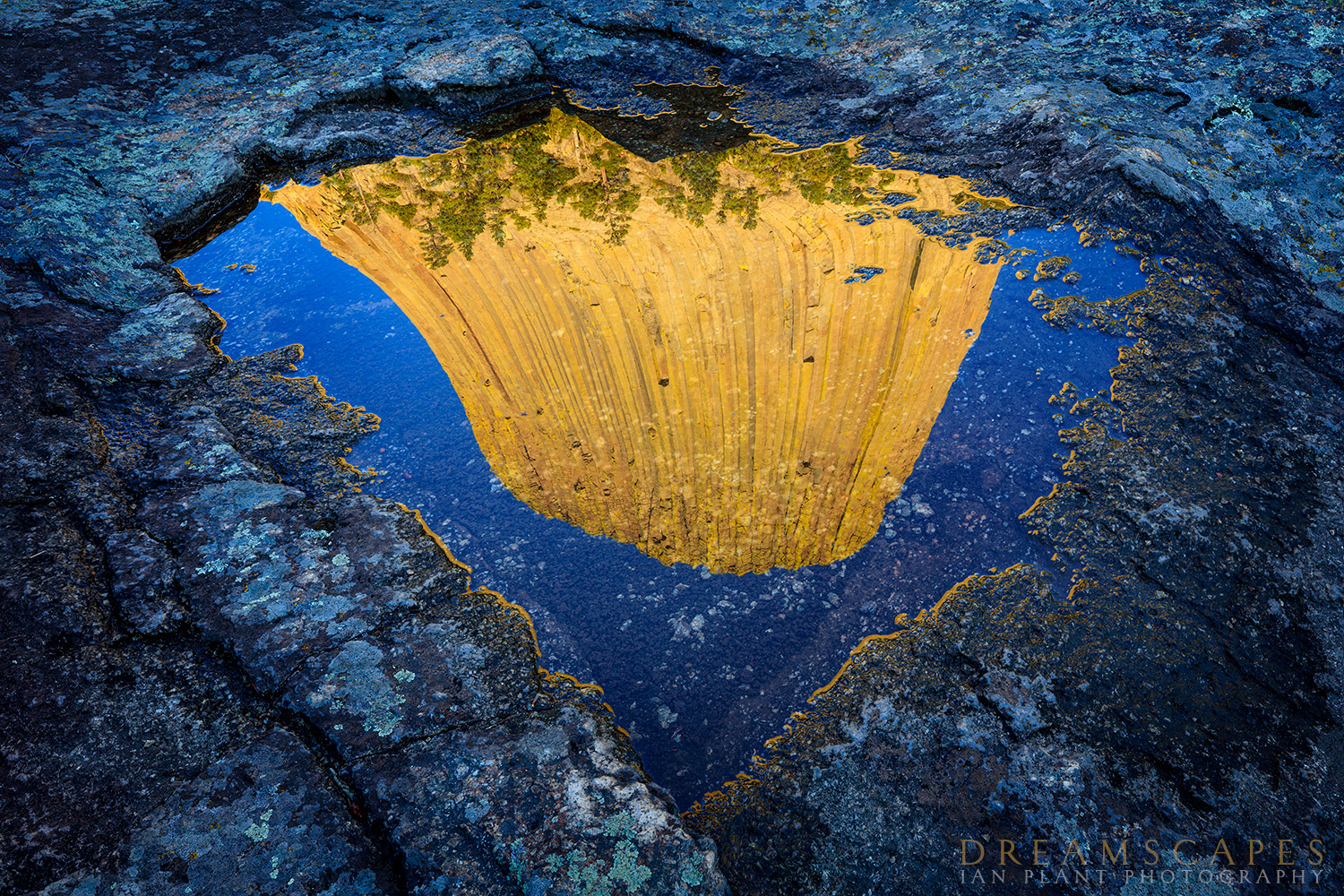 Canon 5DSR, Canon 16-35mm f/2.8 lens, ISO 100, f/8, 1/15 second, focus stack blend for optimized depth of field.
Although I could have used a small aperture to extend depth of field to get sharp focus throughout the image frame, I instead used a wider aperture and focus stack blending. This allowed me to optimize focus and sharpness, creating a sharper image overall than if I had simply used depth of field. If you're interested in learning more about focus stacking and other landscape focusing techniques like this, check out my ebook/video course Focusing for Landscape Photography.
Creating unique images of often-photographed subjects can be a challenge. I'm always on the lookout for ways to approach my subjects in unconventional ways and reflections are a useful arrow in my quiver of creativity. Next time when you're out in the field, challenge yourself to do the same, and make something extraordinary out of the ordinary.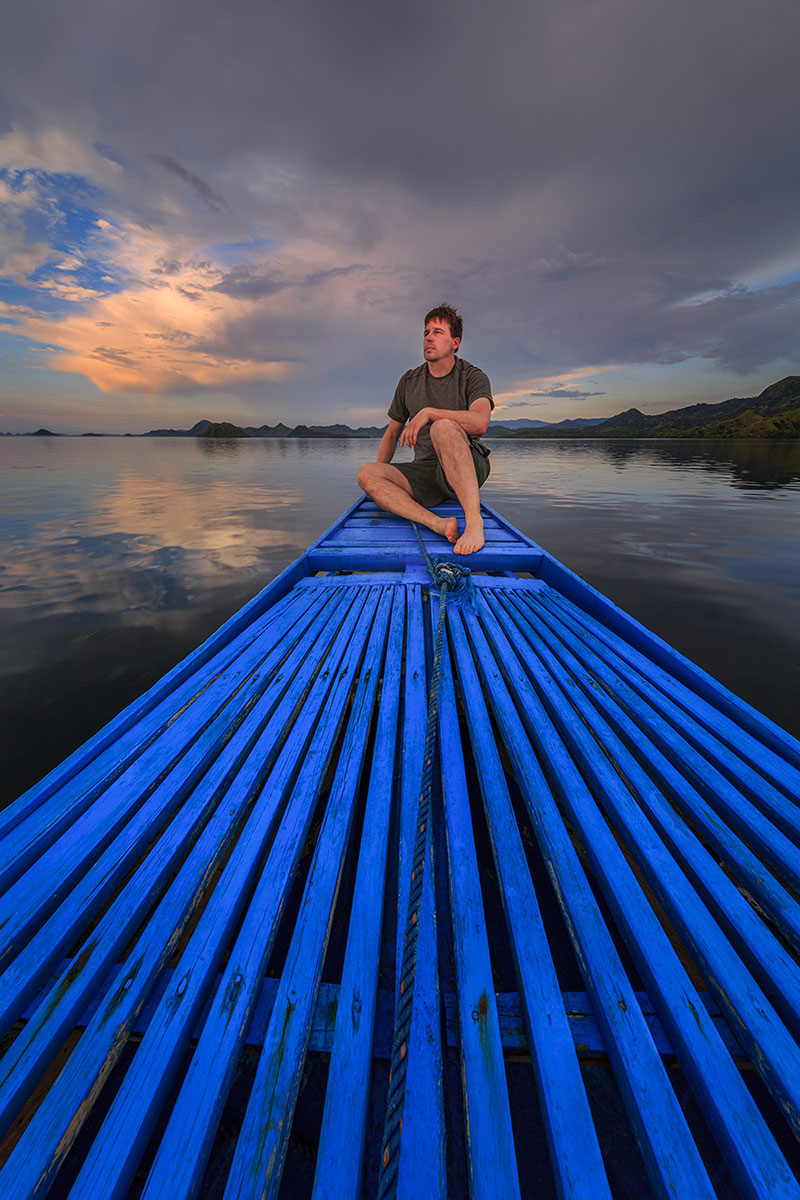 About the author: Managing Editor of Outdoor Photography Guide, world-renowned professional photographer and Tamron Image Master Ian Plant is a frequent contributor to leading photo magazines including Outdoor Photographer, Popular Photography, and Landscape Photography Magazine. You can see more of his work and download his free photography how-to eBook "Essential" at www.ianplant.com.
Have something to add to the story? Leave a comment or email editor@outdoorphotographyguide.com.

6

Responses to "Behind the Shot: Devils Tower"