One of the world's most spectacular and extensive underground caverns and a proposed World Heritage Site, the Sof Omar cave system is an extraordinary natural phenomenon of breathtaking beauty. At almost 10 miles long, it is the longest cave system in Ethiopia, and possibly the largest cave complex in Africa. The Weib River flows through the cave year-round, offering photographers unique opportunities.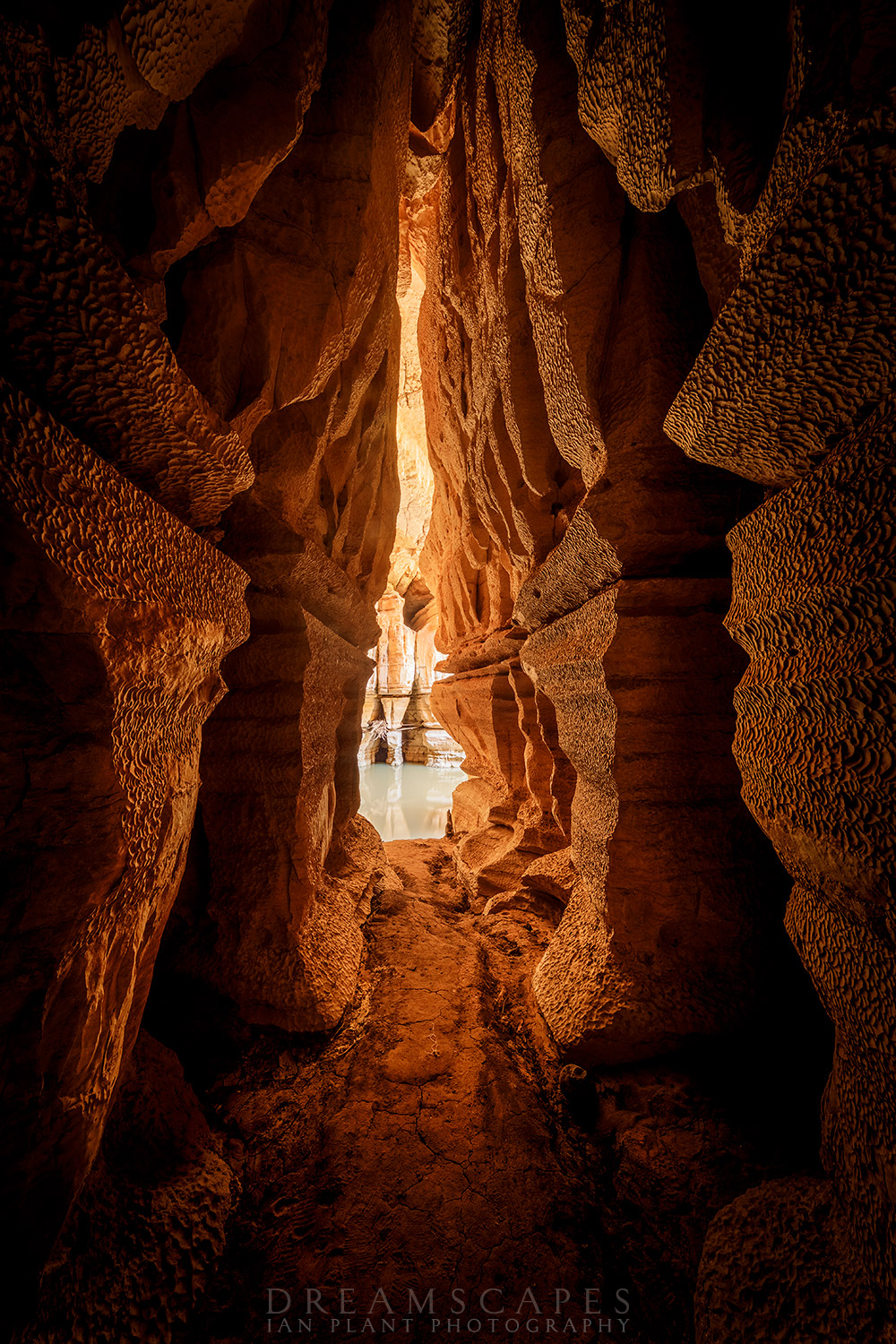 The limestone in Sof Omar cave has been sculpted by centuries of flooding. Canon 5DIV, Canon 11-24mm f/4 lens, ISO 400, f/11, multiple exposure blend for enhanced dynamic range.
The cave was named for Sheikh Sof Omar Ahmed, a Muslim holy man who lived here in the 12th Century. The sheikh and his followers used this natural architectural marvel as a mosque.
The cave's large central hall is known as the "Chamber of Columns," which features colossal limestone pillars, fluted archways, vaulted chambers, flying buttresses, and domes—with a deep river running through it all.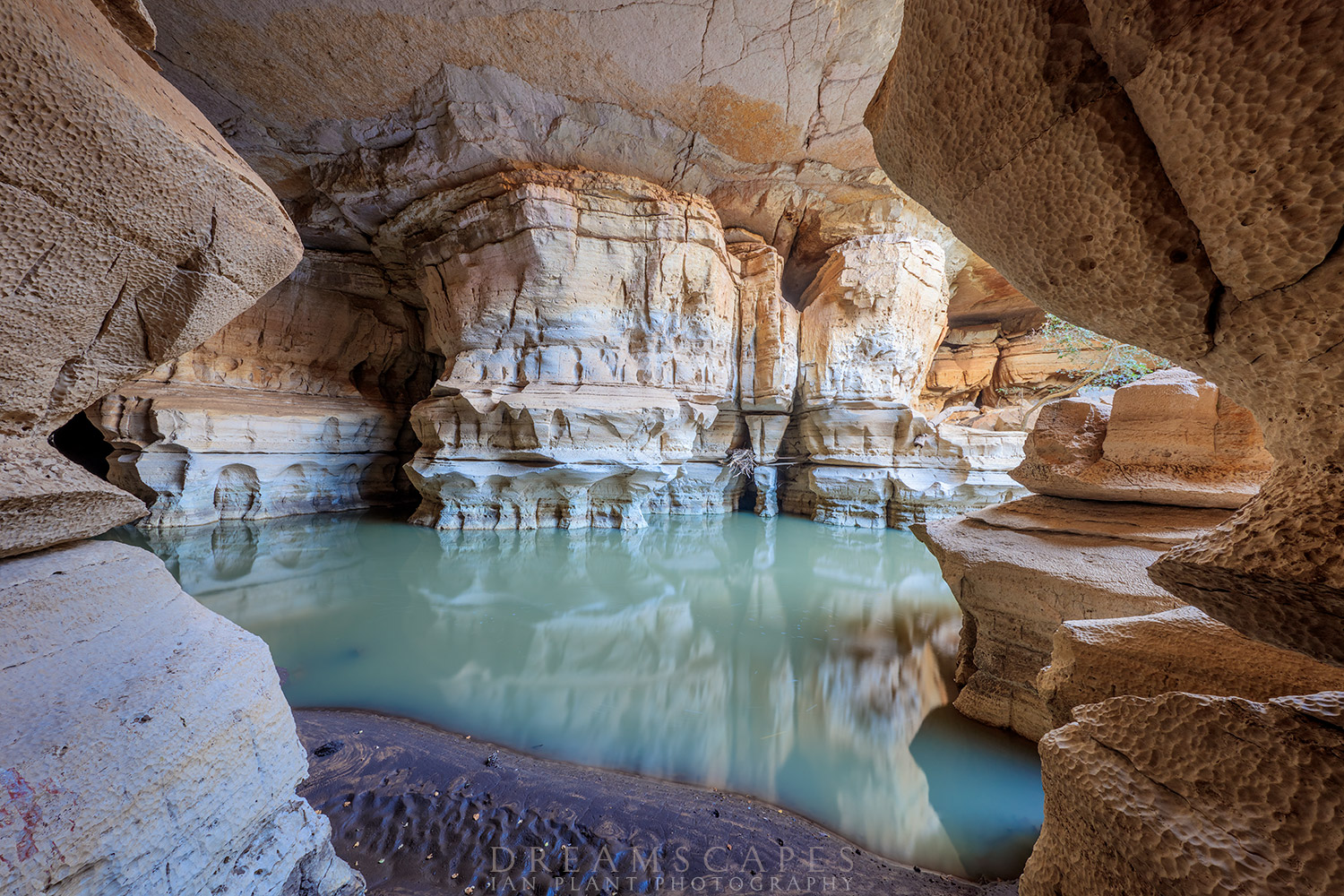 I started off making straightforward photos of the cave interior (like the one above), but quickly looked for more artistic and abstract representations. Canon 5DSR, Canon 11-24mm f/4 lens, ISO 100, f/11, 0.5 seconds.
When the water is low enough, you can explore the cave from end to end, which takes about two hours (from August to October, the water is usually too high to get through, although most of the inside of the cave near the entrance can be visited at any time). When photographing caves, however, I typically find the best photography is near the cave entrance, in the places where there is still some natural light. So, I didn't go in very deep, instead spending several hours photographing the twisted labyrinth of passages found at the beginning of the cave. I looked for interesting passages that would allow me to shoot into the brightest parts of the cave to create a dramatic visual progression of shadow giving way to light.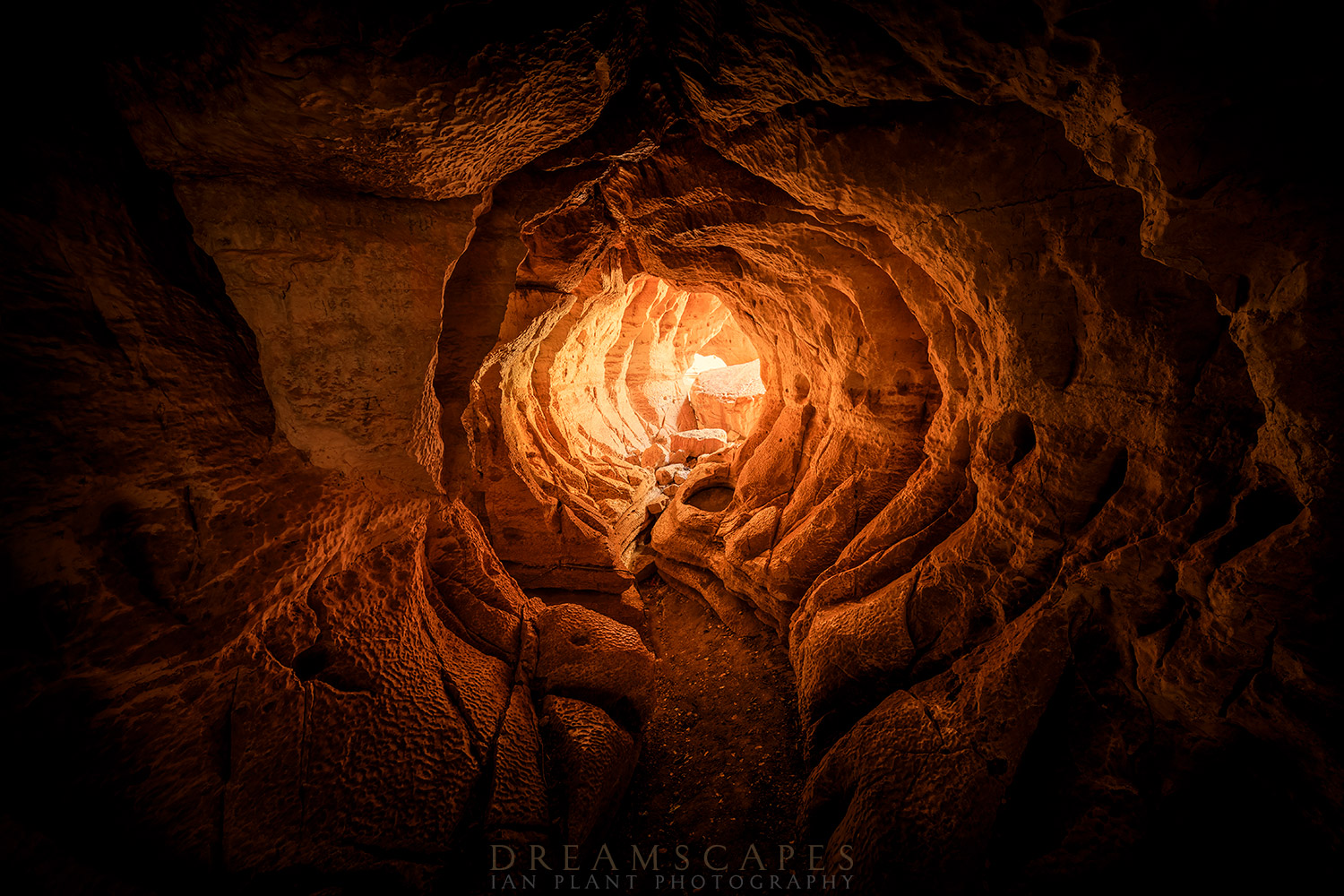 I set my white balance to the Daylight setting, which captured the mostly red light bouncing around within the cave interior. A cooler white balance would have rendered the colors closer to what the eye perceived, but I was aiming for a more artistic rendering. Canon 5DIV, Canon 11-24mm f/4 lens, ISO 200, f/8, multiple exposure blend for enhanced dynamic range.
I decided to use the flowing water of the river as a foreground, so I waded into the water until I was waist deep, selecting a position below a small set of rapids. I was deep inside the cave, so the light was very dim—a wide open aperture and long exposures allowed me to capture the faint light. I used my fisheye lens for an expansive angle of view, allowing me to capture the grandeur of the massive Hall of Columns.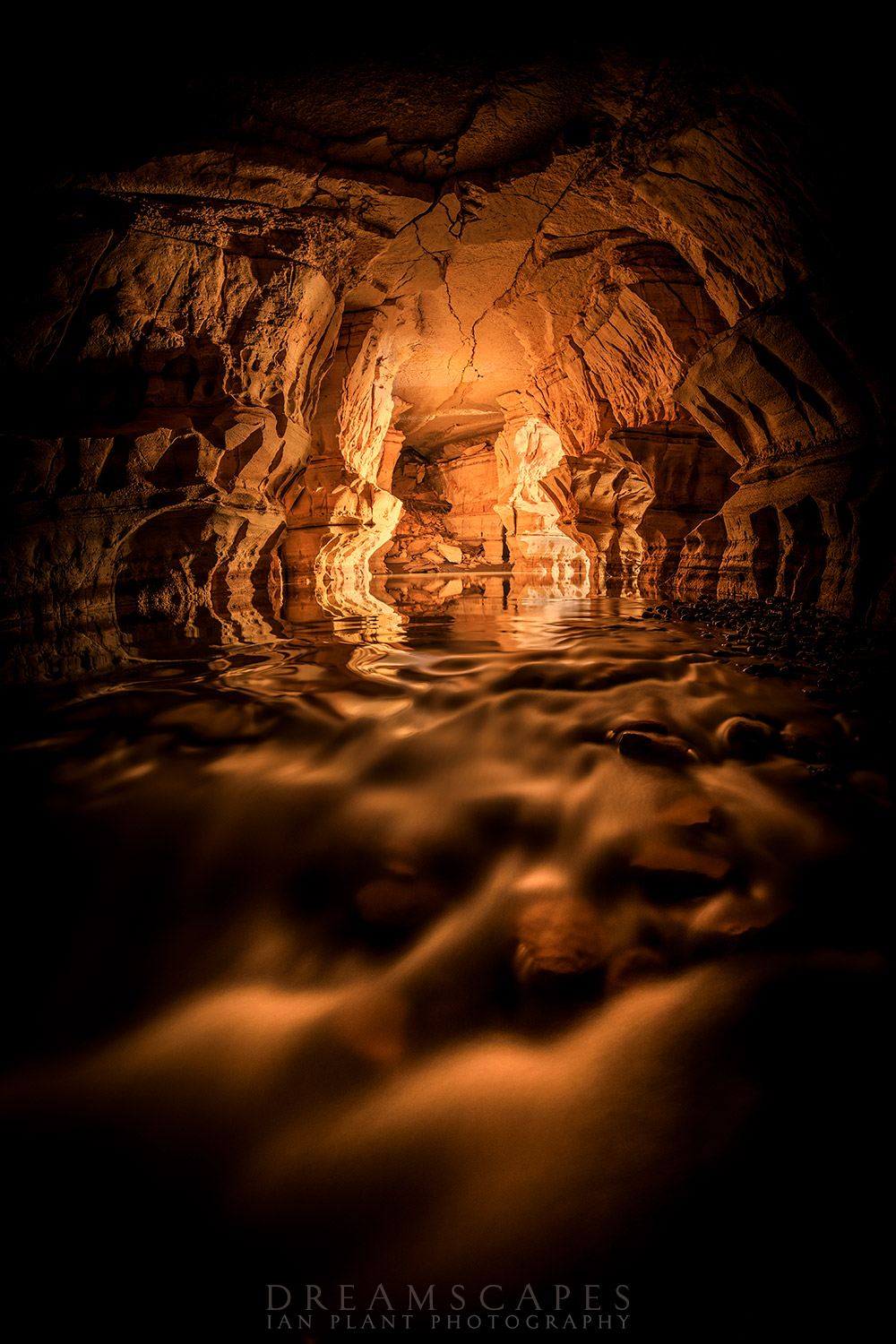 Exposure of 30 seconds or more were necessary to record detail in the faintly-lit interior of the cave. Canon 5DIV, Canon 8-15mm f/4 fisheye lens, ISO 400, f/4, multiple exposure blend for enhanced dynamic range.
I was genuinely surprised by Sof Omar Cave. Because of a difficult and long approach over a bumpy dirt road, not many tourists visit this amazing place. But if you are a photographer in Ethiopia, you'll regret not making the journey!
I recommend a good travel service to get you to Sof Omar Caves; I used Simien Mountains Trekking and Tours for all of my travels within Ethiopia.
To read more about Ian's Ethiopia trip, see:
Trip Report: Ethiopia's Sof Omar Caves
Trip Report: Simien Mountains National Park, Ethiopia
Trip Report: Danakil Depression, Ethiopia
Trip Report: Rock-Hewn Churches of Ethiopia's Tigray Region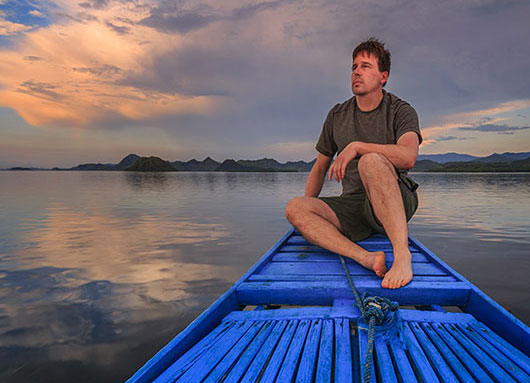 About the author: World-renowned professional photographer and Tamron Image Master Ian Plant is a frequent contributor to a number of leading photo magazines (including Outdoor Photographer, Popular Photography, Landscape Photography, and others). You can see more of his work at www.ianplant.com.
Have something to add to the story? Leave a comment or email editor@outdoorphotographyguide.com.