Recently, I had the unique opportunity to visit Amsterdam in the Netherlands. A deal came across my email for a packaged price of flights and hotel for under $500. When a deal like that comes to your attention, you can't pass it up.
After booking my trip, I started researching where I could take photos. I soon was discouraged that drones are banned in the city with some people actually claiming that they have trained falcons to snatch your drone out of the air. It took me a while to find just a few places to shoot that interested me as an outdoor photographer, let alone finding the best places to take photos in Amsterdam.
Since I had such a difficult time finding places to shoot, I decided it would be beneficial to those visiting Amsterdam to know where the best places to shoot are located.
Dam Square
While Dam Square isn't necessarily the most picturesque square I've ever been in, having very little variation among the buildings that engulf the square, it's still a good historical place to shoot for travel photography'. You can shoot a lot of street photography here due to the vast amounts of street performers that flock to Dam Square.
However, if you're looking for a photograph with less people in your frame, go here at sunrise. If it's one thing that I discovered about the locals, it's that they wake up very late.
Try to capture buildings and monuments in Dam Square with some local flare instead of the same old boring travel photo of a building. I tried that technique with this photo of the National Monument.
Canals
The great part about Amsterdam is that there are plenty of canals to shoot, and you should photograph them. And when I talk about canals, you can literally walk out of any building downtown and be on one.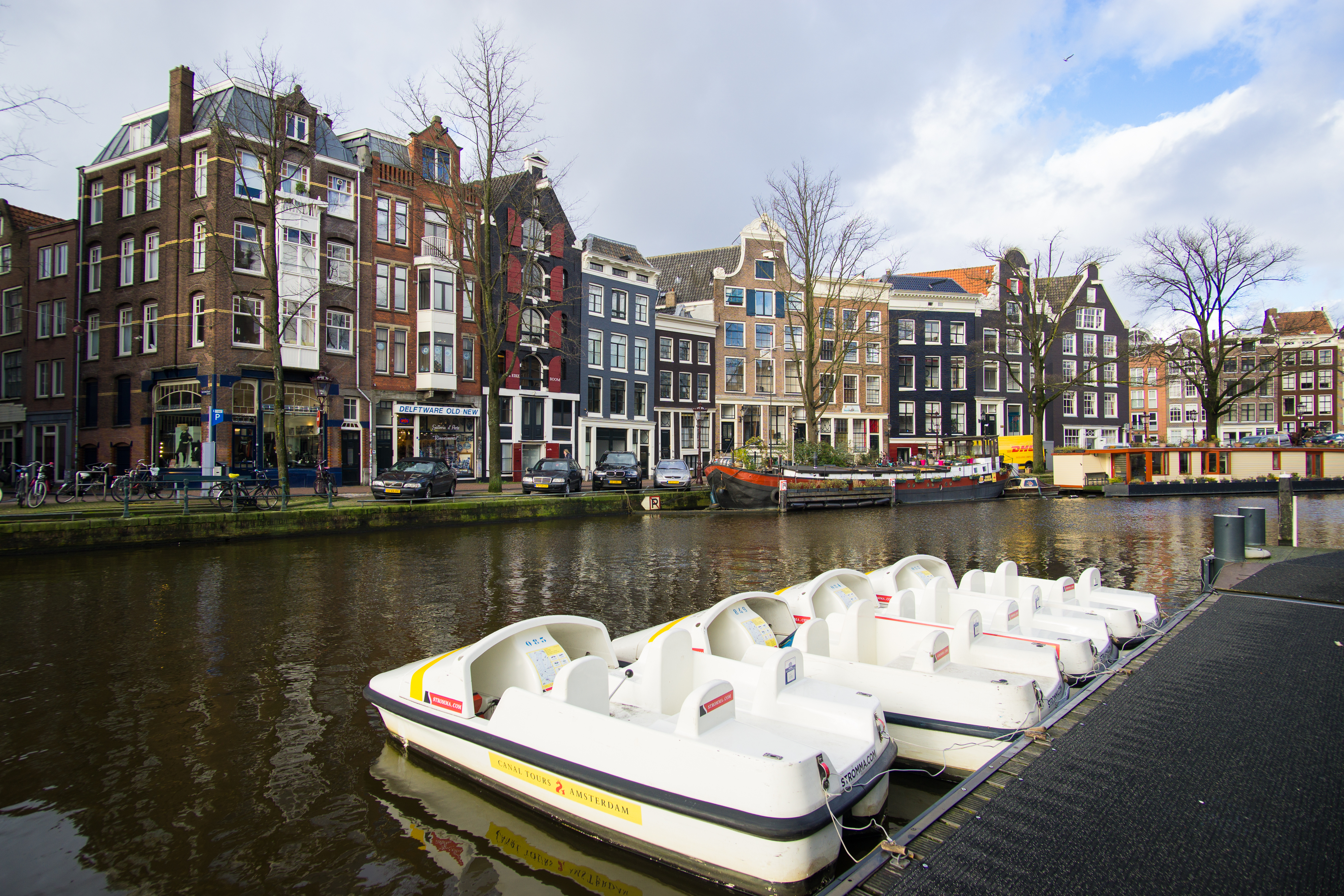 The best time to shoot the canals during the day is early in the morning because you don't have to deal with large amounts of bicycles (yes, Amsterdam is known for their bikes and they will run you over) or pedestrians. Again, try to capture the canals with some local flare in the foregrounds.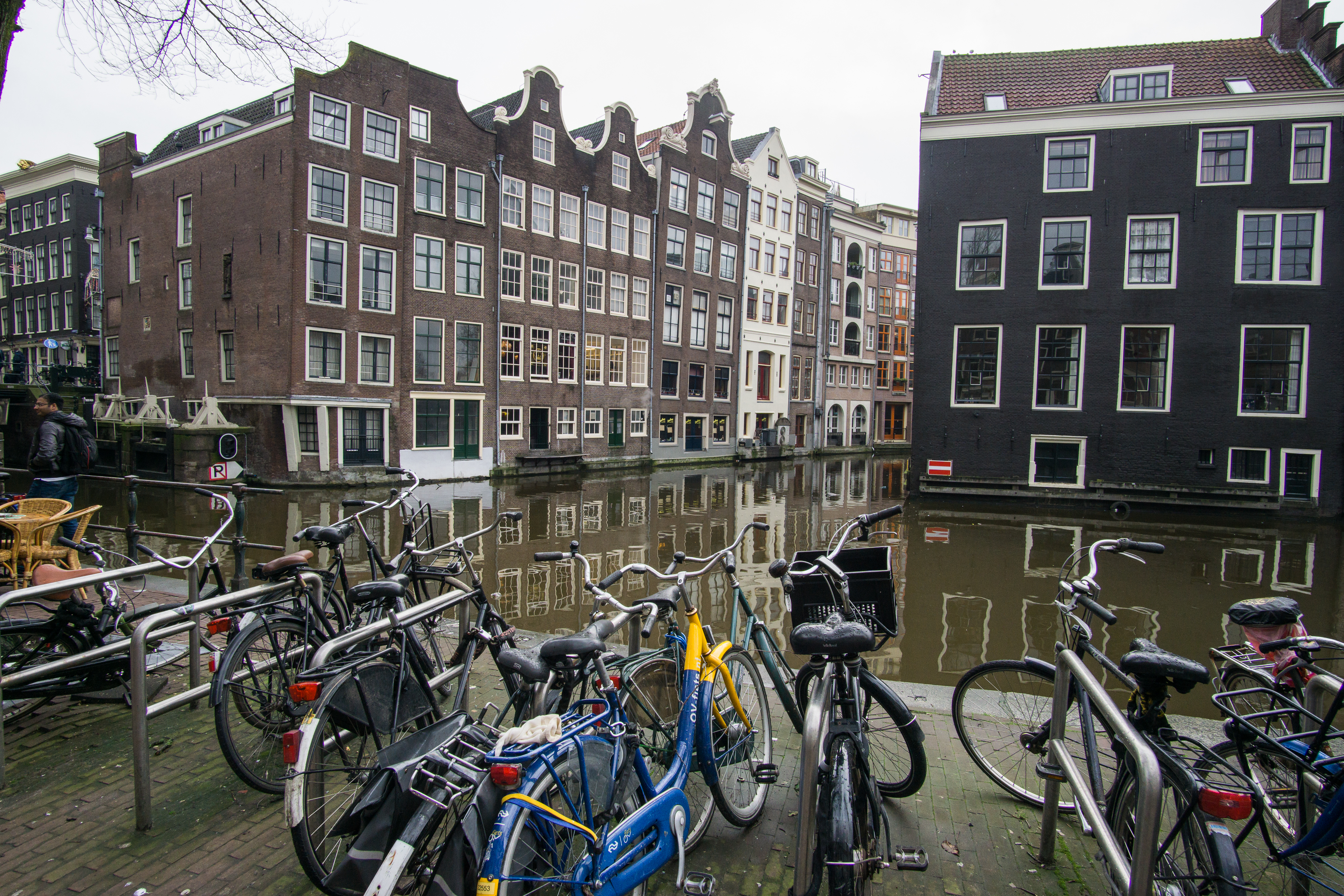 Don't neglect the canals after just one day time shot, however. Return to the canals at night. Try to find bridge overpasses that have large bulb lights on the archways. These are going to be your best bet of effectively lighting the bridges as a foreground feature and add a lot of interest to your frame. This may take a bit of scouting, as it took me about thirty minutes to find a good composition of bridge arches.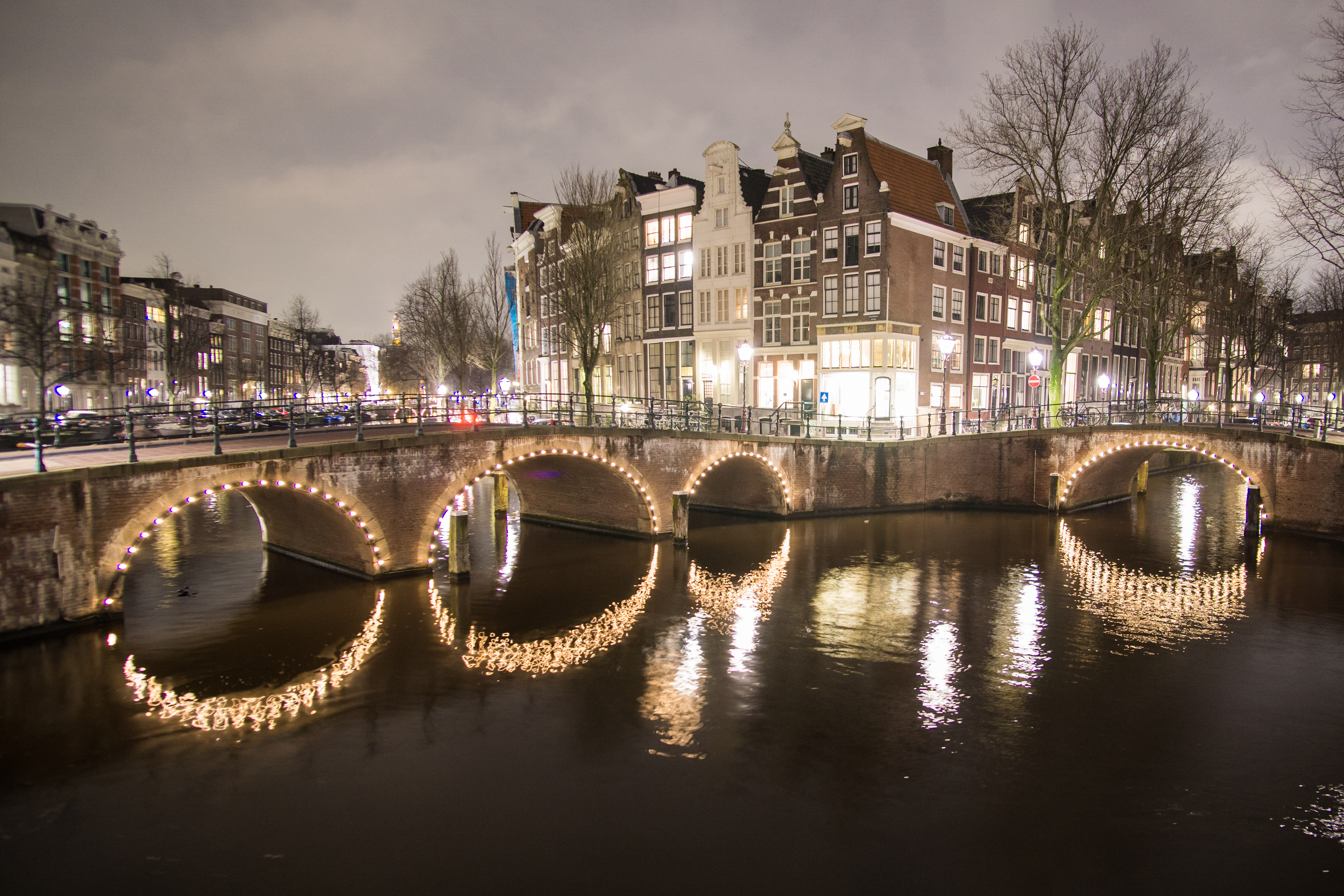 The Amsterdam Flower Market
I never quite understood why Amsterdam loves flowers as much as they do, but I'm thankful that they have a huge market dedicated solely to flowers. The Amsterdam flower market has so many opportunities for street photography it's not even funny.
You can photograph the people working in their flower booths.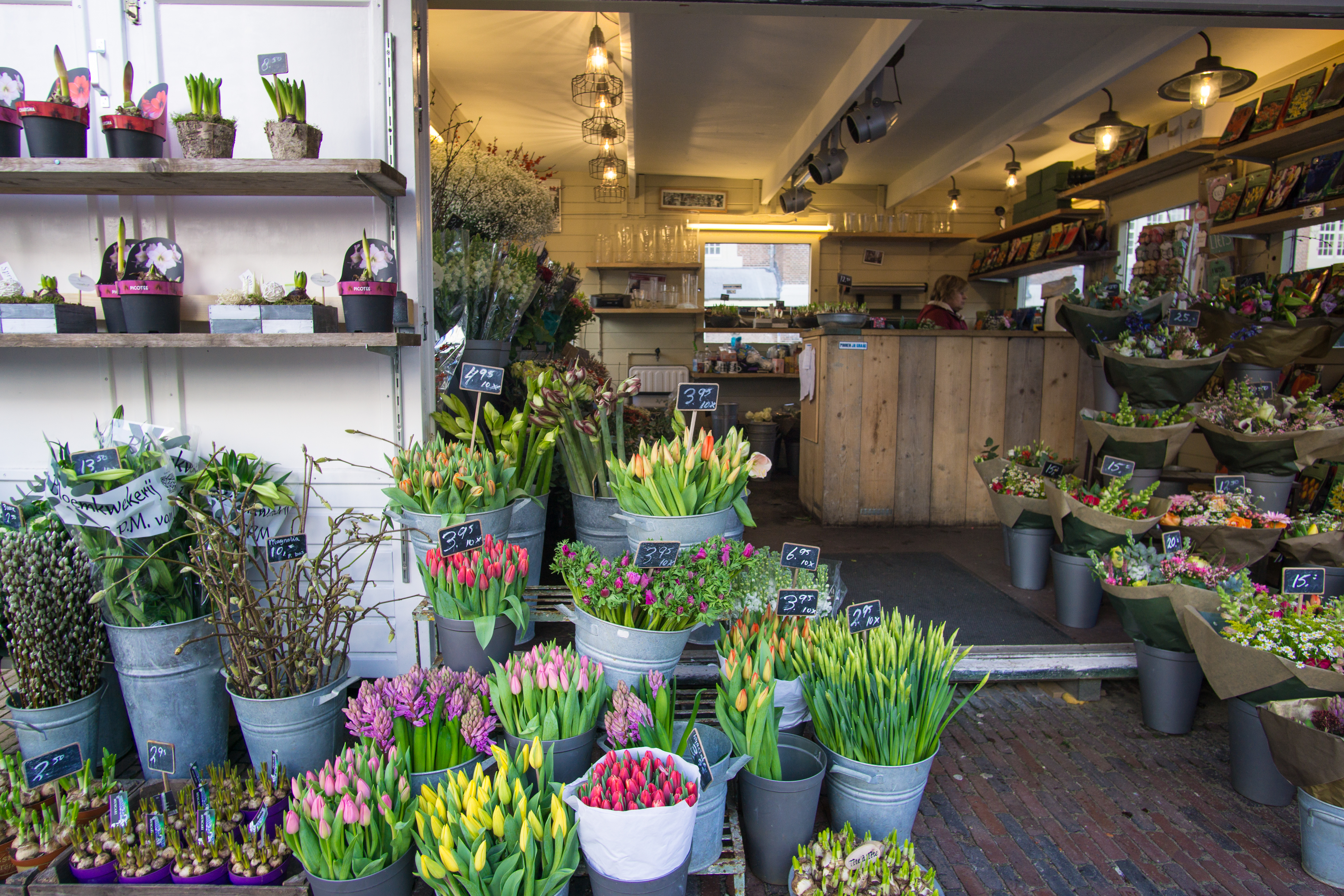 You can photograph people on bikes that are passing by.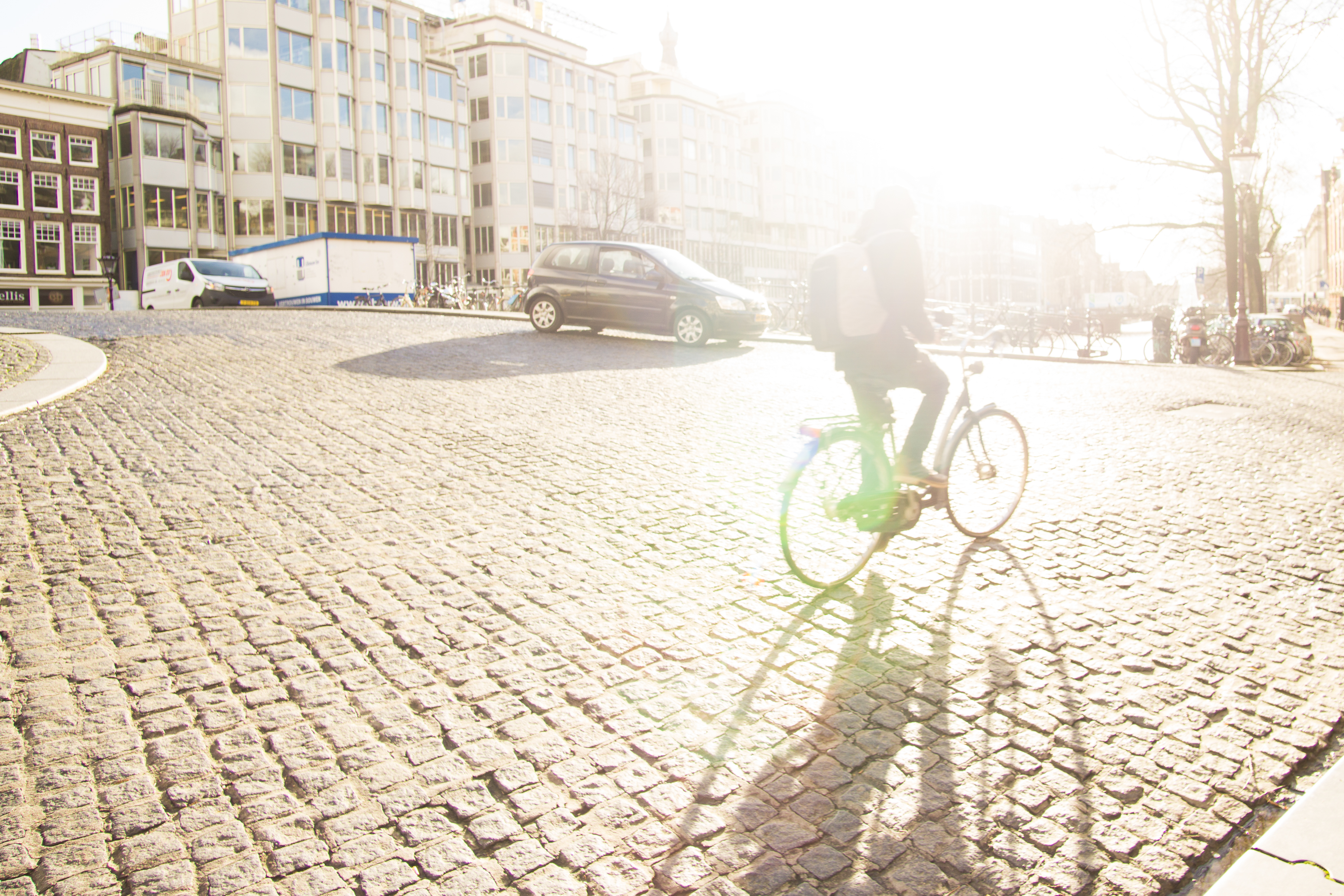 However, my favorite things to photograph here were detail shots of the flowers themselves. You don't always have to be way out in nature to capture flowers. Use nice arrangements that people create for your detail flower shots.
Be sure to visit the Amsterdam flower market early in the morning for soft morning glow, or during golden hour.
Zaanse Schans
Zaanse Schans is located just outside of Amsterdam and was my favorite location I experienced. This is the closest to a classic landscape photography set up as you're going to find near the city.
If you take the train to Zaanse Schans, you will immediately see signs pointing in the direction of windmills. Follow these signs. They're going to take you to a quaint town with multiple windmills that line the shore of the river.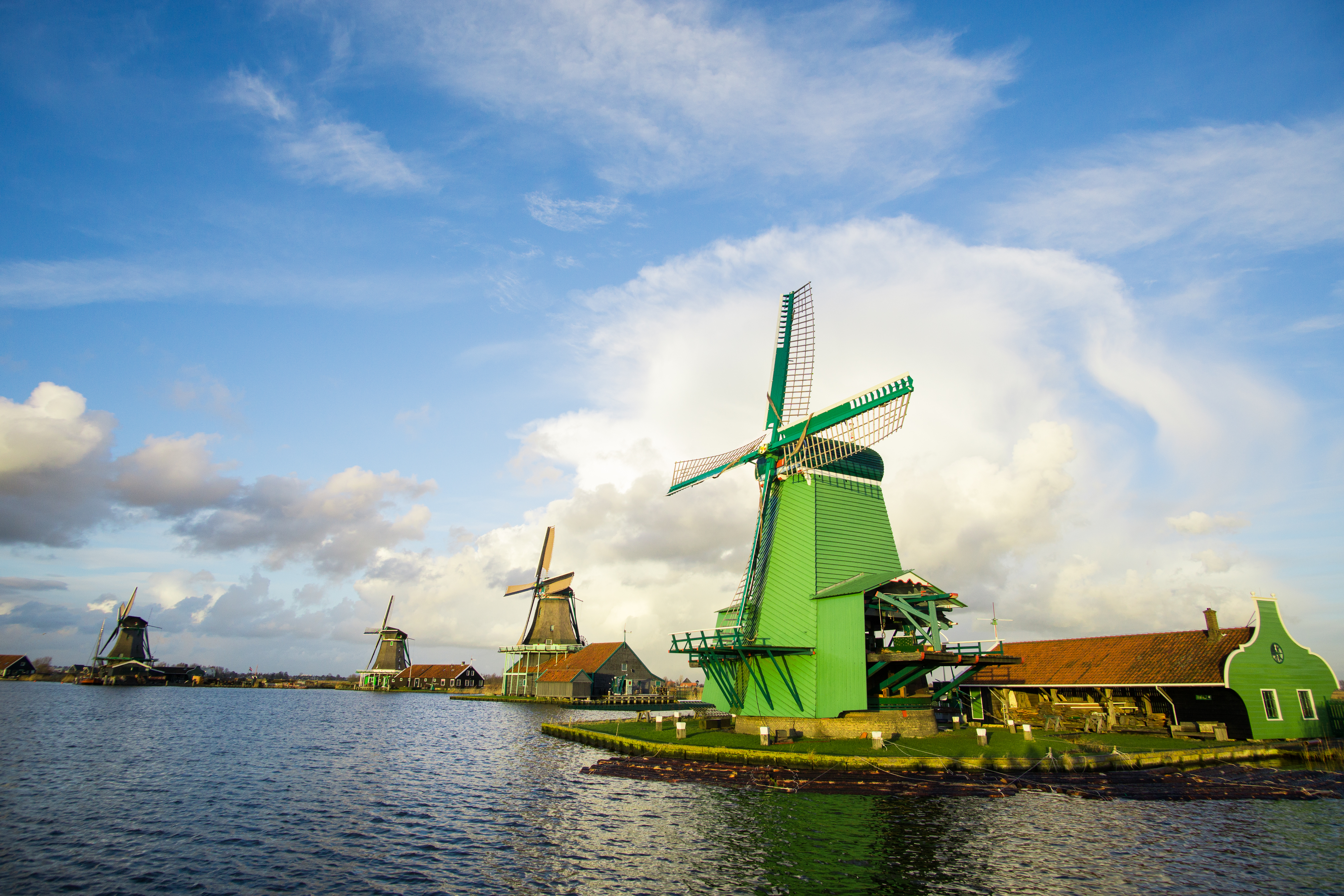 Be sure to visit Zaanse Schans at sunset for the best golden hour glow on the windmills and the tall grasses that you can add into a foreground.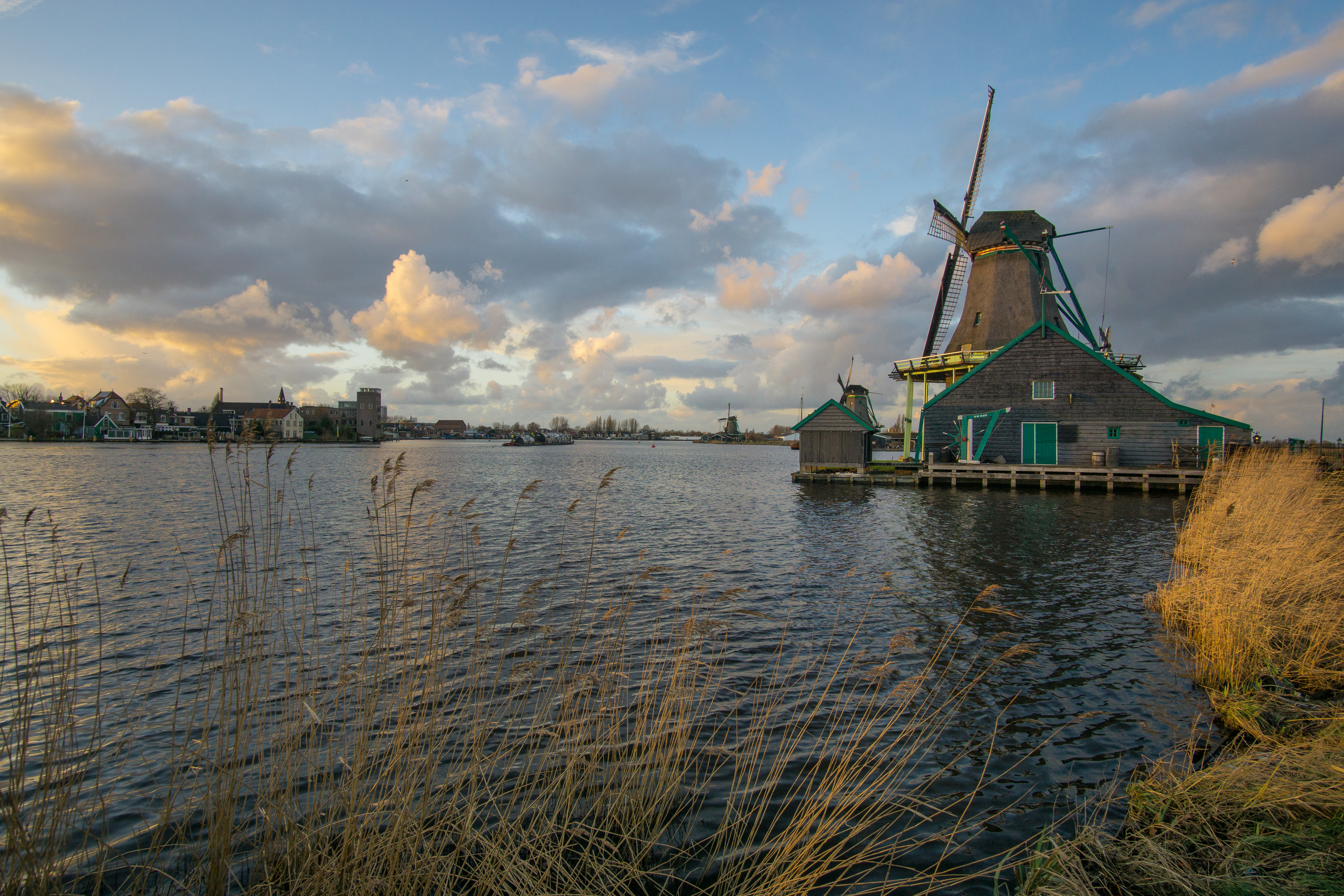 Even though Amsterdam has a bad rap for being a party city, I didn't see anything over the top. In fact, I was pleasantly surprised at the amount of travel photography opportunities that the city provided me with.
For a few more locations in Amsterdam and tips on how to find them or when to shoot them, watch this video.
Related videos:
Urban Landscape Photography Ideas – Course Preview
Urban Landscape Photography Ideas on the Fly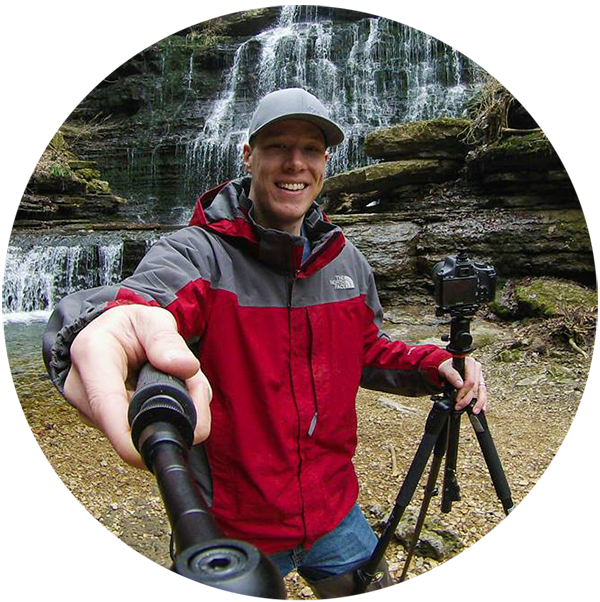 About the author: When David Johnston isn't leading photography workshops and tutorials or hosting his popular photography podcast, Photography Roundtable, he can be found traveling the world taking photos to awe and inspire his viewers. David has a passion for sharing his knowledge of photography and has many educational offerings designed to help photographers improve their work. Visit his website at www.photographyroundtable.com.