I recently got back from a two-week winter trip to Iceland. I was leading a photo tour there most of the time, which limited my ability to make my own photos, but I managed to get a few that I liked. I also got a chance to fly my DJI Phantom 4 drone a bit and get some amazing aerial footage. You can watch a short video I put together from the trip here:
Any time of year, photographing Iceland can be a challenge because of the weather. Winter is usually a bit more favorable, because instead of rain you get snow, but it has been a very mild winter this year for Iceland. While I was there, the temperature rarely strayed below freezing, and it rained a lot. Unfortunately, this meant that I didn't see any good aurora borealis displays on the trip. Also, because of the unseasonable temperatures and rains, many of Iceland's famous glacial ice caves were flooded and inaccessible. No snow, no Northern Lights, no ice caves—in other words, nothing that makes Iceland particularly special in winter.
I was able, however, to get access to one small ice cave. It wasn't very attractive: most of the ice was dirty and black, but there was some beautiful blue ice near the entrance to the cave, so I focused my efforts there where the color and light was best. I used the stream flowing through the cave as a leading foreground, getting close with an ultra-wide angle lens to exaggerate its size and importance in the composition (to learn more, check out my ebook/video combo The Ultra-Wide Landscape). I stopped down my aperture to f/11 to ensure sharp focus from near to far. I increased my ISO to keep my exposure time from being prohibitively long.
When processing the image, I cooled the white balance, setting it manually to a temperature of 4050k. This helped to emphasize the blues in the ice and flowing water, and removed other colors in the scene, rendering the image as monochrome. I also enhanced contrast and darkened the edges of the image, helping to keep visual attention focused within the center of the composition.
As important as the technical aspects are, they don't add up to anything if your photo doesn't tell an effective story. I chose composition, exposure, and color to create a mystical mood. By adding a human element, I created an eye-catching focal point, drawing the viewer's eye deeper into the scene and helping to add to the mystery.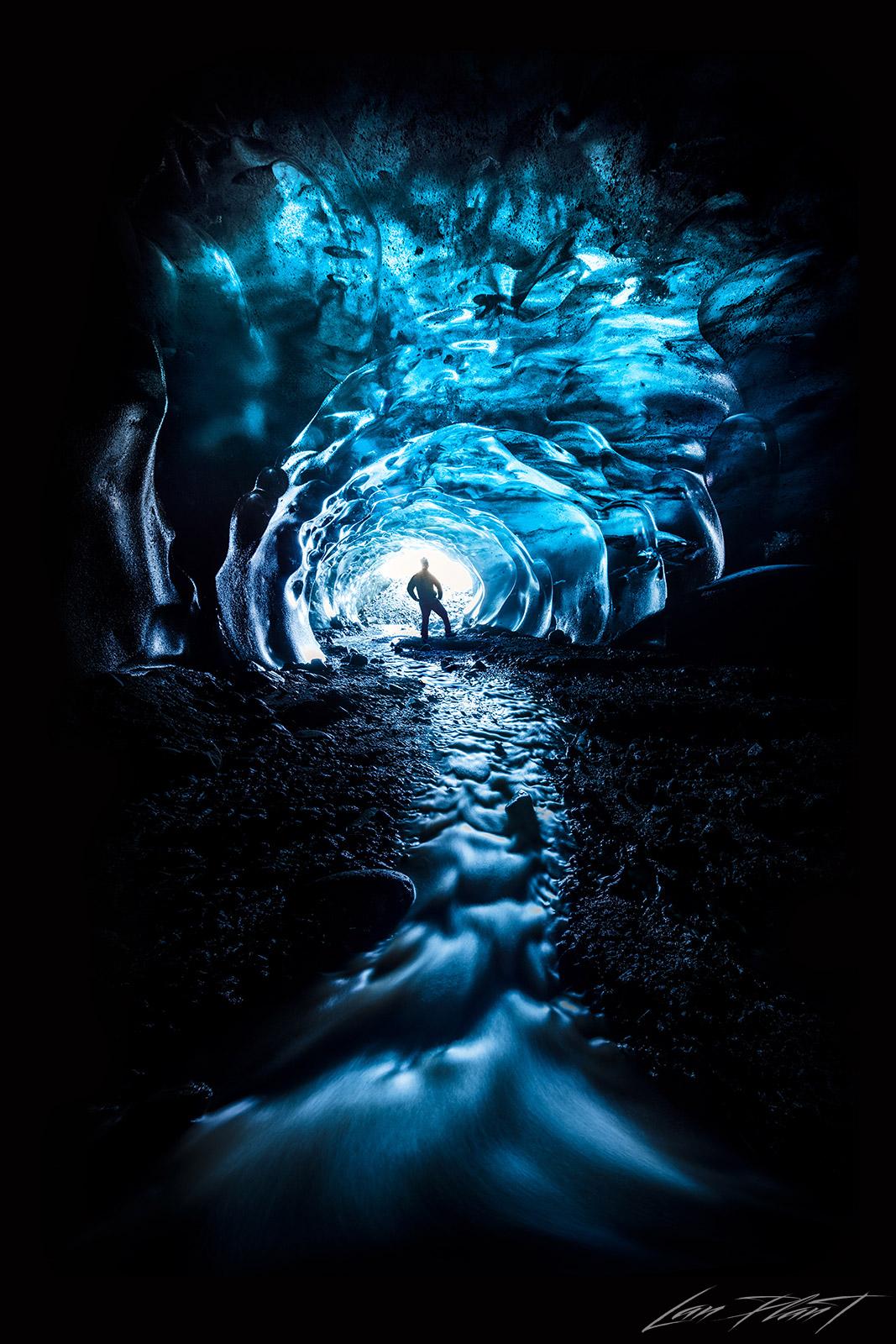 Vatnajökull National Park, Iceland. Canon 5DSR, Canon 11-24mm f/4 lens, ISO 400, f/11, 5 seconds.
If you are interested in traveling to Iceland for photography, I strongly encourage you check out Forever Light: The Landscape Photographer's Guide to Iceland by fellow Outdoor Photography Guide contributors Sarah Marino and Ron Coscorrosa. It's a great resource for anyone looking to make the best photos possible when exploring the land of fire and ice.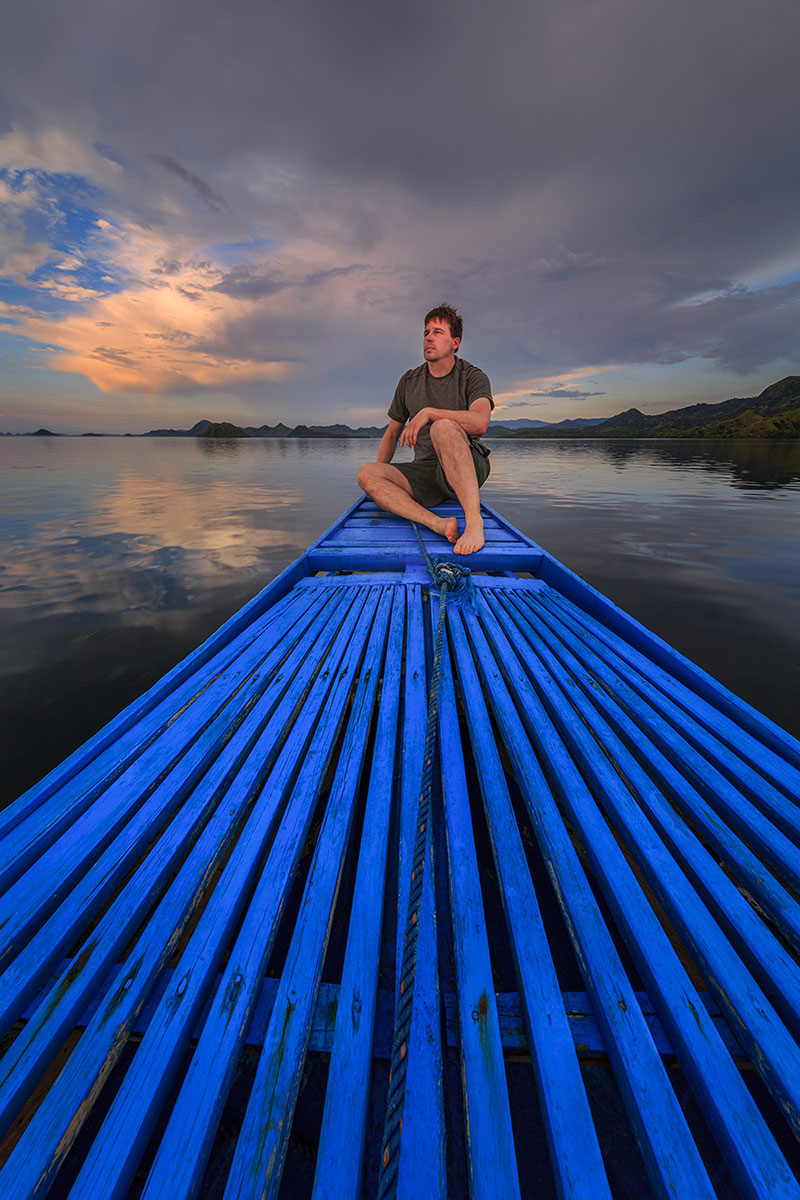 About the author: Managing Editor of Outdoor Photography Guide, world-renowned professional photographer and Tamron Image Master Ian Plant is a frequent contributor to leading photo magazines including Outdoor Photographer, Popular Photography, and Landscape Photography Magazine. You can see more of his work and download his free photography how-to eBook "Essential" at www.ianplant.com.
Have something to add to the story? Leave a comment or email editor@outdoorphotographyguide.com.