Too often, photographers pack it up when the nasty stuff heads their way. Tough it out! The worst shooting conditions often produce the most powerful moments. Sandstorms, howling winds, blowing snow, heavy rain – extreme conditions can make photography difficult, but can also yield extraordinary images. Of course, always use common sense and avoid situations that are dangerous or that could damage your equipment.
In your very first assignment for the Outdoor Photography Guide Photo Challenge, you're going to explore the artistic use of bad weather in your photography. Read through this post for specific tips and creative ideas for making the most of bad weather, and make sure to check out the inspiration gallery below.
But first, watch this video for some words of advice on photographing bad weather from this week's guest expert, Sarah Marino:
Remember to join the Photo Challenge Facebook Group to share your shots from this week's assignment!
Tips for photographing bad weather
Photography-as-art pioneer Alfred Stieglitz was famous for his use of naturally-occurring "atmosphere" to create diffused, soft-focus effects. For this image of two brawling polar bears, heavy blowing snow creates an ethereal mood as the bears seem to barely emerge from the diffused white background. Despite the fact that I was miserable in the freezing cold and blowing wind, I kept shooting, applying the lesson of Stieglitz: that art can emerge from awful conditions! Photo by Ian Plant. Arctic National Wildlife Refuge, USA. Canon 70D, 560mm, ISO 1600, f/5.6, 1/800 second.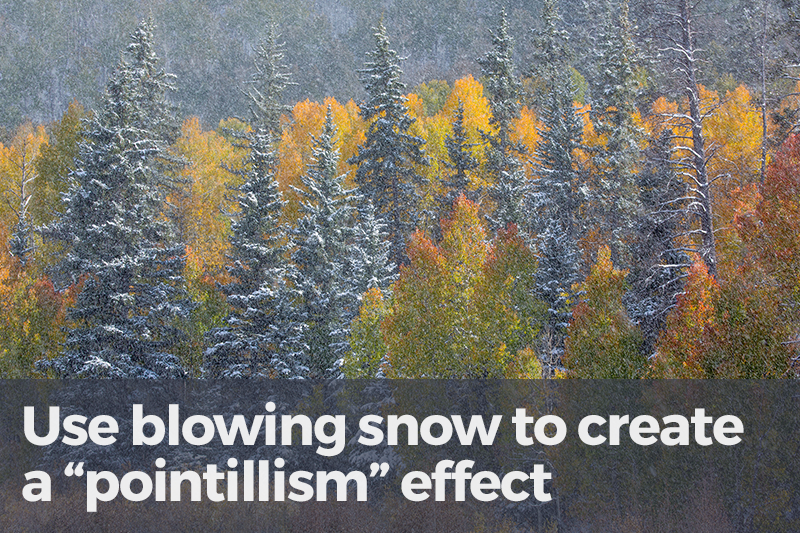 I was photographing autumn foliage when a sudden snow squall hit. I shot through the heavy snowfall, with the falling snow captured as white dots by a fast shutter speed. The resulting effect looks similar to that found in pointillist or impressionistic paintings. Photo by Ian Plant. San Juan Mountains, USA. Canon 5DIII, 135mm, ISO 100, f/11, 1/50 second.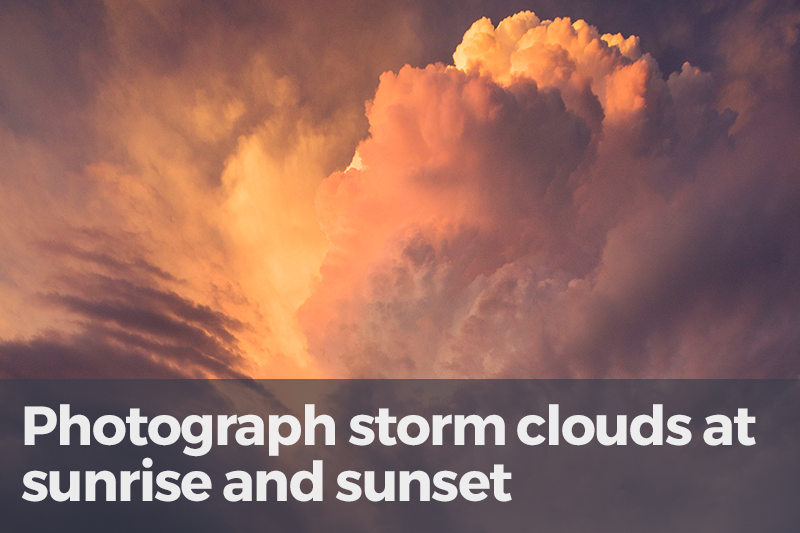 Incoming bad weather can be very photogenic. I love it when storm clouds build at sunset, such as with this image. The worse the weather, the more menacing the clouds – the better the photo! Of course, shooting an incoming storm often means you get caught in the storm, so have the right equipment to keep you and your equipment dry – or run like the wind to find shelter! Photo by Ian Plant. Pantanal, Brazil. Canon 5DIII, 16mm, ISO 1000, f/8, 1/30 second.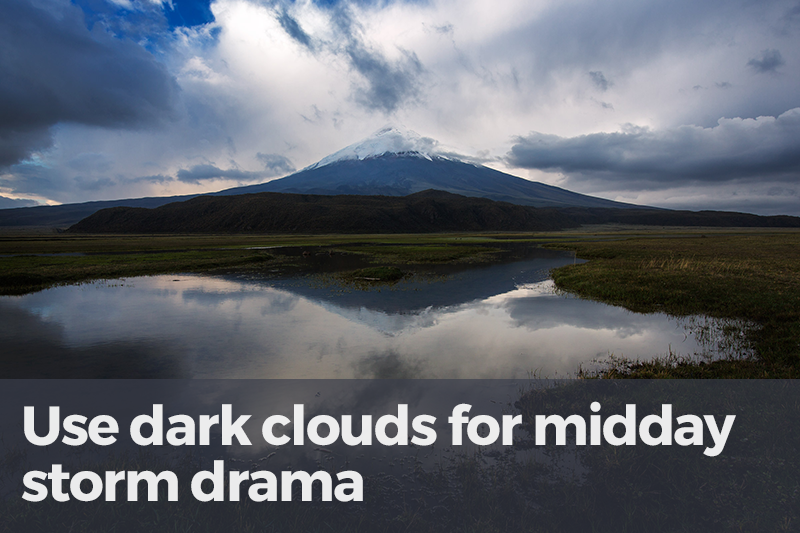 Storm clouds any time of day can make effective photo subjects. Although gorgeous magic hour light on this scene would have been pretty sweet, I'm happy with the dramatic mood created by these thunderclouds building in the middle of the day. Photo by Ian Plant. Cotopaxi National Park, Ecuador. Canon 5DIII, 15mm, ISO 100, f/11, 1/60 second.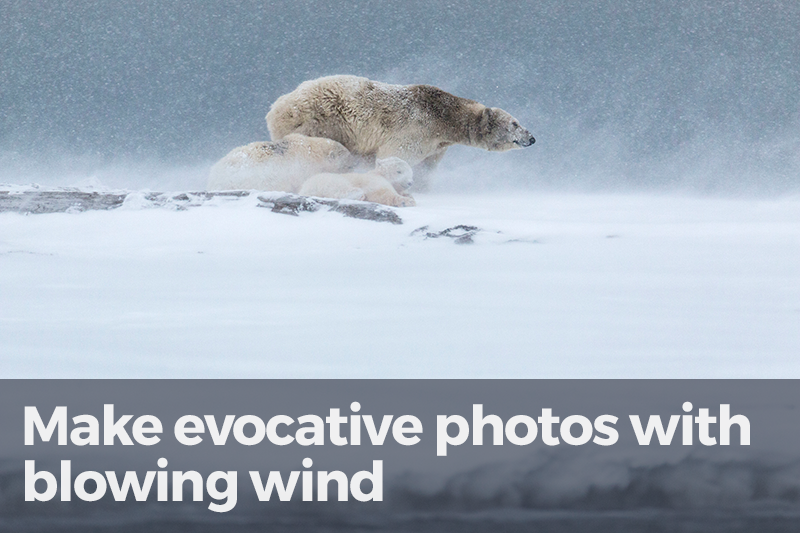 For this photo, heavy wind and blowing snow make the perfect combination. When the polar bears look unhappy, you know conditions are miserable! The result is a moody image that tells a story. Photo by Ian Plant. Arctic National Wildlife Refuge, USA. Canon 70D, 560mm, ISO 1250, f/6.3, 1/800 second.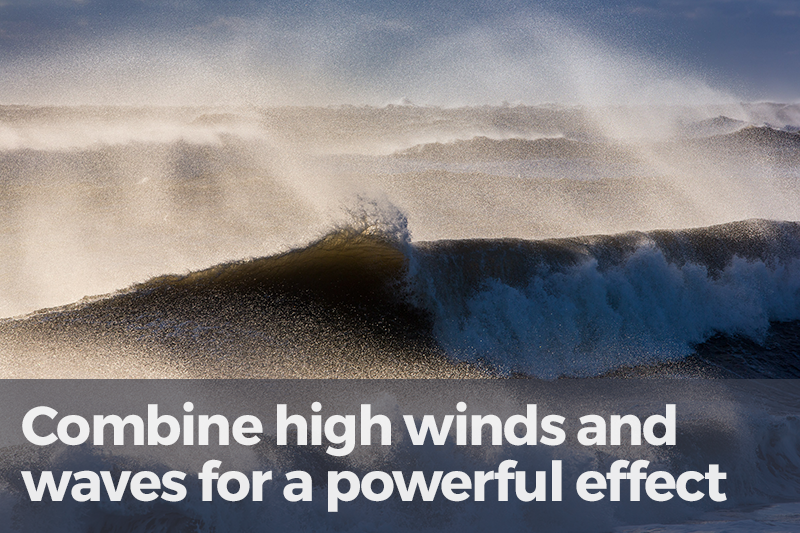 Here, heavy winds blowing off-shore collided with massive incoming swells. The result was beautiful walls of spray trailing each wave, backlit by the rising sun. Photo by Ian Plant. Cape Hatteras National Seashore, USA. Canon 5DIII, 200mm, ISO 200, f/11, 1/500 second.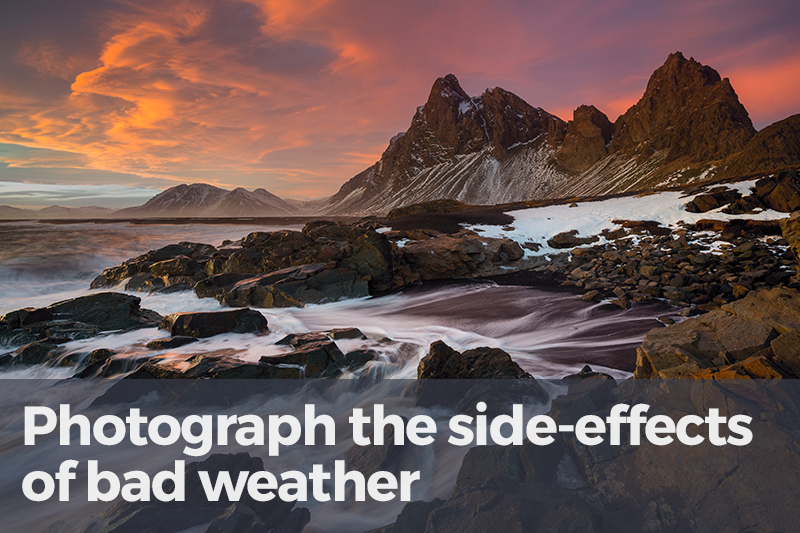 High winds create huge waves pounding the Iceland coast. For this photo I played it safe, standing on high and dry ground to avoid getting dragged out to sea! Photo by Ian Plant. Lonsfjordur, Iceland. Canon 5DIII, 16mm, ISO 200, f/11, 0.8 seconds.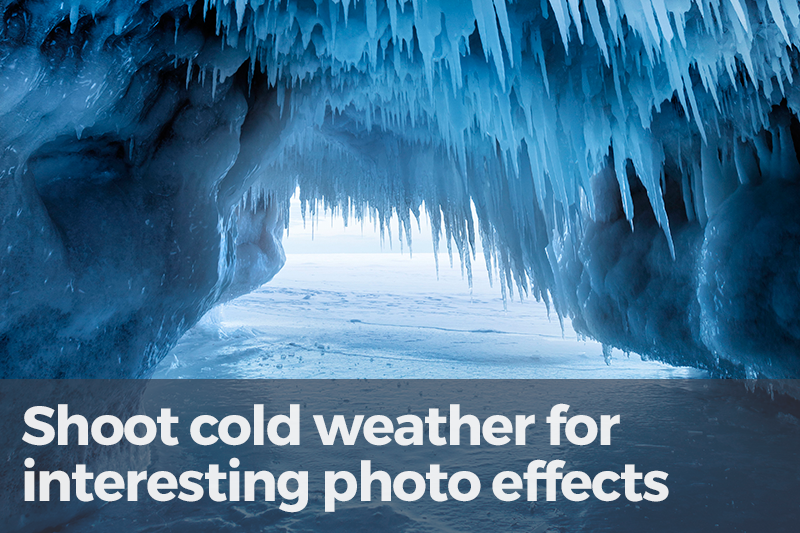 When temp drops below freezing, photo opportunities are on the rise! Cold creates photogenic ice and frost formations, such as this ice-covered interior of a sandstone cave on Lake Superior. Really cold weather can also open up access to otherwise difficult to reach locations; a super cold blast froze the lake, allowing me to easily explore these sea caves. Photo by Ian Plant. Apostle Islands National Lakeshore, USA. Canon 5DIII, 17mm, ISO 400, 0.3 seconds.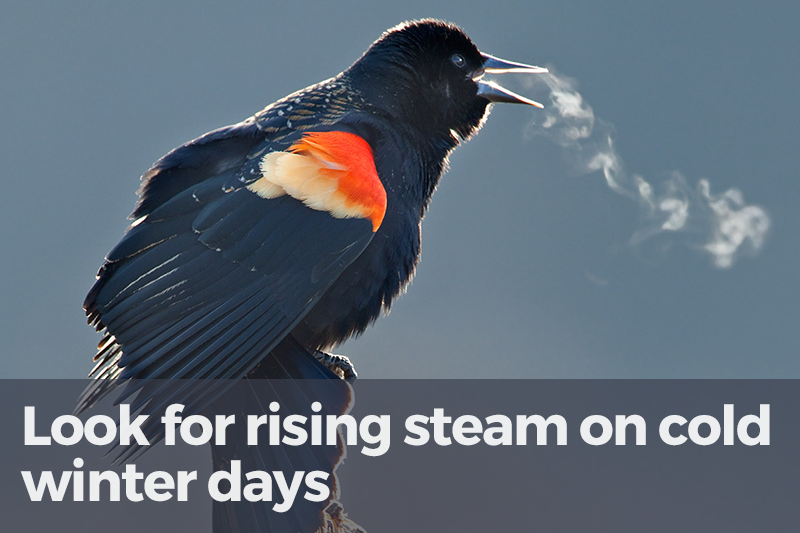 Cold creates steam when it collides with warm, moist air, such as from geothermal features, car and factory exhaust, and human and animal breath. One winter, whenever it was below freezing at sunrise, I went to photograph red-winged blackbirds at sunrise, hoping to capture a photo of steam exuding from a singing bird's beak. When shooting in cold weather, I stuff chemical hand warmer packs in the palms of my gloves, which keeps my fingers toasty! Photo by Ian Plant. Huntley Meadows, USA. Canon 5DII, 700mm, ISO 800, f/8, 1/200 second.
Inspiration gallery by Sarah Marino